How To Deal With Loss, Stress and Anxiety After A Natural Disaster
As the sheer destruction of Hurricanes Irma and Maria comes to light, the equally devastating impact on the emotional and mental health of those swept up in these natural disasters is being felt.
The extremely powerful and destructive Hurricane Irma wreaked havoc across the Caribbean and Florida Keys in the US earlier this month, quickly followed by Hurricane Maria, with both causing widespread and catastrophic damage in their paths. These terrifying natural events follow on from Hurricane Harvey, which devastated parts of Texas in August. All throughout the summer there were raging wildfires in the western United States and Canada. And Mexicans are now dealing with the effects of 3 major earthquakes in the month of September alone.
Although the immediate danger may have passed for some people, for many the stress and anxiety of living through such terrifying situations continues to take its toll.
What The Experts Say
Experts in psychology have found mental health can be significantly impacted after disasters and a pattern of mental health symptoms has become evident. In one study, researchers documented changes in mental and physical health among several hundred low-income parents following Hurricane Katrina in 2005. The results found that nearly half of the participants likely had Post-Traumatic Stress Disorder (PTSD) and their health effects continued for a year or more.
Yuval Neria, PhD, Professor of Medical Psychology and Director of the PTSD Treatment and Research Program at Columbia University Medical Center explains, "Usually what we see first is the anxiety, fear, difficulty in concentrating and functioning...If that's not addressed, substance abuse from self-medicating is a danger. PTSD is also a concern," he says.
Post-traumatic stress disorder is a set of psychological reactions to the experience of a traumatic or life threatening event. It can manifest in fear, anxiety and memories of trauma, and can persist for long periods and even interfere with maintaining a functional life.
Symptoms of Traumatic Stress
According to James Shultz, PhD, director of the Center for Disaster and Extreme Event Preparedness at the University of Miami Miller School of Medicine, people who experience life-threatening exposure during natural disasters are more likely to develop PTSD. Although, with such intense round-the-clock news coverage sharing horrific images and stories, anyone impacted by such disasters can experience the symptoms of traumatic stress and the feelings of hopelessness and helplessness.
Typical symptoms of traumatic events may include:
Intrusive thoughts
Sleep problems and nightmares
Feeling more angry and agitated than normal
A heightened startle reaction
Avoidant behaviors
Difficulty concentrating
Emotionally struggling with your normal daily routine
PTSD symptoms will usually start soon after the traumatic event, but they can also appear months or even years later. Symptoms of trauma that last more than 3 days could be acute stress disorder, and symptoms lasting more than 4 weeks or are particularly disruptive or distressing are likely to be PTSD.
As the initial symptoms of PTSD may not present immediately, treatment is not usually recommended until two weeks after a traumatic experience. Prior to professional treatment, and even if professional treatment is not required, it is important to begin caring for yourself and reducing stressors that may exacerbate any trauma you experienced.
Tips to Help
Here are some tips to assist recovery after experiencing a traumatic natural disaster:
Minimize media exposure on the disaster
Allow yourself to experience your feelings and don't try to bury them - this will only slow the process
Talk to others for support
Re-establish a routine: consistency is comforting
Nourish your body with healthy foods avoiding the quick, convenient processed foods, where possible
Understand recovery is a process and be patient with your progress
Make positive actions to challenge your sense of helplessness. Get involved with volunteering to help make a difference, or start to rebuild your own home and restore your environment
Keep active and move to release endorphins
Practice Relaxation Methods
Make stress reduction a priority. While a certain amount of stress is normal, and can actually help you in the midst of a disaster, too much ongoing stress will prevent you from recovering. Try some different ways to relax, including:
Muscle relaxation exercises
Breathing exercises
Meditation
Swimming, stretching, yoga
Listening to calming music
Spending time in nature
Usually, feelings of anxiety, numbness, confusion, guilt, and despair following a disaster or traumatic event will start to fade within a relatively short time. However, if your traumatic stress reaction is so intense and persistent that it's getting in the way of your ability to function, you may need help from a mental health professional—preferably a trauma specialist.
We encourage you to start with psychological treatment rather than use medication as the first and only solution to the problem.
Discover how to lose excess fat from your belly, face & thighs in less than 7 days with this simple ancient practice. Watch the Detox Masterclass here. Playing for a limited time!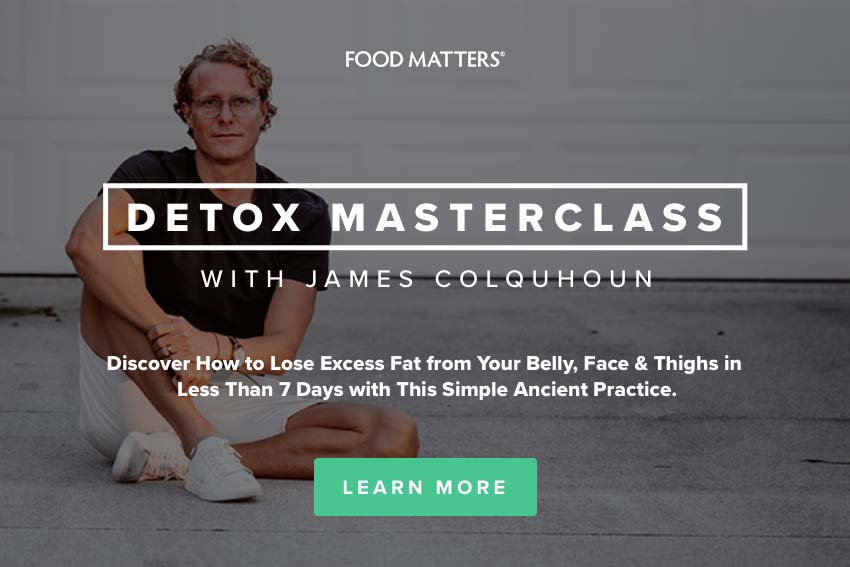 ---