How To Travel & Stay Healthy – It's Easier Than You Think!
Staying healthy while traveling might seem like hard work, but not with my stash of secret tips!
In the first of a two-part feature, here's how to feel great on your vacation with ease.

When it comes to going on vacation and traveling, sometimes our health can take a bit of a back step.

Traveling knocks your body sideways due to a change in environment, an altered diet, a different time zone and a deviated routine, not to mention the effects of being at high altitudes in order to get to your chosen destination.

In fact, there's no more important time to nurture your body than when traveling. But you're on vacation, and it's hard to be healthy while on the move, right?

Wrong! It IS possible to give your health the loving it needs with a few simple and easy tricks.

Below, in the first of a two-part series, I share my secrets to traveling well – staying healthy and refreshed while on the move. Practicing these tips has totally changed the way I feel when I travel. I hope they make life better for you too.

UP IN THE AIR

Air conditioning, thinned out oxygen levels, refined space and low-level radiation can take its toll on our bodies when we travel. Here are my top eight tips to flying high with a smile.
1. Keep Germs At Bay - Always Wrap A Scarf Around Your Throat

This is a tradition that stems from Northern Europe and aims to raise the temperature of your throat very slightly enough to make the environment hostile to infection. It gives your immune system a chance to respond to any bugs and clear them from your system before an infection can take hold. It also adds vital warmth when in a centrally controlled climate, which is great for the immune system in general.

2. Be Kind To Your Ears (And Head) – Use The Right Headphones

A quality pair of headphones is a must when traveling. My personal favs are the Bose Quiet Comfort 15 headphones. These are greatly advanced in noise reduction technology, meaning you will hear more of your music and movies without having to blast the volume. Plus, they are super comfortable, meaning no headaches.

3. Look After Your Skin - Oil Your Body Before Getting Dressed For The Airport

Flying is extremely dehydrating and can leave your skin feeling very dry and flaky. Counteract this by moisturizing your skin from head to toe before you board your flight.


4. Stay Hydrated - Drink LOADS Of Water And Take Minerals/Electrolytes/Cellfood To Add To It

Flying drains your body of its water content and essential salts, so replacing the fluid and nutrients your body loses is imperative. Drinking plain water, together with water supplemented with minerals, electrolytes and/or Cellfood (which contains 78 ionic minerals, 34 enzymes, 17 amino acids and dissolved oxygen), are your surest way to keep you feeling good.

Cellfood, in particular, is known for being rich in beneficial antioxidants and is highly alkalizing, providing an oxygen and nutrient delivery system that is absorbed quickly and efficiently by the cells in your body.

5. Cancel Out Radiation - Get A Pocket Resonator

Low-level radiation can't be avoided when you fly, except for when you have a pocket resonator to protect you. One of these will harmonize electromagnetic frequencies to render them neutral/beneficial when they strike your body. A pocket resonator can also help ground the body providing healing energy.
6. Keep Your Passages Clear And Moist - Use Nutribiotic Grapefruit Seed Extract Nasal Spray Every Hour

This nasal lubricant contains a blend of ingredients including Echinacea extract, goldenseal extract, Citricidal brand grapefruit seed extract, vitamin C, menthol, and more, and is excellent at keeping nose and ear passages moist, clear and free from cold-inducing germs.
7. Remain Energized - Don't Travel Without Food Matters Superfood Green Powder!

Organic, gluten-free and vegan, the Food Matters Recommended Superfood Greens offers the easiest way to ingest a high level of beneficial nourishing superfoods in one simple drink. Made from grass juice powder it cleanses, alkalizes and energizes the body, and is ideal in aiding radiation protection.


8. Rest Your Body – Sleep

A good sleep will help your body adjust to a new time zone and allow it to conserve energy while dealing with the effects of being in the air. If you have followed the above tips too, hopefully you will wake up with a spring in your step ready for a great vacation!

So there you have it – my 'high in the sky' tips. Try them and let me know how you get on, I'd love to hear!

In part two, I'll be revealing how I stay well and healthy while on vacation. See you then!
What Are Your 'In The Air' Travel Tips?
---
If you haven't already, join our free global challenge at www.GetOffTheGluten.com to receive daily recipes & health tips, access to our private group for support and inspiration, plus before and after testing to track your progress in key areas of your life such as weight, sleep, bloating, skin-conditions, mental health and more!
JOIN THE GROUP CHALLENGE STARTS IN: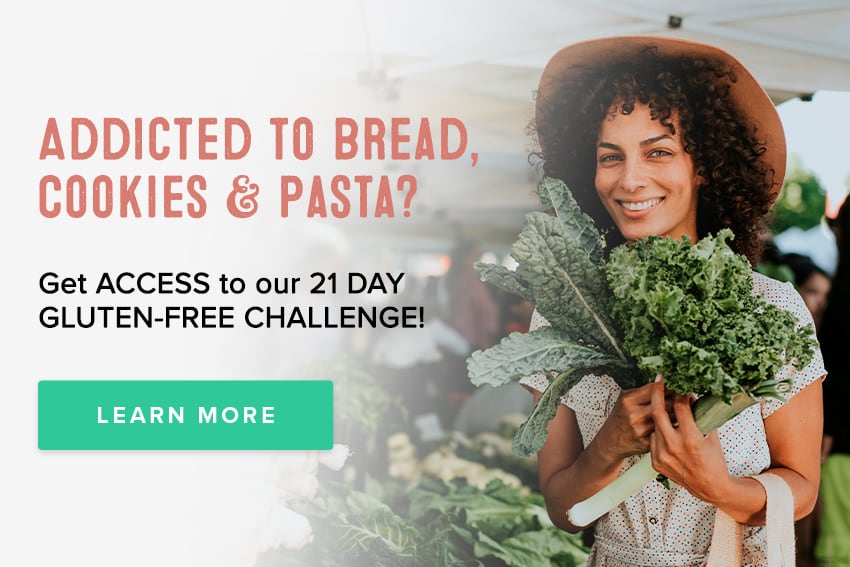 ---