Make Way For A PlantPure Nation (March Film Club)
From the producer and writer of 'Forks Over Knives', the documentary film 'PlantPure Nation' tells the story of three people on a quest to spread the message of one of the most important health breakthroughs of all time.
After renowned nutritional scientist and bestselling author T. Colin Campbell gives a stirring speech on the floor of the Kentucky House of Representatives, his son, Nelson, and Kentucky State Representative Tom Riner work together to propose a pilot program documenting the health benefits of a plant-based diet.
Once the legislation goes into Committee, agribusiness lobbyists kill the plan. Undeterred, Nelson decides to try his own pilot project in his hometown of Mebane, North Carolina.
Dr. Campbell detailed the weight of scientific evidence that a whole foods, plant-based diet can prevent and even reverse some of the most deadly health conditions such as heart disease, type 2 diabetes, and even some forms of cancer.
A growing number of celebrities, athletes, TV hosts, and nutrition experts have promoted plant-based diets in the past few years. And tens of thousands of people have documented their personal success stories since adopting a plant-based diet. But as more doctors and public officials become aware of the healing power of plant-based nutrition, the question arises: Why don't they share the information with their patients or the public?
A top-down approach that recognized the powerful healing effects of plant-based nutrition had failed ­ again. But Nelson Campbell suspected there was another way to prove the merits of this idea. After the setback in Kentucky, he resolved to put his hunch to the test in his own North Carolina hometown of Mebane (population 11,562). He also took a documentary film crew with him.
Nelson hoped to demonstrate that a whole foods, plant-based diet would lead to significant and measurable health improvements in just 10 days. He also wanted to demonstrate that such a diet would be easy to follow and indefinitely sustainable.
What Would Be The Results?
How would these rural people, many of whom were raised on Southern comfort foods such as meat, potatoes, biscuits and gravy, handle a plant-based diet?
Would they lose weight and get healthier?
Would their families and friends accept their diet and lifestyle change? Could this be the spark of something even bigger?
Can a nationwide health revolution actually begin in a town as rural and small as Mebane?
Beyond Mebane, 'PlantPure Nation' explores the topical issues of the small family farmer, food deserts, modern medicine and the challenges of getting plant-based nutrition included in the political process.
'PlantPure Nation' presents a compelling case and offers a simple solution to pervasive health conditions such as heart disease, diabetes and obesity. This film is part of a grassroots movement that will hopefully inspire people to make healthier, scientifically based decisions about how they fuel their bodies.
---
If you haven't already, join our free global challenge at www.GetOffTheGluten.com to receive daily recipes & health tips, access to our private group for support and inspiration, plus before and after testing to track your progress in key areas of your life such as weight, sleep, bloating, skin-conditions, mental health and more!
JOIN THE GROUP CHALLENGE STARTS IN: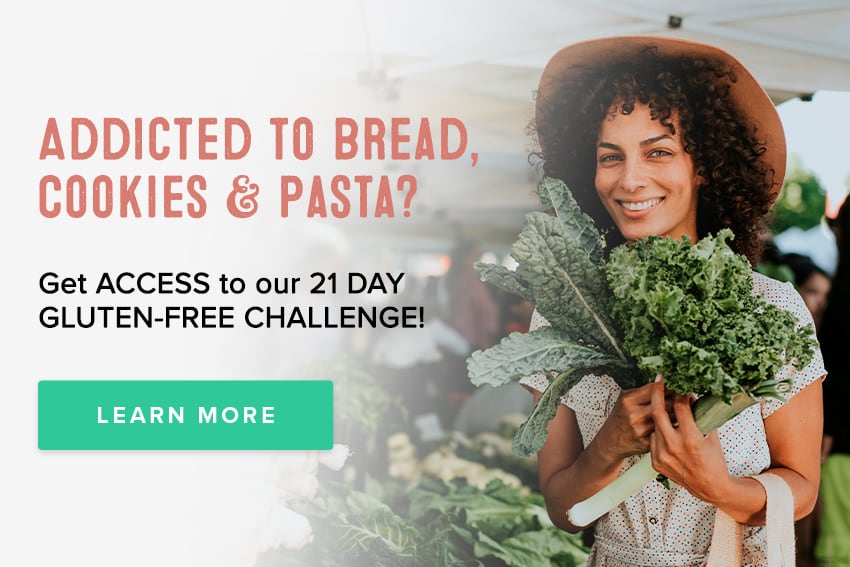 ---