Seeds of Freedom (June Film Club)
Modern agriculture has changed more in our lifetime than it has in the last 10,000 years.

While this change has been swift, it hasn't always been in the best interests of our earth or humanity.

The newest film to FMTV, 'Seeds of Freedom' chronicles how seed stock and farming have changed throughout human history. In the early days, seeds were central to traditional farming, biodiversity, food independence and culture….
Today, It's A Different Story
In the modern food supply, seeds are a powerful commodity held in the hands of a few. This power effectively monopolizes the global food system, leaving our food supply at the mercy of companies who value bottom line profitability first, and sustainable food systems second - if at all.

This documentary takes us deep into the corruption of the modern agriculture industry. In particular, 'Seeds of Freedom' show us how genetically modified (GM) seeds have destroyed farming communities all around the world. I also found it deeply disturbing to learn how these GM seeds are undermining agro-biodiversity.

We often hear the pro-GM mantra that industrial agriculture is our only hope for feeding the world. This film challenges that corporate-fuelled assumption and offers us an alternative perspective for a possible global food system that isn't controlled by profit-driven agribusiness
What Struck Me Most About This Film?
I was surprised by how much this film takes you face-to-face with the consequences of GM farming on both large and micro-level scales.

At a basic level, you don't need to be a farmer to empathize with the suffering that modern agriculture has inflicted on indigenous communities all over the world. Through expert interviews and the voices of African farmers, this film shows us how losing seed stock impacts biodiversity, farming knowledge, cultural traditions and community livelihoods.

On a larger scale, GM crops stand to threaten all of us. But there is hope. There is another way. Discover the solution - be part of it even.
Watch 'Seeds of Freedom' Today On FMTV!
---
If you haven't already, join our free global challenge at www.GetOffTheGluten.com to receive daily recipes & health tips, access to our private group for support and inspiration, plus before and after testing to track your progress in key areas of your life such as weight, sleep, bloating, skin-conditions, mental health and more!
JOIN THE GROUP CHALLENGE STARTS IN: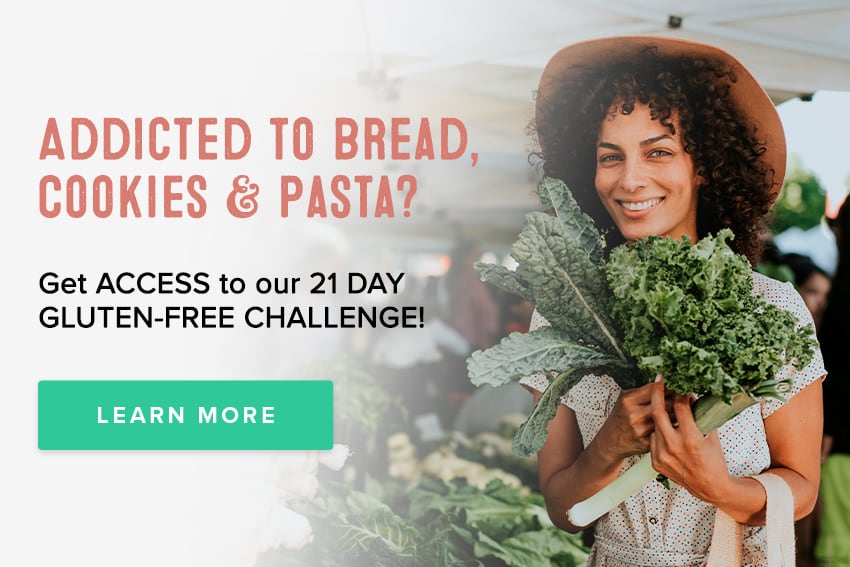 ---