Swapping Takeaways & Cigarettes for Home-Made Juices and Nature
Wellness knowledge is a good thing to have - if you're putting it into practice. In this interview series, we get up close and personal with our FMTV members; finding out their insider wellness hacks and hearing the advice that has resonated with them. Christine lives in the beautiful, tropical, Far North Queensland, and has busy days and early starts with her husband. She knows how good healthy feels, so she makes an effort to step away from old-habits of takeaways and cigarettes, and swaps them out for home-made juices and getting out in nature.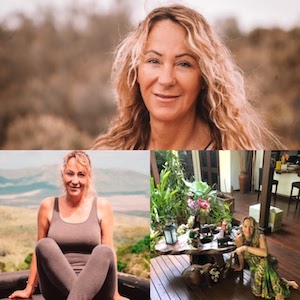 Where do you call home?
Christine: I live in tropical, Far North Queensland; Cairns, Australia. I call it paradise. It's always a warm and relaxed atmosphere.
How long have you been apart of the Food Matters community?
Christine: I joined mid-year 2019 and I love it.
What's your motivation to be healthy?
Christine: The feeling of feeling great, healthy, and well. When I do the right things, like eat healthy foods and exercise, I feel great. When I indulge in the things that I used to do all the time, like eat takeaways, I can feel the difference very soon after and I feel heavy, unwell, and no energy.
How would you describe your eating style?
Christine: Mostly healthy. Lots of vegetables and salads. I have fun thinking about what to cook. Then I prepare and cook our meals every day. My husband and I do contract work and I work on a construction site with my husband. We get up at 4.45am every morning and finish work at 4.30pm. Then we run our 5km, shop for food, and when we get home and we relax a bit. Then I start cooking. I don't like long taking meals. Everything has to go fast. You can make yummy, healthy meals in a short time. I promise.
Would you describe your community as health-conscious?
Christine: Unfortunately, no. We work all over Australia, mostly in small towns. The first thing that stands out, when we arrive, is all the takeaway food outlets. And they are pretty busy. People are very overweight. It's sad to see.
How do you stay motivated to stay healthy?
Christine: As I am getting older (I'm 54), I like to look good and feel good. I like to look after myself.
I love the FMTV community. Everybody is so positive and is always so helpful when I ask a question. That's what's motivates me.
What is your go-to breakfast?
Christine: We invested in a cold press juicer. Our day starts at 4.45, so our day starts with a healthy, cold-pressed juice, the first thing after getting up. Since it's so early, I can't eat a big breakfast yet. I eat about two hours later at work some fruit or some sourdough bread with avocado.
What is your favorite film on FMTV?
Christine: Transcendence. It really was an eye-opener for me.
Do you supplement?
Christine: Yes, Since I have Rheumatoid arthritis, but luckily I don't have to take any medication anymore since I changed my lifestyle (I gave up smoking, yay)! I take Dr. Axe Multi Collagen. It was recommended by FMTV and I started seeing changes in my body and skin after about a month. I swear by it now, and my husband takes it now too. You do have to take it every day though and can't be sloppy. I also take Magnesium power CalmX from Metagenics, which was prescribed from my Naturopath. And I take probiotics from her as well. It's a must, every day.
What's your biggest takeaway after joining FMTV?
Christine: Connecting with all those beautiful people on FMTV. Watching really interesting documentaries and being more positive, relaxed, and happy with my life. And knowing that there is a community like FMTV and like-minded people, that I can rely on when I need anything.
What is your favorite dinner that's on the menu most weeks?
Christine: Fish. Salmon and salad or a rich vegetable soup and heaps of vegetables.
What is your weekly food budget?
Christine: Living in Australia, it is pretty expensive. Our shopping trolley is mostly vegetables. If there is an open market, we buy it there. But I would say between $200-300 a week.
What's your favorite piece of content on Gaia?
Christine: I only just started watching Gaia. I like Wim Hof: Cold Exposure for Immunity and Rewired with Dr. Joe Dispenza.
Are you a meal prepper? Or do you cook daily?
Christine: I cook daily. I make a meal plan and shopping list for 3 days ahead.
What are your weekly staples in your grocery cart?
Christine: Loads of vegetables and fruit and herbs, and sourdough or gluten-free bread. We also get milk, fish, and chicken, turkey, or sometimes plant-based mince.
Do you have a trade secret healthy eating hack?
Christine: Using FMTV, for sure, and we use MyFitnessPal for calorie counting. That helped us to lose a lot of weight and helped us learn about portion control, what kinds of food to eat, and helped us keep it off. In the end, it's all about balance. You don't have to give up everything. Just keep everything balanced, practice portion control, and of course exercise.
What's your daily non-negotiable?
Christine: Getting up with a smile and slowly wake up. Some stretching in bed. Exercise - running 5km or just walking. Just getting out there, morning, or after work. I drink a lot of tea, like green or jasmine tea. I like to look after my skin too. So my rituals are coffee scrubs in the shower. I don't use cream's on my face and body. I only use 100% pure shea butter or coconut oil. I also practice a breathing exercise and a cold shower in the morning and eating healthy foods.
With so many inspirational health and wellness documentaries, guided programs, recipe series, and meditation and yoga classes at your fingertips, you too can have a positive transformation and share this life-saving information with those you love. Click here to learn more about joining the FMTV Community on Gaia.
Do you have a passion for nutrition & natural healing?. Learn more about the Food Matters Nutrition Certification  Program here.
ENROLLMENT & BONUSES CLOSE IN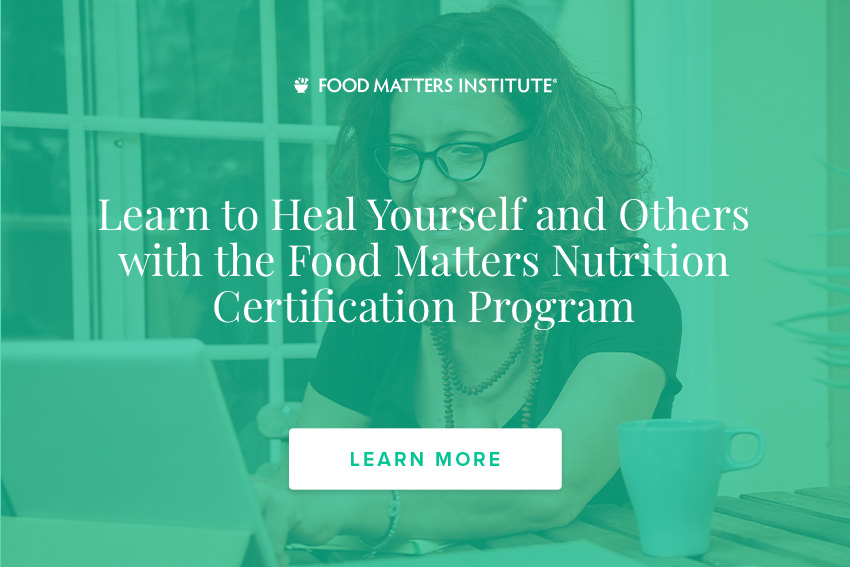 ---