The 5 Minute Mental Detox To Start Your Day Right!
Ever feel like your brain is swarming with bees and you can't construct a clear thought? There's nothing worse than the mental fog that comes from having a 'wired and tired' mind or a terrible night's sleep.
Even while we sleep, our brains are busy working and sifting through mental clutter from the day before. So try this easy 5-day challenge: pick one of these simple, fast techniques to perform for five minutes first thing in the morning for five days straight, and notice how different you feel!
1. Reconnect With Nature
Our body's natural circadian rhythms are kick-started by natural light. Plus, our brain loves to absorb natural scenery. First thing in the morning, take a five minute breather outside. Gaze upon the sky, listen to birdsong and feel the sunlight on your face. It's amazing how this connection with nature can actually make you feel connected with yourself!
2. Practice Gratitude
When your heart is full of gratitude, there's little room left for anger, fear or stress. For five minutes, write freely about all the things in your life that you feel grateful for. You may like to start with the simple things, like access to fresh food and water, but you may be surprised how richly blessed your life really is when you focus on how much good you have!
3.

Do A Digi-Detox
How often do you wake up and reach for your phone? If you're like many people, there's a good chance that the first moments of your day are spent scrolling on Facebook or delving into emails. The trouble is, when you start your day with digital stimulation, you are starting your day on somebody else's terms; your mood and thoughts are automatically influenced by the news, latest gossip or external demands in your inbox. Give yourself five minutes to start the day calmly on your terms, instead.
4.

Read Something Positive
Opening your day with positive or inspiring words can have a powerful impact on how you filter your experiences for the rest of the day. Perhaps you could choose a quote that relates to an area of your life that you'd like to work on, or otherwise engage in reading that lifts your spirit and helps you to feel at ease.
5.

Take 5 To Meditate
The benefits of meditation are profound. A daily practice of meditation can reduce anxiety and depression while simultaneously improving your focus and mood. There are no real rules for meditation and you can start by doing what feels best for you. Perhaps you'd like to simply breathe deeply for five minutes. Alternatively, you could practise clearing the mind and letting go of thought. Apps like Calm and Headspace can be extremely helpful for getting started! You might also like to try the Beginner's Guide To Mindfulness Meditation, or one of a variety of other options found on FMTV.
How Do You Ensure You Start Your Day Right? Share Your Thoughts In The Comments Below!
---
If you haven't already, join our free global challenge at www.GetOffTheGluten.com to receive daily recipes & health tips, access to our private group for support and inspiration, plus before and after testing to track your progress in key areas of your life such as weight, sleep, bloating, skin-conditions, mental health and more!
JOIN THE GROUP CHALLENGE STARTS IN: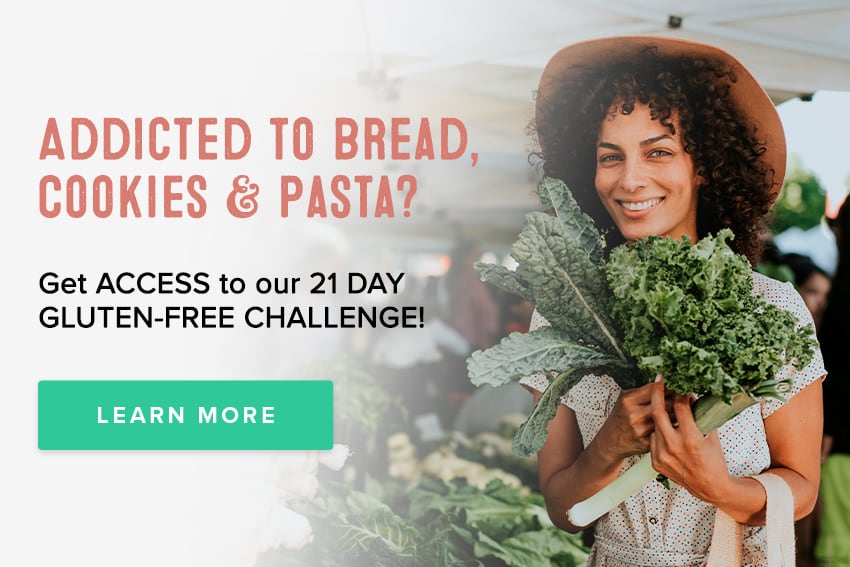 ---