Welcome to 2019! Happy New Year from Food Matters
Happy New Year!!
We are excited to venture into 2019 with you, a year to become happy, healthy, strong, and vibrant - for this year, and years to come!
Watch the video above to listen to the Food Matters New Year Message.
In this video, I'll let you in on all the amazing things we have planned so far in 2019 including:
Our first 'Start & Finish Together' guided program, kicking off Monday, January 14 (Learn more here)
The quote that inspired me this year and lead me to my personal focus for the year ahead
The top health and wellness trends that we'll be seeing more of in 2019
The Food Matters Calendar of events - join us to live your healthiest year yet\
Plus, a surprise we have been waiting so long to share with you!
Let's kick off the year together and make it your healthiest and happiest year yet! We'll be with you every step of the way.\
Do you have a passion for nutrition & natural healing?. Learn more about the Food Matters Nutrition Certification  Program here.
ENROLLMENT & BONUSES CLOSE IN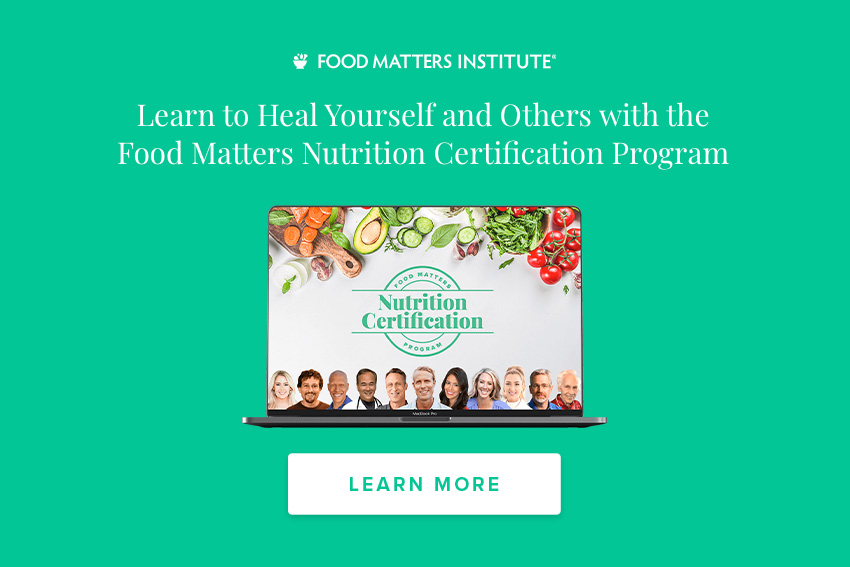 ---