Koya Webb is an internationally recognized yoga teacher, personal trainer, holistic health and wellness coach, author, motivational speaker, and professional fitness model revolutionizing the holistic living landscape. She is known as a "transformational specialist" when it comes to helping people reach their goals—by encouraging sustainable positive lifestyle changes that maximize their ability to cultivate self-love, lose weight, increase energy, reverse life-threatening conditions and experience optimal health. Koya believes the most important element in health is Self-Love; from this belief came the creation of Get Loved Up. Get Loved Up encourages clients to practice daily self-care and make healthy living a priority in a fun and accessible way. Get Loved Up aims to lower the number of people with chronic diseases associated with an unhealthy diet and sedentary lifestyle. With over a decade of holistic studies at her command – RYT 500, with certifications in Ashtanga, Rayoka, SUP, AcroVinyasa and AYfit, as well as NASM and IIN – Koya is dedicated to making a positive impact in the world of healthy living. This former competitive track and field athlete combines the work ethic and dedication of an athlete with simple practical holistic health practices that anyone can follow to live a healthy and active lifestyle.
My Articles
Health Tips
10 Minute Guided Meditation For Harmony and Relaxation

Koya Webb
Mar 22, 2020
Meditation. It can help us heal, whatever needs healing. When we learn how to meditate, we allow the body space to heal and when …
Read more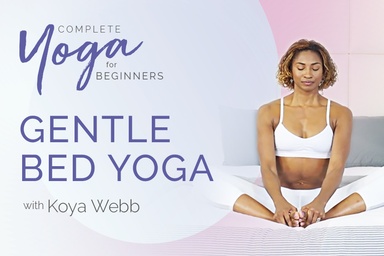 Active Living
Yoga Poses You Can do In The Comfort of Your Bedroom

Koya Webb
Sep 01, 2019
This 10-minute bed yoga sequence is the perfect way to get your movement and breath in first thing in the morning, you just need …
Read more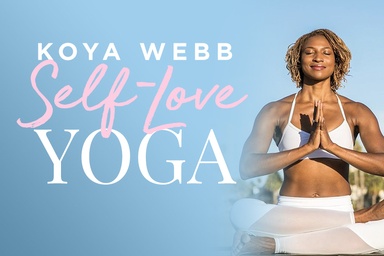 Active Living
10 Minute Hip-Opening Yoga

Koya Webb
Jan 08, 2019
If you're new to yoga, you may not have heard of 'hip openers' and how they can release stored emotions in a very powerful …
Read more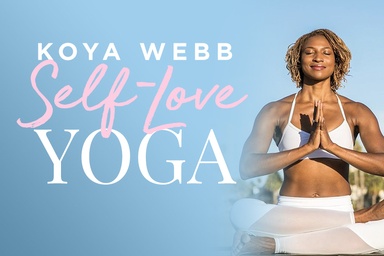 Happiness
Free 10-Minute Meditation To Relax and Relieve Self-Doubt

Koya Webb
Sep 24, 2018
Find a quiet space, sit or lay down, put on a combination of essential oils in your diffuser, and clear your mind for this …
Read more
Food Matters may earn a portion of sales from products that are purchased through our website.