9 Podcasts We'll Be Listening to This Year (Health, Nutrition, Fitness, Self-Help, Professional)
We love a great podcast! Stuck in traffic, doing dishes, the morning walk, or spending too much time on Netflix. The Food Matters Team is always sharing what podcasts they are listening to!
We've rounded up our current go-to's into a list of 9 we'll be listening to this year (in no particular order!). Some are nutrition related, some are self-help related, others are educational for work, but all are filled with inspiring people who are giving out a whole lot of soul food into the world!
Rich's podcast is like a master-class in personal and professional development run by an ultra-athlete, wellness evangelist and bestselling author! Rich Roll delves deep with the world's brightest and most thought-provoking thought leaders to educate, inspire and empower you to unleash your best, most authentic self.
Awaken, discover and connect to the deeper meaning of the world around you with SuperSoul. Hear Oprah's personal selection of her interviews with thought leaders, best-selling authors, spiritual luminaries, as well as health and wellness experts. All designed to light you up, guide you through life's big questions and help bring you one step closer to your best self.
Jesse and Marni teach and inspire you to reach your maximum potential in the realm of health. They interview world-class experts in the health & wellness community. Topics include nutrition, superfoods, fitness, meditation, and spirituality. Jesse and Marni also tackle a health topic they are passionate about every week during their Focus Friday episodes. Either way, you're in for a treat!
'The Model Health Show' is a fun, entertaining, and enlightening look at health and fitness. No subject is off limits here! World-renown author and nutritionist Shawn Stevenson breaks down complex health issues and makes them easy to understand and overcome. Whether it's weight loss, chronic fatigue, heart disease, diet, exercise, sex, hormones, sleep problems, or countless other health topics, the insights you get here will help you transform your health and live your best life ever.
Tim Ferriss is a self-experimenter and best-selling author, best known for 'The 4-Hour Workweek', which has been translated into 40+ languages. Newsweek calls him "the world's best human guinea pig," and The New York Times calls him "a cross between Jack Welch and a Buddhist monk." In this show, he deconstructs world-class performers from eclectic areas (investing, chess, pro sports, etc.), digging deep to find the tools, tactics, and tricks that listeners can use.
'Bulletproof Executive Radio' was born out of a fifteen-year, single-minded crusade to upgrade the human being using every available technology. It distills the knowledge of world-class MDs, biochemists, Olympic nutritionists, and meditation experts. High tech entrepreneur, Dave Asprey, used hacking techniques and has tried everything himself, obsessively focused on discovering: What are the simplest things you can do to be better at everything?
Lewis Howes is a NYT best-selling author, lifestyle entrepreneur, former pro athlete and world record holder in football. The goal of the School of Greatness is to share inspiring stories from the most brilliant business minds, world-class athletes and influential celebrities on the planet to help you find out what makes great people great.
Melissa Ambrosini is the best-selling author of 'Mastering Your Mean Girl' and 'Open Wide'. Named a 'self-help guru' by Elle Magazine, her mission is to inspire you to create the most healthy, exciting and meaningful life possible. In each episode, Melissa brings you inspiring interviews with thought leaders and experts from around the world to shift your mindset, propel you into action, and fuel your body and soul.
Pete takes an informed look at topics that include nutritional and emotional wellbeing, as well as expanded consciousness.
Do you have a passion for nutrition & natural healing?. Learn more about the Food Matters Nutrition Certification  Program here.
ENROLLMENT & BONUSES CLOSE IN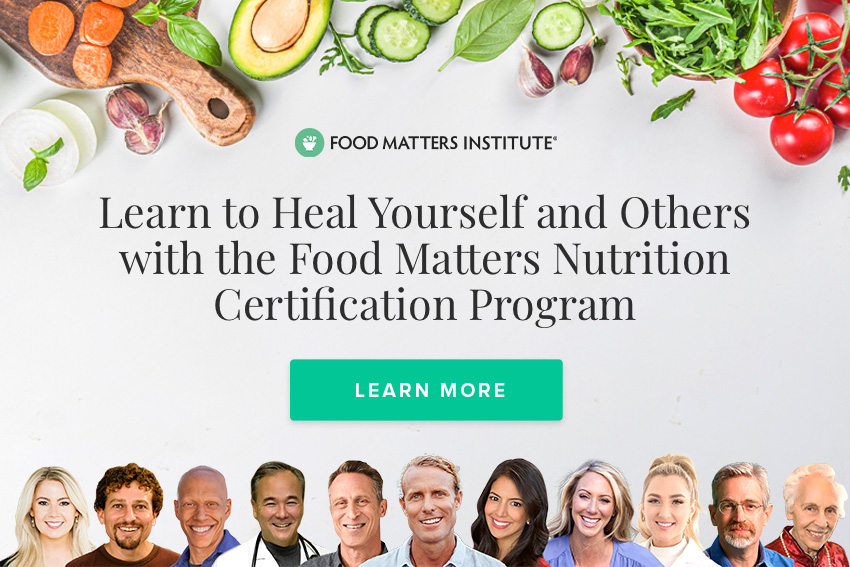 ---