Wild & Free: Episode 7 - Plastic Pollution with Arlene
Welcome to Episode Seven! One of the things that breaks our hearts is when we see tonnes of plastic rubbish and pollution washing up on the idyllic beaches here in Vanuatu. It's not always rubbish from this island, it comes in through the gulf streams from many different countries. We meet Arlene. She and her husband packed up their lives and moved to Vanuatu to help with the cleanup after Cyclone Pam in 2015.
Since then, they have been living a simple lifestyle here, working, surfing and becoming passionate about anything to do with ocean cleanups. James, Laurentine, Hugo, and Rangi join her on Honeymoon Beach, a remote beach in the middle of nowhere that is still not immune to the pressures of plastic pollution, to take part in a beach clean up.
Arlene, an ocean-lover and surfer, noticed an increase of plastic, especially of small pieces that have devastating effects on animals and their habitats. She believes this confronting reality has encouraged her to take responsibility for her own uses - picking up plastic won't be a solution to the problem, but every little bit helps. Not only is consumption at an all-time high, but the recycling systems are failing our environment.
Often people believe they are doing the right thing by throwing plastic in the bin, Arlene says, but a poorly-placed landfill will see it all blowing into the ocean. In our short time at the beach, we find everything from the soles of shoes to a kitchen sink - and it's heartbreaking. We should be finding coconuts on our beaches, not someone else's trash. Some of this trash comes from as far as China!
Let us know what you think in the comments below!
Have you missed an episode of WILD & FREE? Catch up here.
Do you have a passion for nutrition & natural healing?. Learn more about the Food Matters Nutrition Certification  Program here.
ENROLLMENT & BONUSES CLOSE IN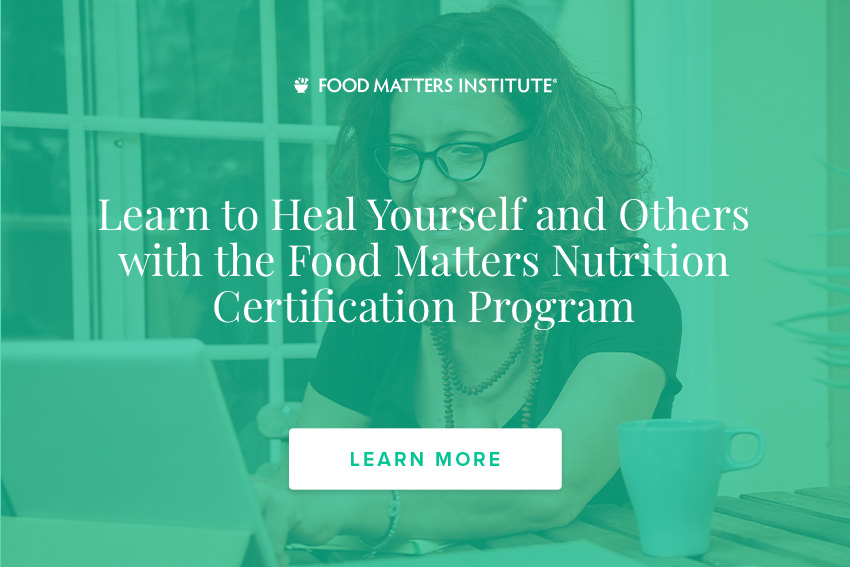 ---