Free Series: Content to Thrive
You may have seen on our social media channels of late an abundance of free, uplifting content. This isn't to minimize how serious COVID-19 is at present, but to offer our community a chance to be supported through overwhelm, stress, and anxiety. One thing we kept hearing was, 'how do we lift ourselves out of this space?' We know that developing a practice is a good space to start and exploring conscious content is a positive way of using our time. We wanted to share this with you in the hope that you will find some comfort, and an opportunity to thrive.
Yoga, Meditation, and Exercise
The best way to begin each day is by connecting with our bodies. Yoga, meditation, and gentle exercise all offer ways to do this - and all we need is ourselves and a little guidance. These free practices are suited for every level, whether you've been meditating for decades or you're yet to rise into your first downward dog. Mornings are our gift to your mind, body, and soul.
Opportunities For Inspiration
Our idea of binge-worthy content is films that uplift us, talks that inspire us, and shows that encourage us to learn. Each day we will be offering you an opportunity to explore a new idea, deepen your understanding of the universe, and unlock the key to your thriving health and wellness with the invitation to watch some of our favorite films, right here on our socials. Switch off the 90s re-runs for the time being, and begin to engage with something new.
Recipes To Revitalize
Make the most of what's in your cupboard and treat your tastebuds to something new. Our nightly recipes are packed with easy-to-find, nutritious and delicious ingredients that you can easily adapt for any eating style. Make the most of this time in your kitchen and nourish your body with the foods it desperately craves. These recipes are as easy as they are tasty, and we hope they give you the opportunity to tune out from the loudness of the world and focus on the goodness on your plate. After all, food really does matter…
Make the most of this opportunity to thrive and tune in daily on Facebook Watch or IGTV with the Food Matters community!
---
If you haven't already, join our free global challenge at www.GetOffTheGluten.com to receive daily recipes & health tips, access to our private group for support and inspiration, plus before and after testing to track your progress in key areas of your life such as weight, sleep, bloating, skin-conditions, mental health and more!
JOIN THE GROUP CHALLENGE STARTS IN: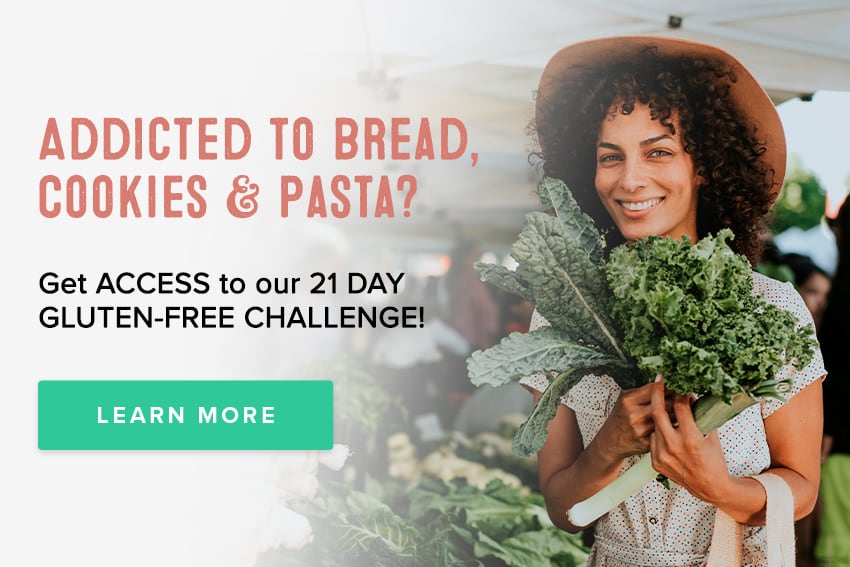 ---