5 Must Watch Documentaries of 2017
We are celebrating FMTV's 4th circle around the sun this year! Much like the years prior, 2017 has been jam packed full of amazing launches, releases and exciting functions to the channel. The team is absolutely overflowing with gratitude that we are able to create a growing library of resources and that we're able to share it with you. It's hard to pick the top moments, but we've got some stand out documentaries that were released on the channel this year that are must sees!
With prescription medications now in the top ten killers of Americans, taking more lives than illegal drugs and more lives than car accidents, this timely documentary shows that there is a safer, more effective and cheaper way to tackle illness. It reveals a 'hidden' 65-year history demonstrating that vitamins and other supplements work. From Mexico to Toronto, from Oslo to Tokyo, over 20 of the world's leading nutritional experts (including many physicians) give plain and simple advice which they believe will help us live longer, feel better, and cut worldwide health budgets by billions.
'The Abundance Code' is a 90-minute documentary featuring 17 of the world's top thought leaders in the field of abundance, including John Demartini, John Assaraf, Jeff Walker, Bill O'Hanlon, Julie Ann Cairns, and many more. The documentary is based on a mission to help everyone understand how to unlock their own potential, power, and journey to abundance.
'The Cure Is' is a groundbreaking film that will forever change the way you look at your health. It explores the relationship of our emotions to our health and clearly demonstrates how our thoughts not only contribute to the disease process but may be the most powerful factors in determining whether we experience disease in our lifetime. Many believed genetics to be the most significant factor in determining whether we obtain a disease .. Bruce Lipton, Ph.D., one of the first to clone stem cells over 44 years ago, states this is completely false. Genetics only contribute 5-10 percent to our health issues. 'The Cure Is' focuses on a new health paradigm that is shattering the way we look at our health.
We are constantly searching for answers to our chronic health conditions, looking for ways in which to cope with our skyrocketing stress and anxiety levels, or seeking out ways in which to gain greater vitality, energy, and zest for life. The answer has been sitting there right in front of us. It's the food we eat. 'Raw Food For Life' takes you on one couple's journey from illness to wellness using the healing power of raw foods.
'What Is Real' tells the real-life story of two visionaries, Sharon Gannon and David Life, who have inspired, and continue to inspire, a world of change through a method called Jivamukti Yoga. Told through the people that made that history around the world, the film spans more than three decades and includes Sting, Russell Simmons, Krishna Das, Donna Karan, WAH, MC Yogi and many more.
Join the film's director and narrator, Jay Mac, as he poses the question "What is Real?" Embarking on a personal journey to liberate body, mind and soul from the human conditions we call ignorance, egoism, attachment to pleasure, hatred and fear of death.
---
If you haven't already, join our free global challenge at www.GetOffTheGluten.com to receive daily recipes & health tips, access to our private group for support and inspiration, plus before and after testing to track your progress in key areas of your life such as weight, sleep, bloating, skin-conditions, mental health and more!
JOIN THE GROUP CHALLENGE STARTS IN: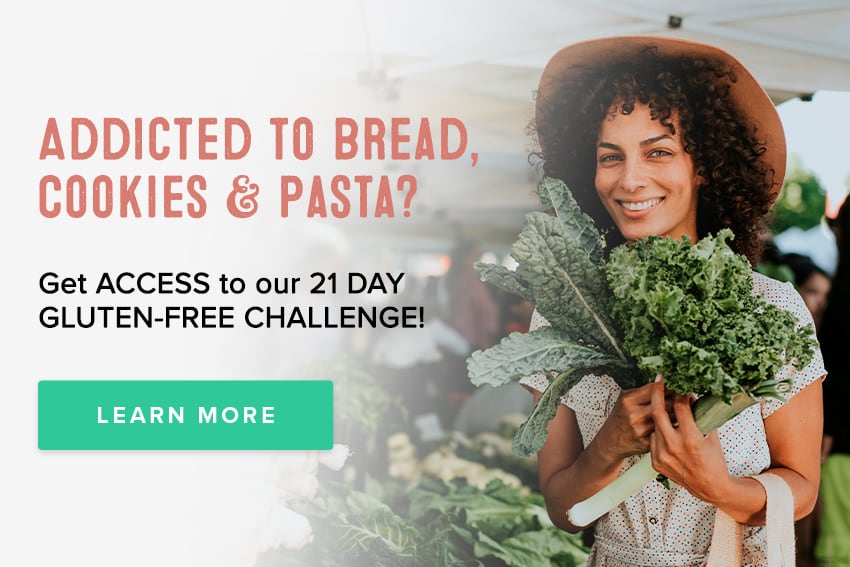 ---