We've been working hard developing a new online home for 'Food Matters' to make it easier for you to find all the information you're looking for. Have a look around and let us know what you think.

Currently on the Home Page we have the special promotion where you can Watch Food Matters Online For Free (1 week only from October 2nd-8th, 2011).

Check it out here: www.FoodMatters.tv

New Store Layout!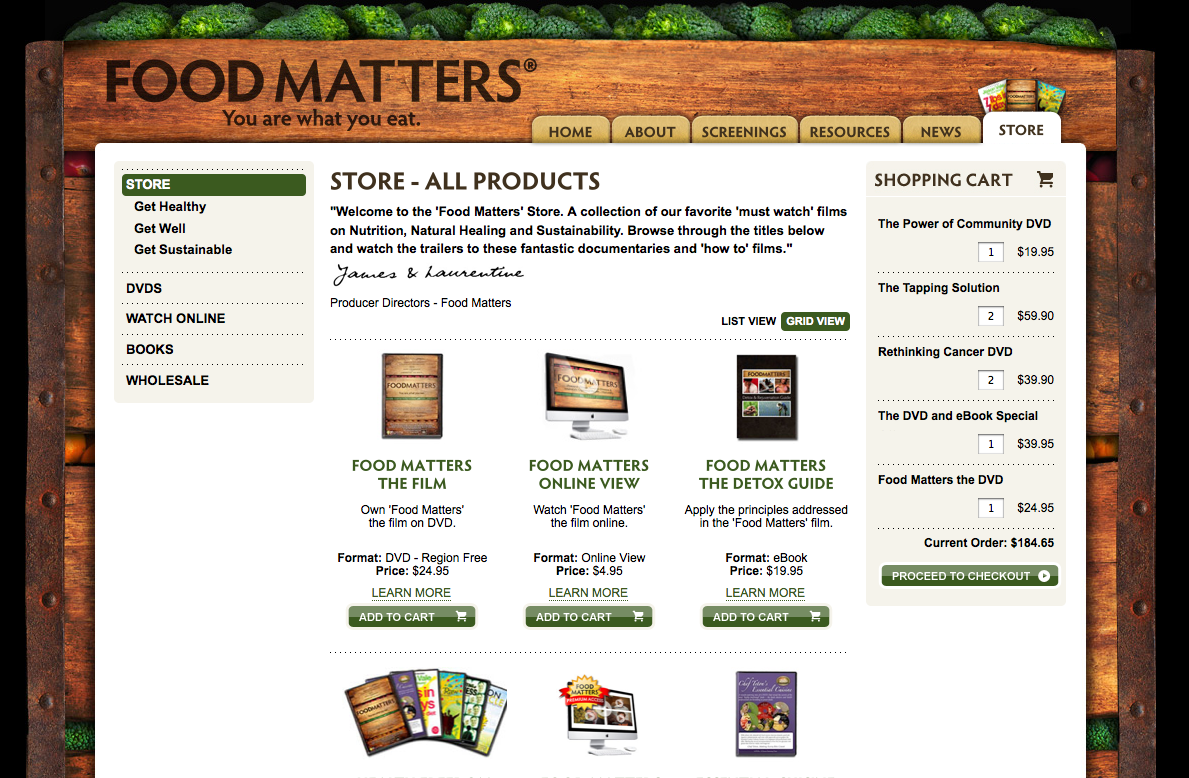 Easily browse all of the products at 'Food Matters' in the new 'GRID VIEW' or 'LIST VIEW'. You can check out the new store here: www.FoodMatters.tv/Movie_Store/Health_DVDs_and_Movies
All New Resources Section!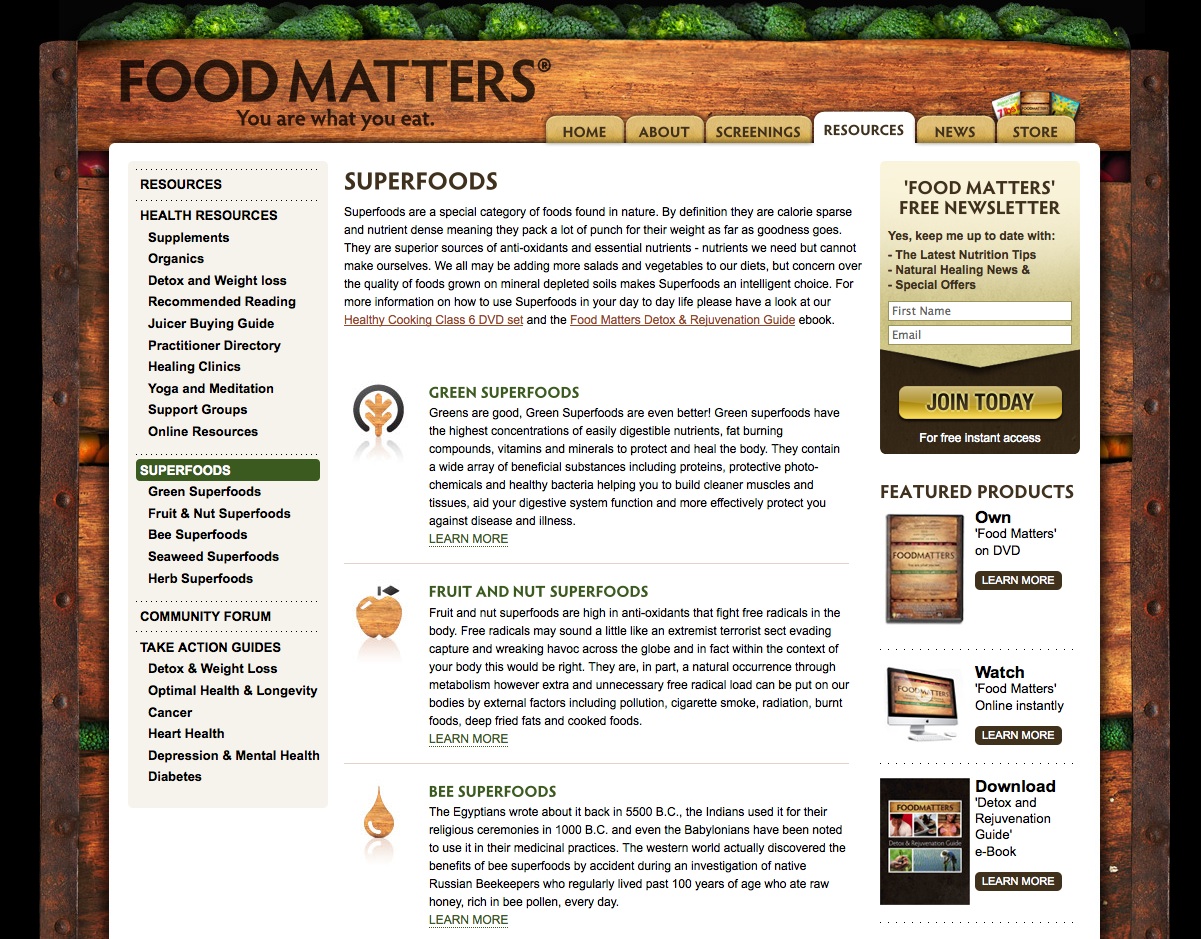 Easy Browse & Share News Section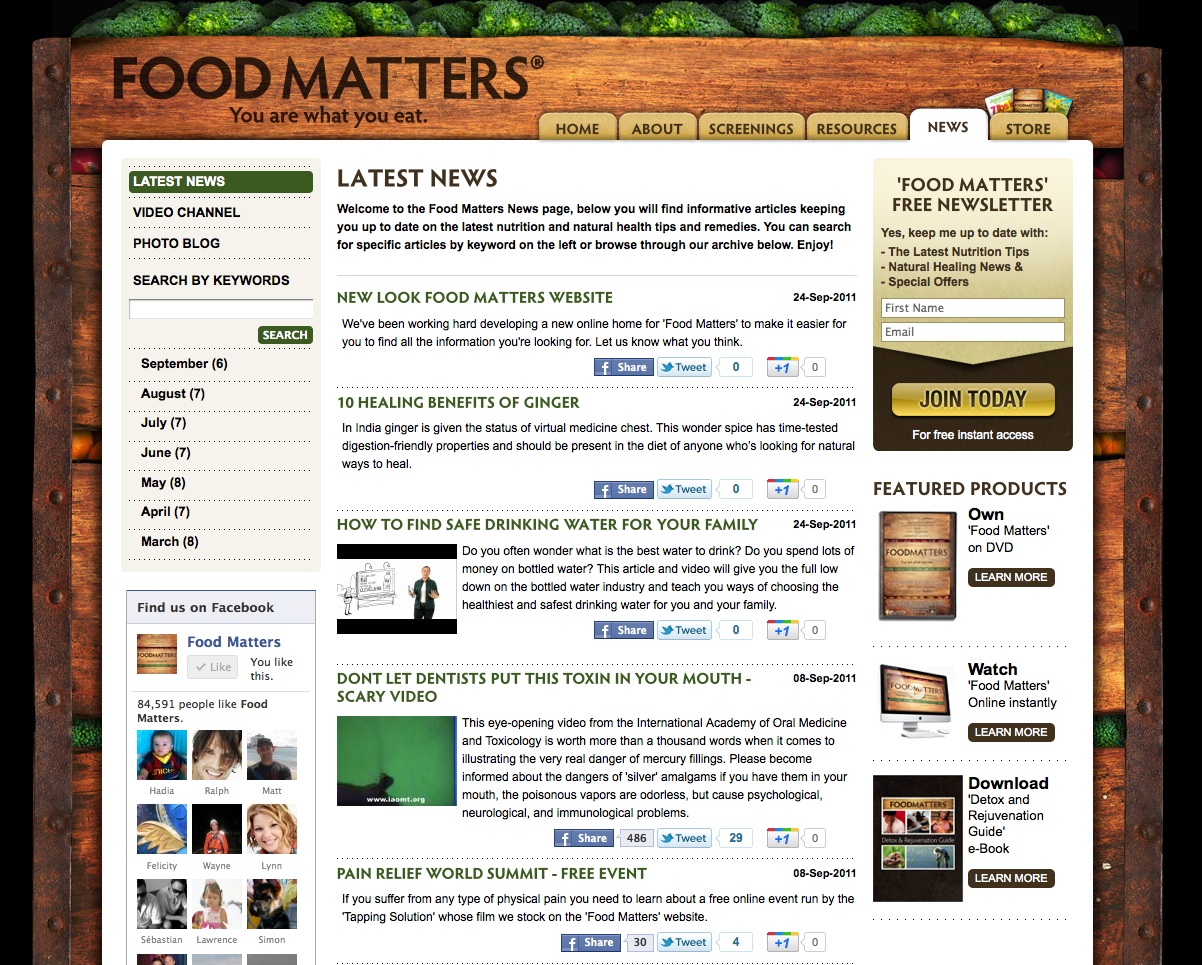 Let us know what you think of the new site!

In good health,

James & Laurentine