The Top 10 Food Trends For 2018: Predicted By Whole Foods
Foodies prepare yourself: 2018 is going to see some of your already favorite foods taken to a whole new level. Whole Foods trend forecast for 2018 is featuring everything from adaptogenic mushrooms to tacoless tacos.
Curated by Whole Foods global buyers, experts and industry leaders these are the food trends they are predicting for 2018!
1. Floral Flavors
Chefs have been doing it for years to garnish foods, but get ready to eat more flowers. The stars that will be infusing your teas, healthy treats and drinks include; lavender, rose, hibiscus and elderflower!
2. Superfood Powders
Whole Foods' predicts the likes of greens, matcha, maca root, cacao, and ground turmeric will be making an appearance in foods more than ever!
3. Functional Mushrooms
We're already big fans of adaptogens for fighting stress and fatigue, but these powerful functional foods are hitting the mainstream! Mushroom varieties like reishi, chaga, cordyceps and lion's mane will be showing up everywhere, especially in beverages like coffees and teas. Expect them to also turn up in your body products like soaps.
4. Middle Eastern Cuisine
Whole Foods predicts that 2018 will be the year of Middle Eastern flavors! Time to look beyond hummus, pita and falafels. We are getting ready to dive into shakshuka, grilled vegetables and spices like harissa, cardamom, and za'atar.
5. Transparency
Consumers are getting more informed, which means we are demanding more information about our food than ever before and manufacturers are responding. Labels will be showing more information about GMO-free, responsibly grown and raised, and Fair Trade, to name just a few.
6. Plant-Based Products
At one time plant-based proteins were just for vegans and vegetarians. But better technology is making products like plant-based burgers, nut milks and yogurts appealing to even the most enthusiastic meat and dairy eaters who want to cut back for animal welfare, environmental, or health reasons.
7. Puffed and Popped
Snacks are getting healthier, while they also get puffed and popped. Thanks to new technology, healthier snacks are being created from more nourishing ingredients with healthier processing.
8. Shell-less Tacos
#TacoTuesday isn't going anywhere! Except to see the classic taco looking a little different and a little healthier. Tacos for breakfast? Tacos for dessert? This main is getting a big makeover in a healthy way!
9. No-Waste Cooking
Nose-to-tail, root-to-stem— expect to see these terms floating around a lot more! Cutting back on food waste is gaining traction fast and we are all for it!
10. Healthy Bubbles
2018 will see sparkling beverages continue to be a favorite! Natural fizzy cold brews will be high on the list of product innovation. Or you can continue to brew your own at home with some of our recipes.
Join the conversation... Tell us below what you predict will be hot in health in 2018!
---
If you haven't already, join our free global challenge at www.GetOffTheGluten.com to receive daily recipes & health tips, access to our private group for support and inspiration, plus before and after testing to track your progress in key areas of your life such as weight, sleep, bloating, skin-conditions, mental health and more!
JOIN THE GROUP CHALLENGE STARTS IN: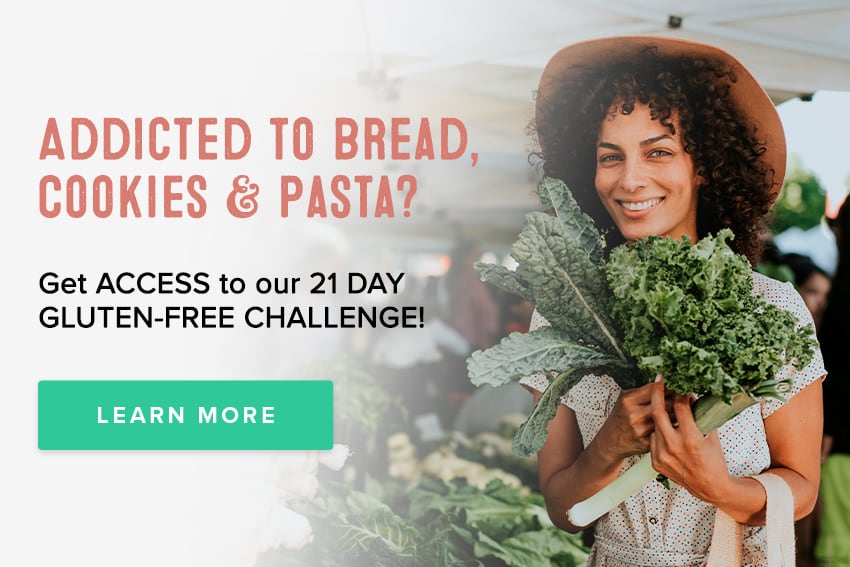 ---