What We're Watching on Gaia
If you haven't heard about our biggest announcement, let us fill you in…
Our streaming channel FMTV is joining forces with Gaia to create the largest transformational media network in the world. Listen to James' video detailing the collaboration here.
As of right now, if you subscribe to the channel you will have access to a one-of-a-kind amalgamation of ground-breaking, thought-provoking, blow-your-mind and transform-your-life library of content.
To begin with, our FMTV library showcased 1500+ pieces of content and now as we've officially joined forces with Gaia you'll have access to an additional 8000 videos. There's a lot to explore, and If you're unfamiliar with Gaia, or unsure what content they have that would be of interest to you then this article is for you.
Rewired with Joe Dispenza
If you're a long-time Dr. Joe fan or have recently come to know his work - then this series is a must-watch. Exclusively on Gaia, Rewired with Joe is a 13-part interview series showcasing Dr. Joe Dispenza's many years of research into the brain and human biology. Presenting the latest findings on what is humanly possible for creating massive transformation in our lives through the power of the mind. Each episode runs for 25+ minutes, the perfect bite of information when you're short on time.
Healing Matrix
Whether you're interested in reducing stress, healing the gut or curious about functional medicines than Healing Matrix has you covered. This series is your complete A-Z of natural healing interviews, that will provide you with tools you need to help heal yourself, physically, emotionally and spiritually. With 75+ interviews available, we suggest browsing the content and selecting an episode that piques your interest.
Secrets of the Pineal Gland
If you've done a yoga class before, you've probably heard your teacher refer to the 'third eye', which is just your pineal gland, that we all as humans physically possess. Stemming from Hinduism, the pineal is known to play a role in our spiritual development and communication with spiritual beings. With the quest being to open it, to release its innate power to connect to higher beings. This short documentary is a great place to start if you're looking to dip your toes into a place where science and spirituality come together.
Inspirations with Lisa Garr
Whether you consider yourself spiritual, or spirituality curious, Inspirations with Lisa Garr can open any mind with thought-expanding interviews with leading-edge visionaries, spiritual teachers, and inspiring innovators from across the globe. With 11 seasons and 240 episodes, we suggest picking an episode title that jumps out at you as they don't need to be viewed in a particular order.
Sign up for a 7-day free trial & start exploring the content here!
---
If you haven't already, join our free global challenge at www.GetOffTheGluten.com to receive daily recipes & health tips, access to our private group for support and inspiration, plus before and after testing to track your progress in key areas of your life such as weight, sleep, bloating, skin-conditions, mental health and more!
JOIN THE GROUP CHALLENGE STARTS IN: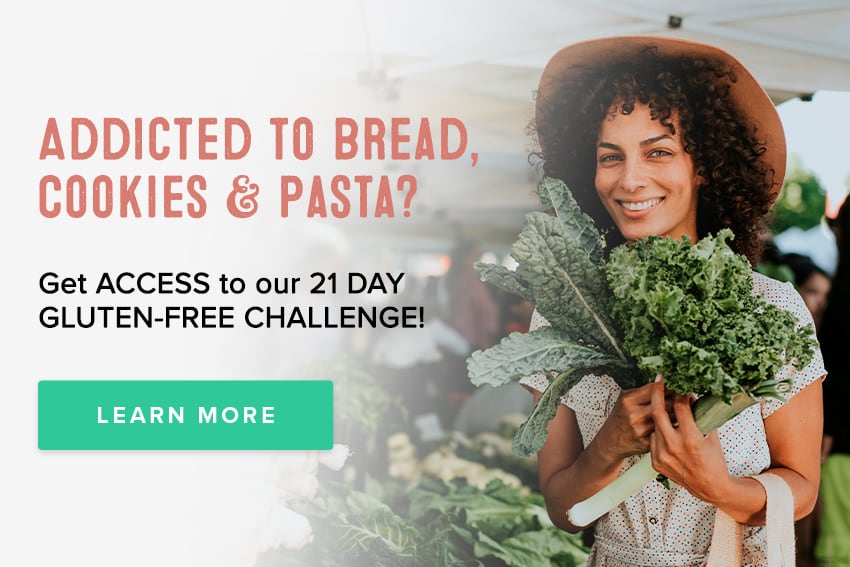 ---