Wild & Free: Episode 10 - Plant Nursery & Garden Creation
In Episode 10, our finale for this series, we learn life lessons from the land. At Eden Falls, not only is there a lush waterfall to be discovered, but a garden to be explored, carefully curated with nature's medicine cabinet. Citronella is grown, where leaves are then burnt on the fire to ward off mosquitos, and we are introduced to soursop - praised for the anticancer properties it houses. Animals and children play among the trees and it is a true testament to being at one with nature. Harmonious and healing.
As James and Laurentine celebrate signing a lease for a beautiful piece of land in Pango with the planting of local healing trees, we learn more about the history of land in Vanuatu. Like many Pacific Island nations, in the height of European colonization, the land was confiscated from its people. When Vanuatu regained sovereignty in the 1980s, independent from the structures of Western society, land ownership was returned to the traditional custodians to be passed through generations. Village Chiefs have the authority to lease the land, but ownership will always remain in the hands of locals. James believes this is so different from the way we see land in the west, where it is something to call ours and lay claim to. "There is such a fluid sense of the land, a person really is just a custodian."
Let us know what you think in the comments below!
Do you have a passion for nutrition & natural healing?. Learn more about the Food Matters Nutrition Certification  Program here.
ENROLLMENT & BONUSES CLOSE IN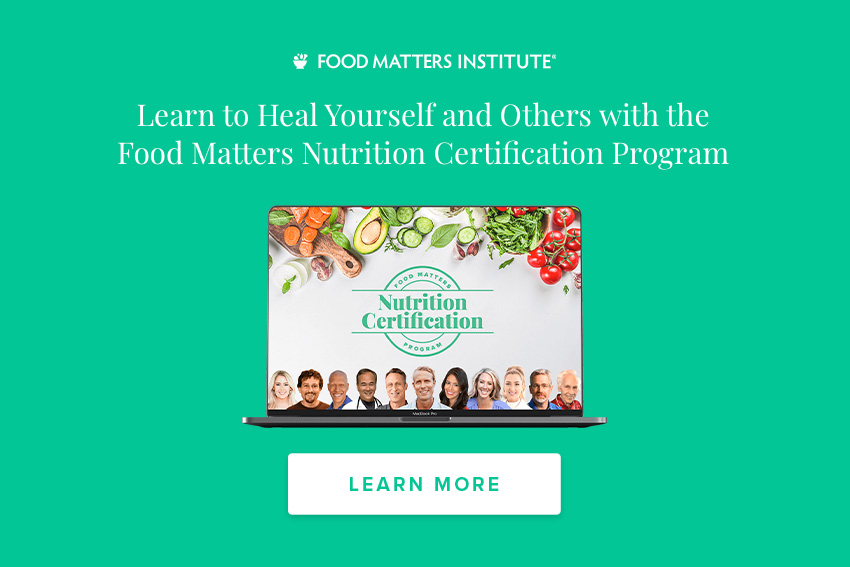 ---