10 Must-See Health Documentaries
Documentaries are one of the most powerful mediums to portray a message, as actions and images are easier to digest than a hunk of text. Here are some of our top "must-see" documentaries on FMTV.
Four years, 19 countries, and 24 experts in anthropology, medicine, ecology, and health have exposed the roots of our DNA and how to prevent the modern world from making you sick. Watch Origins on FMTV
Through an intimate and artistic lens, MILK brings a universal perspective on the politics, commercialization and controversies surrounding birth and infant feeding over the canvas of stunningly beautiful visuals and poignant voices from around the globe. inspiring, informative, provocative and sensitive, Milk celebrates bringing a new life into this world with a strong call to action and reflection. Watch Milk on FMTV
Doctors, nutritionists, authors and entrepreneurs from 4 countries share why they choose to go against conventional health wisdom to promote Paleo. The film also reflects on how they were profoundly transformed by the lifestyle. Watch Love Paleo on FMTV
One of the world's most precious resources is at risk. This timely and emotionally moving film illuminates what is at stake and what can be done to protect the source of nearly all our food: SEEDS. Seeds provide the basis for everything from fabric to food to fuels. Seeds are as essential to life as the air we breathe or water we drink…but given far less attention. Watch Open Sesame
'The Secret' explains, with simplicity, the law that is governing all lives, and offers the knowledge of how to create, intentionally and effortlessly, a joyful life. This is The Secret to life.
A number of exceptional men and women discovered the secret and went on to become known as the greatest people who ever lived. Among them: Plato, da Vinci, Galileo, Napoleon, Hugo, Beethoven, Lincoln, Edison, Einstein, and Carnegie, to name but a few. Without exception, every human being has the ability to transform any weakness or challenge into strength, power, perfect peace, health and abundance. Now, for the first time in history, all the pieces of The Secret come together in a revelation that is life-transforming for all who experience it. Watch The Secret on FMTV
A fascinating look at how American agricultural policy and food culture developed in the 20th century, and how the California food movement rebelled against big agribusiness to launch the local organic food movement. Watch Food Fight on FMTV
Honeybees have been mysteriously disappearing across the planet, literally vanishing from their hives! Known as Colony Collapse Disorder, this phenomenon has brought beekeepers to crisis. But was is causing this disappearance? Watch Vanishing of The Bees on FMTV
When it comes to modern-age hunger, who are the people that are starving? This powerful documentary will change your whole perception on what hunger looks like. This epidemic is happening closer to home than you think, and it's time it was uncovered for the world to see. Watch Hunger In America
'Occupy The Farm' tells the story of a community's fight to save public land for urban farming. When 200 farmers march to the gates of the last farmland in the urban East Bay near Oakland, they don't carry signs protesting University of California' s plans to build a shopping center. Instead, they carry tents, tools, and 15,000 seedlings. Watch Occupy The Farm on FMTV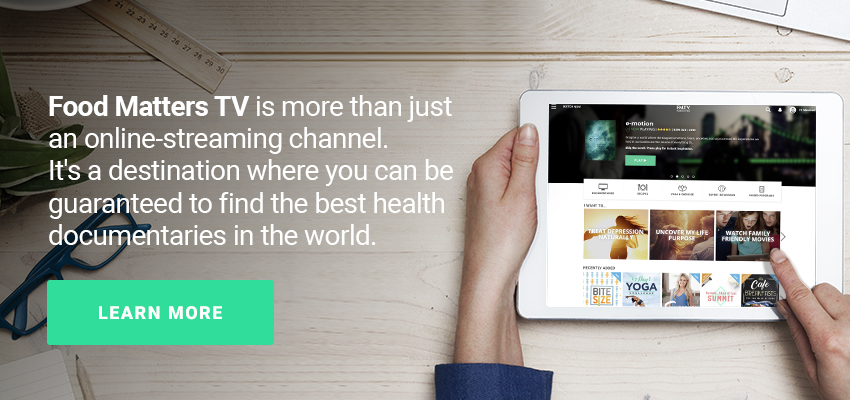 ---