Herbal Teas to Help Relieve PCOS Symptoms
Polycystic ovary syndrome (PCOS) can present in affected people differently, and cases range from mild to severe. Treatment is holistic, and herbal tea is one of the most gentle but effective modalities in the management of PCOS.
Which types of herbs are the most effective for PCOS?
The most useful herbs are those with anti-inflammatory and cleansing powers, blood sugar-stabilizing properties, as well as having a high antioxidant content to protect cells from damage.
Treating the gut is paramount, as digestive health is the core of all imbalances in the body! So, herbs that help to improve the integrity of the digestive system are recommended.
How can we utilize these herbs within herbal tea?
Ginger, papaya, cinnamon, peppermint, chamomile, dandelion leaf, turmeric, fennel, and licorice are effective and accessible herbs in the management of PCOS.
I recommend Mayde Tea Energise for PCOS, as it has anti-inflammatory properties, it is high in antioxidants, as well as cinnamon having blood-sugar stabilizing properties.
Balancing digestive health is important in all endocrine + reproductive disorders such as PCOS. Mayde Tea Digest improves the function of the digestive tract; to improve absorption of nutrients and reduce inflammation.
Mayde Tea Cleanse is designed to remove toxins, as well as excess hormones from the blood- making it a great therapeutic blend for addressing the symptoms of PCOS.
I recommend swapping out coffee and other stimulants for therapeutic tea, and the Mayde Tea Rooibos turmeric chai is a great alternative being a caffeine-free anti-inflammatory tonic. Energise is also a great coffee substitute. It is designed to improve circulation- which naturally supports the body's natural energy production.
What is the recommended intake of the suggested teas?
Energise: first thing in the morning, or as an iced tea in your drink bottle to sip on throughout the day.
Digest and Cleanse: alternate between the two, having 2 cups per day.
Rooibos turmeric chai x 1 cup before bed with non-dairy milk.
If you're in Australia and want to try Kate's favorite blends, head here and use the coupon code "maydematters" to get 10% off your purchase.
PCOS is a complex condition and it is recommended to seek professional individualized treatment. This is general advice only.
Take the stress out of cooking with 21-days of guided meal plans, shopping lists, and nutrition support. You'll find all of this, and more, in our signature Clean Eating Program.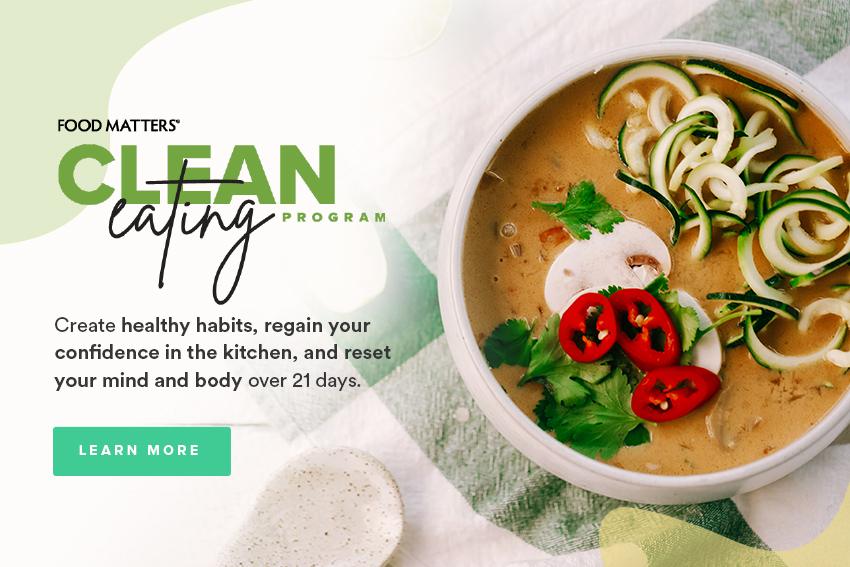 ---