New Research: Dark Chocolate Reduces Your Stress Level
New research on the health benefits of dark chocolate barely feels like news to us, we've been justifying our love for chocolate with health benefits for a long time, but two new studies have shown that dark chocolate can, in fact, reduce stress & improve your memory! On that exciting note, we've included some of our favorite DIY recipes to make your own dark chocolate treats at home as a delicious way to partake in this great news!
Findings from the two studies show that consuming the right kind of dark chocolate with a high concentration, of cacao has positive effects on our stress levels, inflammation, mood, memory and immunity.
We've known about the amazing health benefits of raw cacao for a long time but any new findings to encourage the world on how to look for health benefits in a product is great news to us!
This current research was presented this week at the Experimental Biology 2018 Meeting in San Diego. According to Science Daily, Principal investigator Lee S. Berk of the School of Allied Health Professions and Loma Linda University stated, "this is the first time that we have looked at the impact of large amounts of cacao in doses as small as a regular sized chocolate bar in humans over short or long periods of time". Berk noted that previously, "we have looked at the influence of dark chocolate on neurological functions from the standpoint of sugar content" — that is, "the more sugar [there is], the happier we are." The current findings, however, show that it's not just the sugar in chocolate that's at play here, "These studies show us that the higher the concentration of cacao, the more positive the impact on cognition, memory, mood, immunity, and other beneficial effects."
How Do You Know Which Dark Chocolate To Choose?
Chocoholics rejoice! We've done the hard work for you so you can navigate the chocolate aisle with ease! Most of the health benefits of chocolate are because of its key ingredient - cacao. Cacao is rich in flavanols - a potent group of antioxidants and minerals, including magnesium, iron, potassium, calcium, zinc, copper, and manganese. Read our 7 tips to find the perfect dark chocolate here.
Love To Make Your Own Like Us? Here Are 5 of Our Favorite Recipes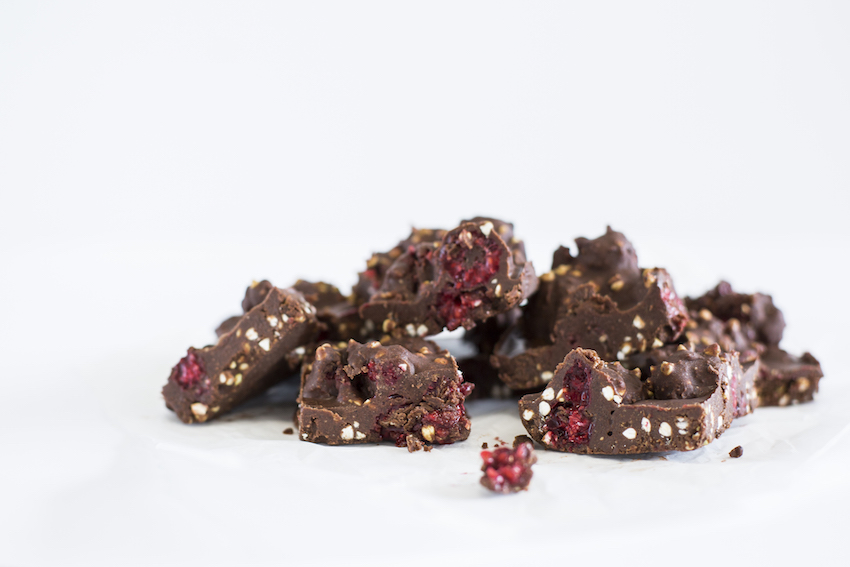 Do you have a passion for nutrition & natural healing?. Learn more about the Food Matters Nutrition Certification  Program here.
ENROLLMENT & BONUSES CLOSE IN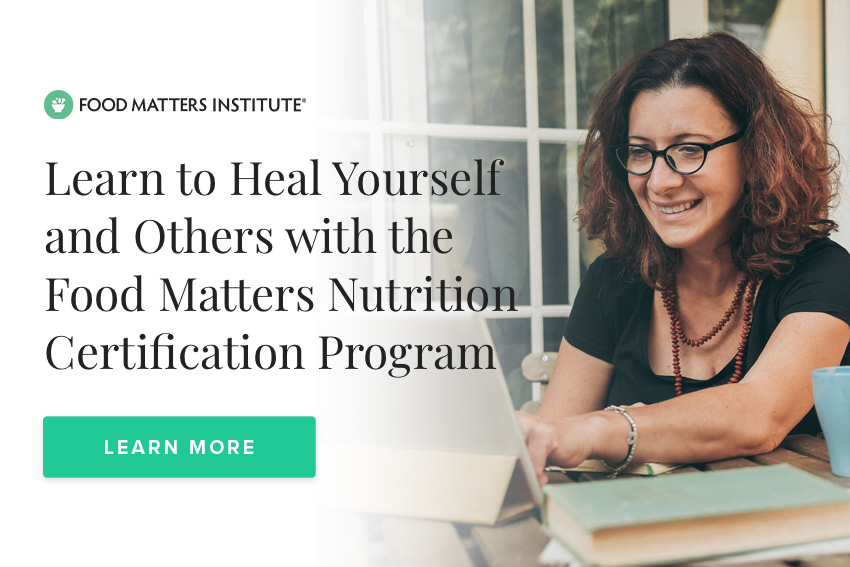 ---