5 Health Benefits of Cinnamon and Our Favorite Recipes
Do you have a spice that you can't get enough of? A pantry staple that you try to find a way to work into almost every meal? Mine's cinnamon and I go through enough to feed a small army. But it's just so tasty and as it transpires, it has powerful health benefits for almost everyone. It adds fragrance in everything from smoothies to kitchari cleanses, or even dusted on top of a chai latte. So stock up on the cinnamon rolls, you're in for a treat.
Something I only discovered recently was the two types of cinnamon; cassia and ceylon. They are both healthy, nutrient-dense, and aromatic, however, if you're consuming large amounts you should be wary of the kind you're eating. Cassia contains high amounts of the chemical coumarin, which research has shown when consumed in excess can lead to liver damage and possible development of cancer. Side by side the varieties are easy to differentiate; ceylon is a tan brown whereas cassia is a dark reddish-brown. If the opportunity is there, stock up on ceylon where you can for the most abundant health benefits.
1. Powerful Anti-Inflammatory
Thanks to the antioxidants present in this spice, particularly polyphenols, cinnamon has been praised as a powerful anti-inflammatory. Our friend Dave Asprey has long-discussed the healing benefits of polyphenols in plants, and in one study comparing the health benefits of spices, this slightly-sweet treat came in first place for antioxidant ability.
2. Regulates Cholesterol Levels
Many of us know that there are two types of cholesterol; the good ones and the bad ones. Cholesterol is actually used to build the structure of our cell membranes, so it is vital that we have it in a healthy balance. In studies, people who consumed a single teaspoon of cinnamon each day had lower LDL cholesterol (bad) but maintained HDL cholesterol (good). One recent metanalysis even found cinnamon polyphenols lowered blood triglyceride and overall cholesterol levels.
3. Useful for Diabetes, Insulin Sensitivity & Lowering Blood Sugar Levels
Cinnamon is well-known for blood sugar lowering properties, decreasing the amount of glucose entering the bloodstream after a meal by interfering with digestive enzymes, meaning carbohydrates take longer to break down. It also mimics insulin, improving glucose uptake. For those with struggling insulin resistance, cinnamon is particularly useful in promoting sensitivity. Human studies of people living with diabetes have had profound results, lowering fasting blood sugar levels by 10–29%.
4. May Protect Against Cancer
Due to regulations, evidence has only been presented in test tube and animal studies, but there has been significant evidence to suggest that cinnamon extracts may prevent cancer. This is through numerous pathways including reducing growth and formation, acting in a toxic manner, activating detoxifying enzymes, and antioxidant properties.
5. Beneficial for Neurodegenerative Diseases
Throughout our lives, our brains suffer from wear and tear. Whether by genetic or lifestyle factors, neurodegenerative disorders develop as we age and have a profound impact on our function. Due to the inherent progressive loss of the structure or function of brain cells, diseases like Alzheimer's or Parkinson's are weighing heavily on our aging population. In one recent study of mice with Parkinson's, compounds found in cinnamon helped to protect neurons, normalized neurotransmitter levels, and improved motor function. There is further evidence to suggest that compounds prevent the buildup of tau in the brain - the protein which is a precursor for the development of Alzheimer's.
If you're looking for more ways to bring cinnamon into your diet, try some of our favorite recipes...
This is the kind of drink that warms you from the inside out, thanks to the aroma and properties of these must-have spices. It's comforting, superfood-packed, and feels like a treat.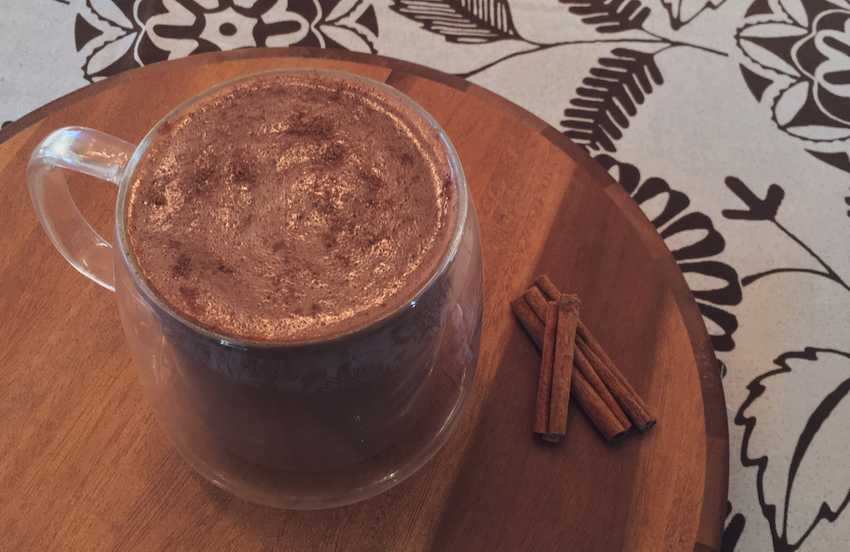 These are a healthy alternative to your fast-food favorite, with a natural sweetness and rich depth of flavor. This recipe is delightfully crispy and feel-good, and they make the perfect snack or side.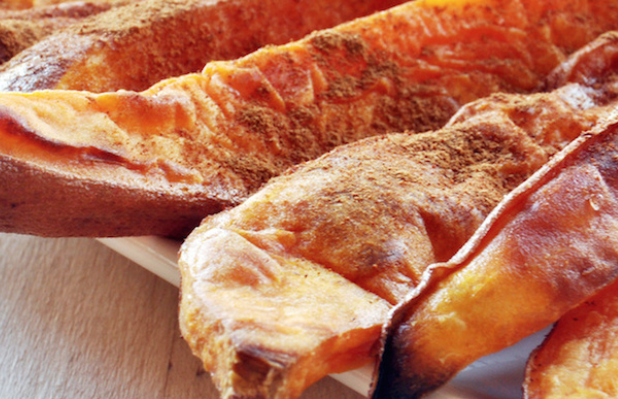 Bircher is the breakfast we reach for year-round, and the addition of cinnamon to this recipe packs in a whole lot of health benefits while making it taste like apple pie. The best thing about this is breakfast is waiting for you when you get out of bed.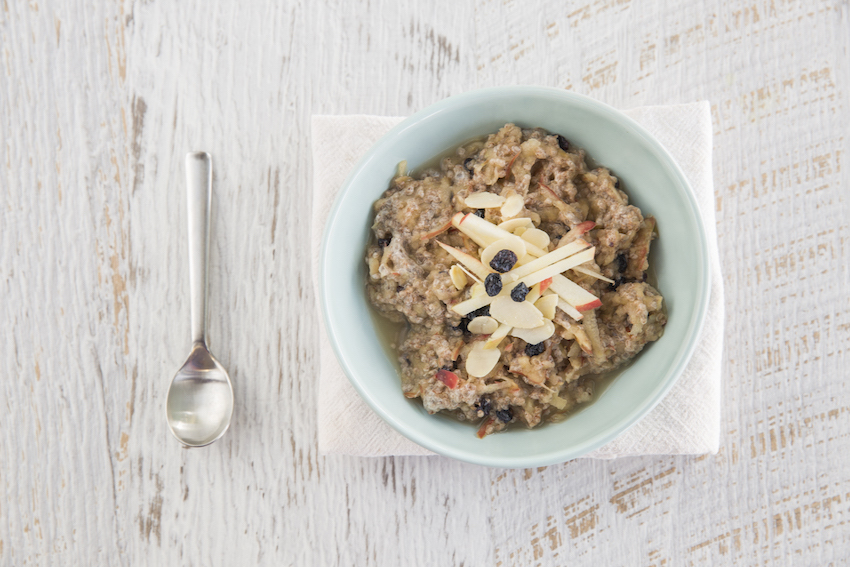 Chickpeas make a delightful snack to keep on hand. These maple and cinnamon-flavored legumes are a sweet treat that you won't feel bad about devouring. They're also surprisingly simple for something so rich in protein and vital micronutrients.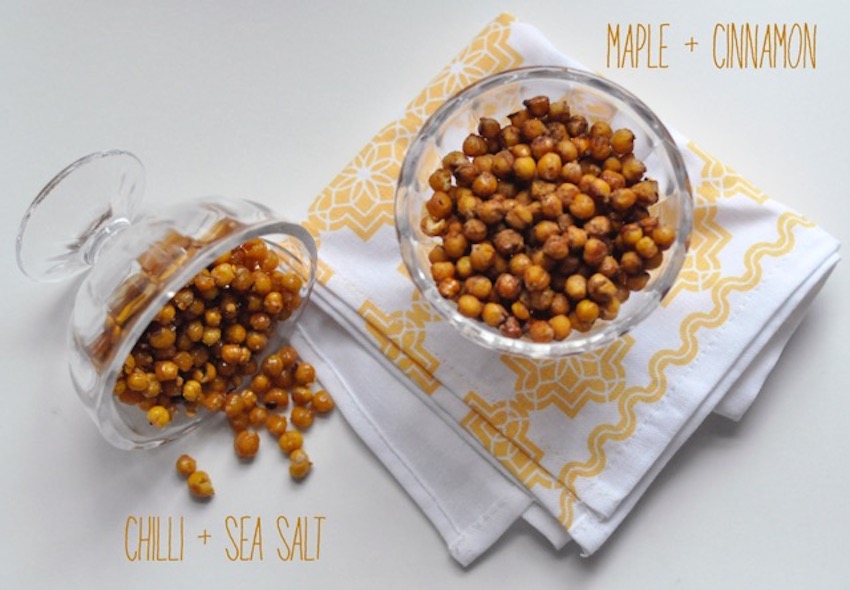 No list would be complete without cinnamon scrolls. They're a delicacy for all tastebuds, but too often they're packed with refined sugars and bleached flours. This wholefood take on a rustic classic is the best way to get in a feel-good taste of cinnamon.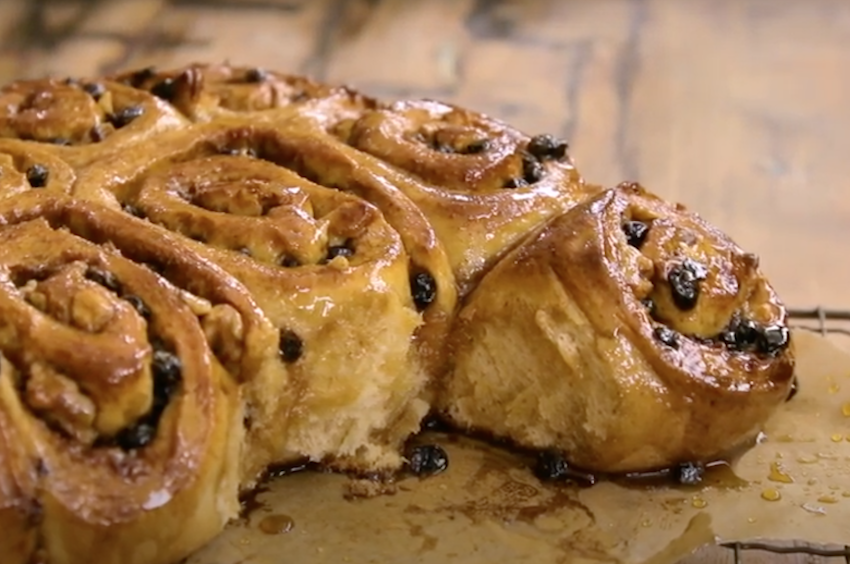 Do you have a passion for nutrition & natural healing?. Learn more about the Food Matters Nutrition Certification  Program here.
ENROLLMENT & BONUSES CLOSE IN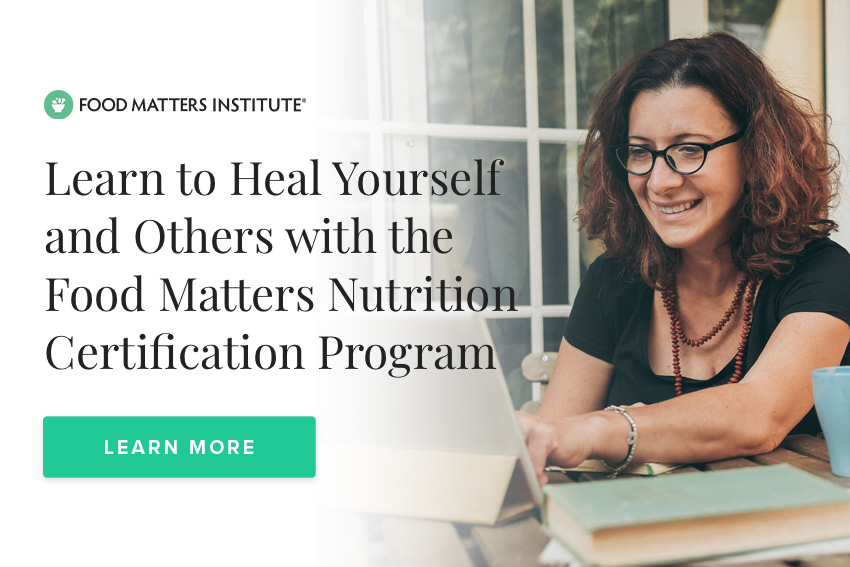 ---