Asian Kazoodle Salad
ADD TO MY RECIPES
Eating the rainbow is easy with this colorful salad!
Ingredients
2 large zucchini (courgettes), spiralized
1 large carrot, spiralized
150 g (5½ oz/2 cups) red cabbage, shredded
50 g (1¾ oz/2 cups) kale ribbons, massaged
1 red capsicum (pepper), thinly sliced
1 yellow capsicum (pepper), thinly sliced
3 tablespoons chia  seeds(black and  white)
Dressing
2 tsp fish sauce
2 tbsp soy sauce
80 ml (2½  fl oz/1/3 cup) lime juice
1 tbsp rice malt syrup
2 tsp sesame  seeds
Method
Put all the salad ingredients into a large bowl.
Make  the dressing by combining all the ingredients in a small jar and shaking well.
Pour the dressing over the salad, and toss to ensure the salad is well coated. Serve immediately and enjoy.
How  do you massage  kale?
Simply take the leaves once they've been chopped or sliced and use your hands to rub the kale (as if you're massaging it) until it begins to soften. You can use a little olive  oil or coconut oil if you like. This process basically makes the kale easier to eat as it breaks down the toughness of the leaf and also removes some of the bitterness.
Discover how to lose excess fat from your belly, face & thighs in less than 7 days with this simple ancient practice. Watch the Detox Masterclass here. Playing for a limited time!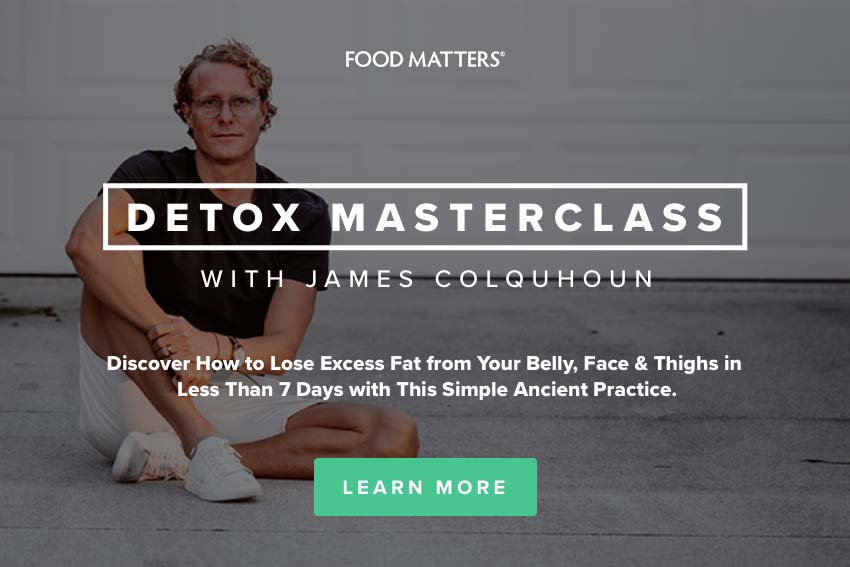 ---