Homemade Granola
ADD TO MY RECIPES
Most store-bought versions of granola contain the equivalent sugar levels of a chocolate cake for dessert! The good news is that you can create your own version at home. It will taste better, have a lot less sugar, and offer you more health benefits. It takes no time at all and makes your house smell amazing while it bakes.
Serves: 10
Yield: 3 cups
Preparation time: 10 minutes
Cook time: 25 minutes
Ingredients
1 1/2 cups instant gluten-free oats
1/2 cup coconut flakes
1 cup activated almonds,chopped
1/2 cup activated walnuts,chopped
1 tablespoon sesame seeds
1/2 teaspoon unrefined sea salt
3 tablespoons coconut oil
1/4 cup pure maple syrup
1 teaspoon vanilla extract
1/2 teaspoon ground cardamom
1/2 teaspoon ground nutmeg
1/2 teaspoon ground cinnamon
Method
Preheat the oven to 350°F (180°C) and line a baking sheet with parchment paper.
Mix the oats, coconut fl akes, almonds, walnuts,sesame seeds, and salt in a large bowl.
Melt the oil, maple syrup, and vanilla extract in a small saucepan over low heat along with the cardamom, nutmeg, and cinnamon. Stir for about 2 minutes.
Pour the maple syrup mixture over the oat mixture. Spread the granola evenly on the parchment-linedbaking sheet.
Bake for 25 minutes, or until golden brown.
Set aside to cool for 10 minutes without stirring. This will help the granola to set crunchy.
Break apart the crunchy granola. Store in an airtight container for up to 1 month.
---
If you haven't already, join our free global challenge at www.GetOffTheGluten.com to receive daily recipes & health tips, access to our private group for support and inspiration, plus before and after testing to track your progress in key areas of your life such as weight, sleep, bloating, skin-conditions, mental health and more!
JOIN THE GROUP CHALLENGE STARTS IN: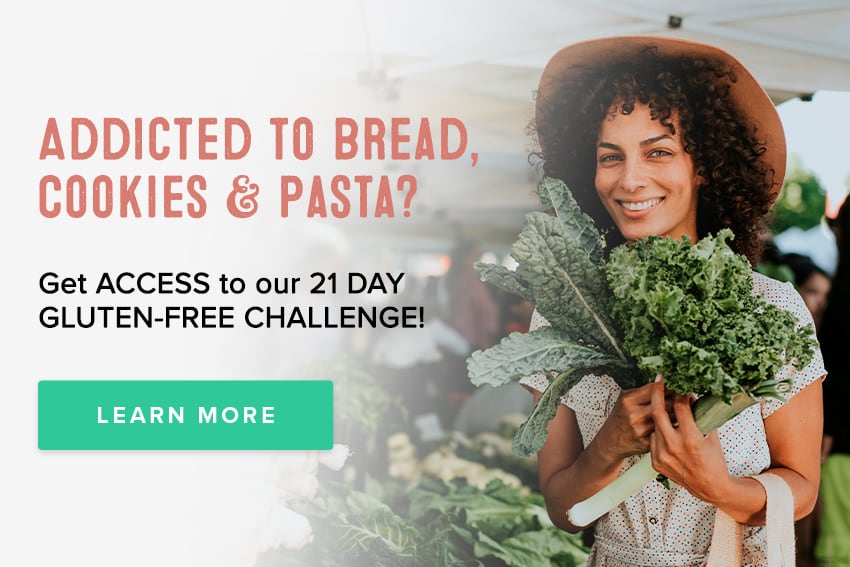 ---