Zucchini Linguini with Basil Pesto
ADD TO MY RECIPES
Are you someone who tries and tries to be healthy but can't get enough pasta? This recipe is for you. This greened-up take on a traditional dish will hit all the right spots, so stock up on those veggies and let's get cooking.
Serves: 2
Yield: 3 cups
Preparation time: 10 minutes
Cook time: 5 minutes
Ingredients
4 medium zucchini
1 1/2 teaspoons extra virgin olive oil
2 cups baby spinach
Pinch of unrefined sea salt and black pepper
2 tablespoons Cashew Hemp Basil Pesto ( recipe here )
1 cup cherry tomatoes, halved
2 tablespoons hemp seeds
Method
Spiralize the zucchini into noodles, or use a peeler to make ribbons.
Heat the oil in a large frying pan over medium heat.
Lightly fry the zucchini, spinach, salt, and pepper and stir until the spinach has wilted, about 1 to 2 minutes.
Remove from the heat, and add the Cashew Hemp
Basil Pesto and tomatoes. Sprinkle with the hemp seeds before serving.
Take the stress out of cooking with 21-days of guided meal plans, shopping lists, and nutrition support. You'll find all of this, and more, in our signature Clean Eating Program.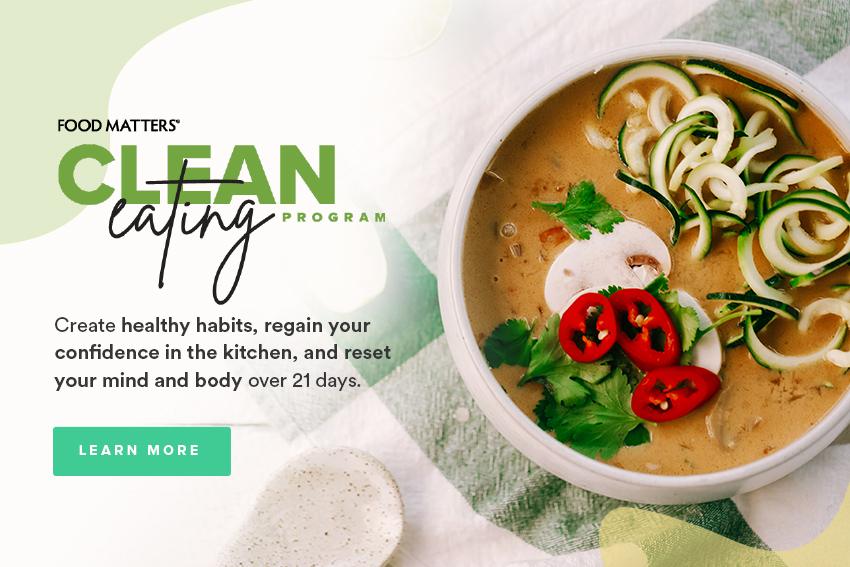 ---