Food Matters Signature Green Smoothie
ADD TO MY RECIPES
Want to start your day feeling invigorated and full of energy? The Food Matters Green Smoothie is the perfect breakfast for that refreshed, ready-to-take-on-the-day feeling!
Serves: 1
Yield: 2 cups
Preparation time: 5 minutes
Cook time: none
Ingredients
1 medium banana, peeled and sliced, preferably frozen
1/2 avocado
1 cup baby spinach
1 tablespoon hemp seeds
1 tablespoon nut butter
1 Medjool date, pitted
1 1/2 cups unsweetened plant-based milk of choice (coconut, almond, oat)
1 pinch unrefined sea salt
Optional Toppings:
1/2 teaspoon ground cinnamon
1/4 teaspoon ground ginger
1/4 teaspoon ground nutmeg
Method
Blend together all the ingredients until smooth.
If the consistency of the smoothie is too thick, slowly add more plant-based milk to the blender.
To add an extra boost to your smoothie, pick 1 or 2 of the optional spices.
FM Tip: Avocado is a little powerhouse that's discreet in flavor. It is rich in essential fatty acids that are integral for cell and hormone function, and it will keep you fuller for longer.
Take the stress out of cooking with 21-days of guided meal plans, shopping lists, and nutrition support. You'll find all of this, and more, in our signature Clean Eating Program.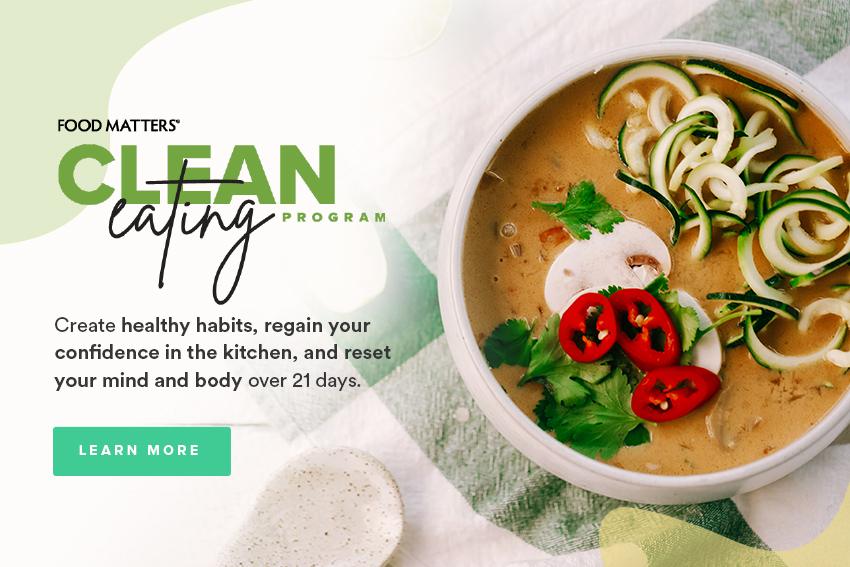 ---