Avocado Hummus With Za'atar Pita Chips
ADD TO MY RECIPES
As a Middle Easterner, I have had my share of hummus; it's a dish that never disappoints. Hummus has become the mother of all dips.  Not only is it vegan friendly and healthy, but it's super flavorful with only a minimal amount of ingredients and time. It can't get better than that. This Avocado Hummus with Za'atar Pita Chips is a scrumptious twist on the classic.
Why is this dish good for you?
Avocados
High in fiber & antioxidants

Incredibly nutritious with plenty of vitamins

High in potassium - even more than bananas
Hummus
It is an immune booster

High in vitamins

Unprocessed & plant based
~~~~~~~
Avocado Hummus
Ingredients
2 cups of chickpeas (cooked)
2 tsp salt
2 tbsp olive oil
1-2 tbsp fresh lemon juice (about one lemon's juice)
2 tbsp of tahini
Pinch of cumin (optional)
1/3 cup of cilantro
1 ripe avocado
Method
Take your 2 cups of chickpeas and drain the water but keep the liquid that was drained and place aside. You will be using a small portion of it. Place these drained chickpeas into the processor or blender. Blend the peas for a few seconds.
Then add the salt, olive oil, cumin, lemon juice, and tahini to the chickpeas and blend for another minute. Slowly begin adding your liquid (approx 2 tablespoons) that was drained from the chickpeas to slightly loosen the mixture and give a little more flavor. Mix until smooth. Add your avocado and cilantro. Purée this all together for another 30-40 seconds. The hummus should be a subtle green color.
I like to garnish my hummus with sumac & cilantro.
~~~~~~~
Za'atar Pita Chips
Pita bread is a staple in a Middle Eastern household. It's the perfect bread for dips or simple sandwiches. It's always served with hummus; hence why I decided to use them, but not without a little extra flavor, of course.
Ingredients
1 pita bread
3 tbsp olive oil
2 tbsp za'atar
1 tsp sumac
Pinch of salt
Method
Preheat oven to 400 Degrees F.
Cut your pita bread into triangles. Spread your olive oil and zaatar mixture onto the bread.
Place the pita in a lightly oiled pan. Put it in the oven and bake for about 5 minutes until golden brown.
Serve the chips & dip together for the perfect duo.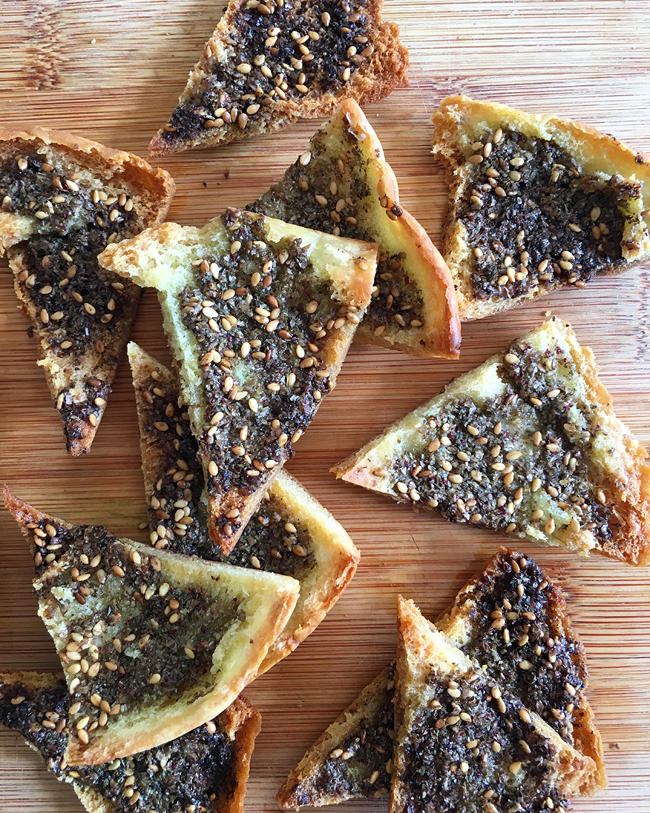 Take the stress out of cooking with 21-days of guided meal plans, shopping lists, and nutrition support. You'll find all of this, and more, in our signature Clean Eating Program.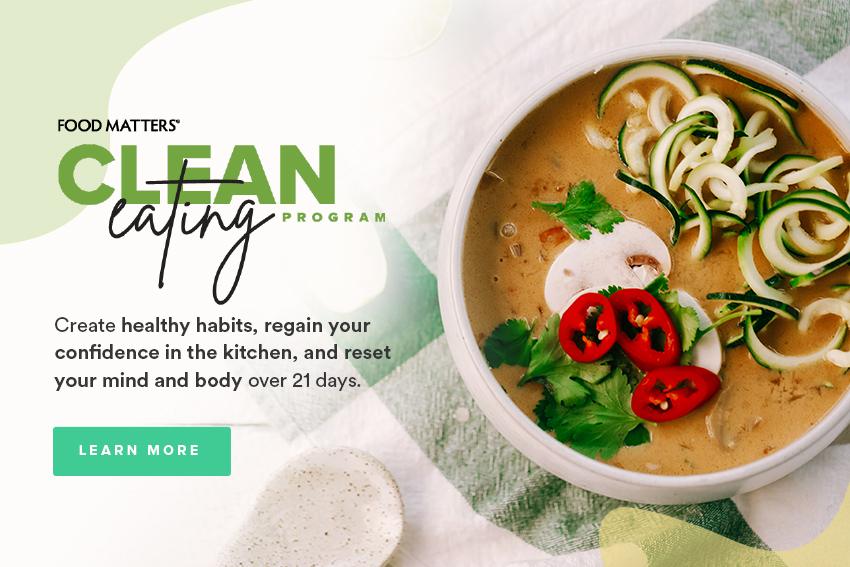 ---