Cashew Milk Lattes
ADD TO MY RECIPES
Have you tried homemade cashew milk? If not, you must! It's so simple to make and turns into the most creamy treat! Try in it a latte like this.
CASHEW MILK
1 cup raw cashews soaked in water for at least 1 hour (not necessary to soak but recommended)
1 teaspoon vanilla extract
1 teaspoon real maple syrup
3 cups water
LATTE
1 1/2 cups cashew milk
1 cup brewed coffee (preferably strong coffee)
2-3 large Medjool dates, pitted and roughly chopped (skip this if you don't want any sweetener)
1 teaspoon vanilla extract
pinch of ground cinnamon
Serves 2
What to do
Drain the cashews from the soaking water and rinse under cold water. Place in a high speed blender with the rest of the ingredients for the milk and blend on the highest setting of your blender for 1-2 minutes or until the milk is smooth and frothy.
In a small saucepan heat the 1 1/2 cups cashew milk with the dates and bring to a high simmer. Remove from heat and pour into the blender with the vanilla extract. Blend on high until the dates are pureed into the milk.
Divide the coffee between two mugs and top each mug with the frothy milk. Sprinkle with ground cinnamon and enjoy.

Use this recipe as a guide. Adjust measurements and ingredients as necessary. Store cashew milk in an airtight container in the fridge for 4 days. Have fun in the kitchen.
Discover how to lose excess fat from your belly, face & thighs in less than 7 days with this simple ancient practice. Watch the Detox Masterclass here. Playing for a limited time!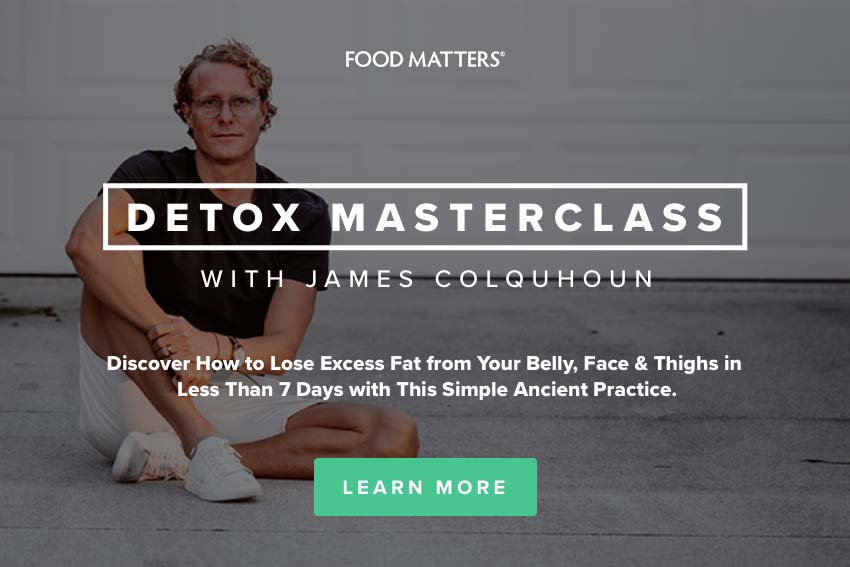 ---