Chia Jam (Recipe)
ADD TO MY RECIPES
The humble ancient chia seed is a powerhouse of nutrition all packed into one tiny little shell. If you are looking to boost your nutritional intake, then this is one amazing superfood to add to your diet.
Not only are they a wonderful source of protein, they also have a large range of essential and non essential amino acids and fiber that help promote healthy heart and circulation.
Chia seeds also contain a whole host of vitamins (A,B,E and D) and minerals such as calcium, magnesium, manganese, niacin, potassium, silicon, sulphur, and iron.

There are so many amazing ways to use these humble seeds such as this simple recipe that has some amazing cleansing benefits and tastes great, the kids will love it too!
Ingredients
1 apple
1 handful of berries (strawberries, raspberries, blueberries)
2 cups of water
3 tablespoons of rice malt syrup
1/4 cup of chia seeds
Method
Chop up apple and a large handful of berries.
Over a saucepan, add 2 cups of water to cover the fruit and allow to simmer away until it begins to resemble jam.
Add rice malt syrup (or honey if you aren't fructose-free).
Mix well.
Add chia seeds and allow chia to take on all the liquid.
Spoon into a jar.
This will keep for around 5 or so days in the fridge.
What's Your Favorite Way To Use Chia Seeds?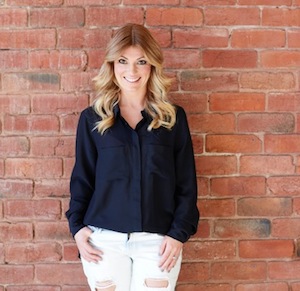 Natural fertility expert Natalie Kringoudis is a doctor of Chinese Medicine, acupuncturist and author. Natalie educates young women on how their health choices shape their reproductive health. In her eyes, this is the key to addressing the infertility epidemic, as she integrates the Western medical approach with alternative therapies and Chinese medicine.
Take the stress out of cooking with 21-days of guided meal plans, shopping lists, and nutrition support. You'll find all of this, and more, in our signature Clean Eating Program.