Farro Beet Salad (Recipe)
ADD TO MY RECIPES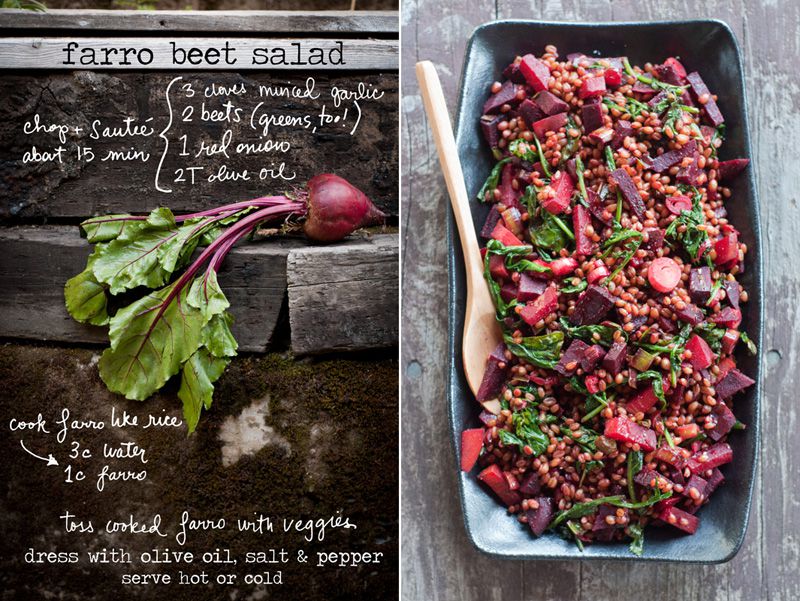 Farro, beets & greens! Farro is a hearty, chewy grain kind of like wheatberries. Instead of throwing those beet greens out, chop them finely and add them in - they are kind of like kale. Dress lightly with olive oil, salt and pepper (or any dressing, really) and eat warm or at room temperature. This dish is great for a picnic!
Ingredients
3 garlic cloves
2 beets (greens, too!)
1 red onion
2 tbsp olive oil
1 cup farro
3 cups water
Method
Chop and sauté garlic, beets, onion with olive oil.
Cook farro similar to rice (absorption method)
Toss cooked farro with veggies, dress with olive oil, salt & pepper. Serve hot or cold.
Do you have a passion for nutrition & natural healing?. Learn more about the Food Matters Nutrition Certification  Program here.
ENROLLMENT & BONUSES CLOSE IN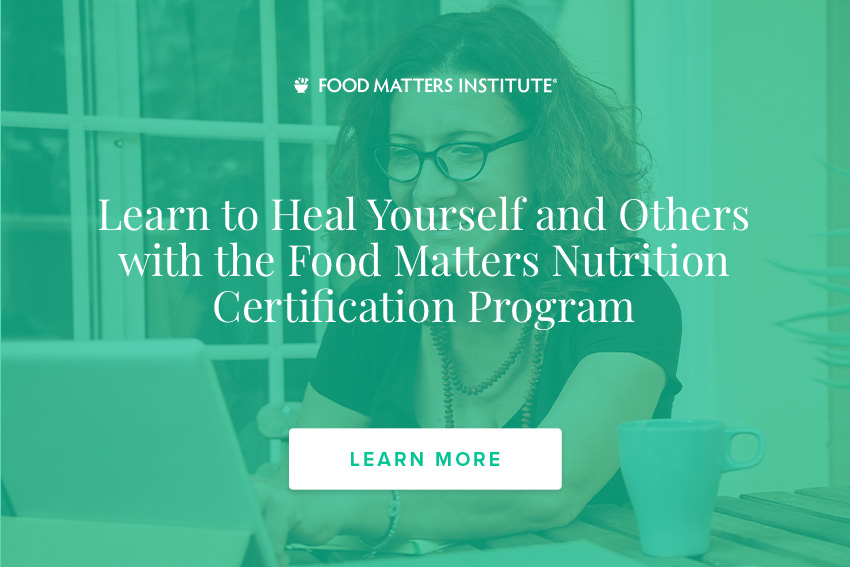 ---