Gluten-Free Quinoa Pancakes
ADD TO MY RECIPES
Ingredients
1 cup quinoa flour

1 cup quinoa flakes

1½ cups almond milk

2 eggs, lightly whisked

1 tsp LSA (flaxseeds, sunflower seeds and almonds)

1 banana, mashed

2 tbsp honey, plus extra to serve

Pinch of ground cinnamon

Butter or coconut oil, for frying

Fresh fruit, to serve
Method
Place the flour, quinoa flakes, milk, eggs, LSA, banana, honey and cinnamon in a bowl and mix well.

Melt the butter or coconut oil in a frying pan over medium heat. Pour in about ½ cup of batter and tilt the pan so the batter spreads to form a disc. Cook for 3 minutes, or until bubbles appear on the surface of the pancake. Turn and cook for a further 2 minutes, or until golden on the underside. Remove and place on a warm plate. Repeat with the remaining batter until you have eight pancakes in total. Once all your pancakes are cooked, serve them with your choice of fruit and a drizzle of honey.

Hungry for more recipes just like this one? Discover the best recipes fresh from the Food Matters Kitchen.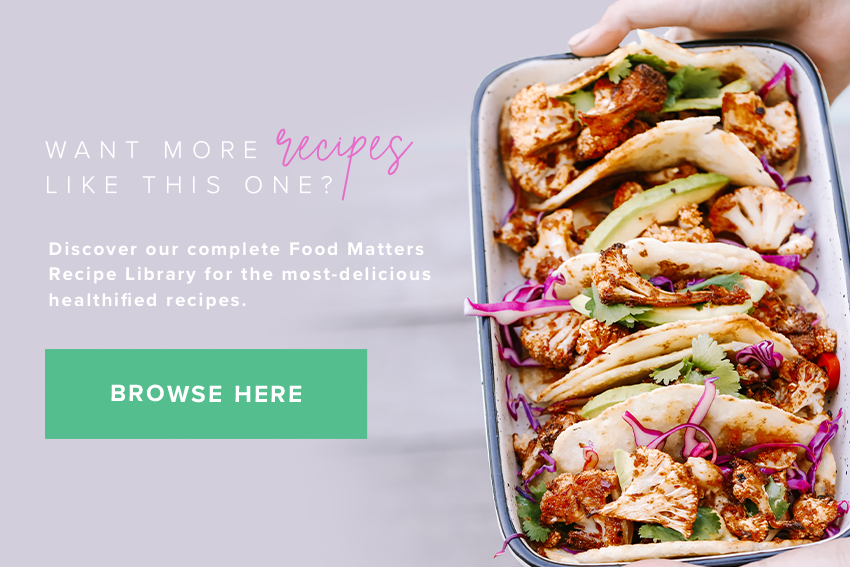 ---