Happy Tummy Crumble
ADD TO MY RECIPES
There are few things in life as delicious and comforting as the humble apple crumble! For anyone watching their sugar and gluten intake, like we are, then we have the recipe for you! Not only does it not have sugar or gluten, but your tummy is also going to love it.
Ingredients
3 organic green apples
2 organic figs
1 punnet of raspberries
2 organic plums
1/4 cup raw pecan nuts
1/4 cup raw almonds
1/2 cup almond meal
1/4 cup coconut flour
1 tsp stevia and monk fruit sweetener (or you could use raw honey or rice malt syrup as an alternative)
1 tsp raw honey or rice malt syrup
1 tsp cinnamon
1 pinch nutmeg
1 pinch salt
50 g cold butter or vegan butter replacement
Method
Heat oven to 180°C (350°F).
Peel apples and chop into cubes.
Slice figs into segments and cube plums.
Place chopped fruit into an oven-proof dish and scatter raspberries. Drizzle with a little honey or sweetener.
Place into oven for 20 minutes.
While the fruit bakes, place dry ingredients into a food processor (I leave the almonds and pecans out.) Add cold butter and sweetener and blitz until crumbly.
Crush or gently blitz pecans and almonds.
Once the fruit is lightly baked sprinkle the crumble mixture on top. Option to add a little honey or rice malt on top to help it caramelize.
Place in the oven for another 20-30 minutes until lightly golden.
Wait until it's cooled and serve with coconut yogurt. It's even better the next day completely cooled in the fridge.
Enjoy!
Get access to the entire Food Matters Film Library. Start watching here.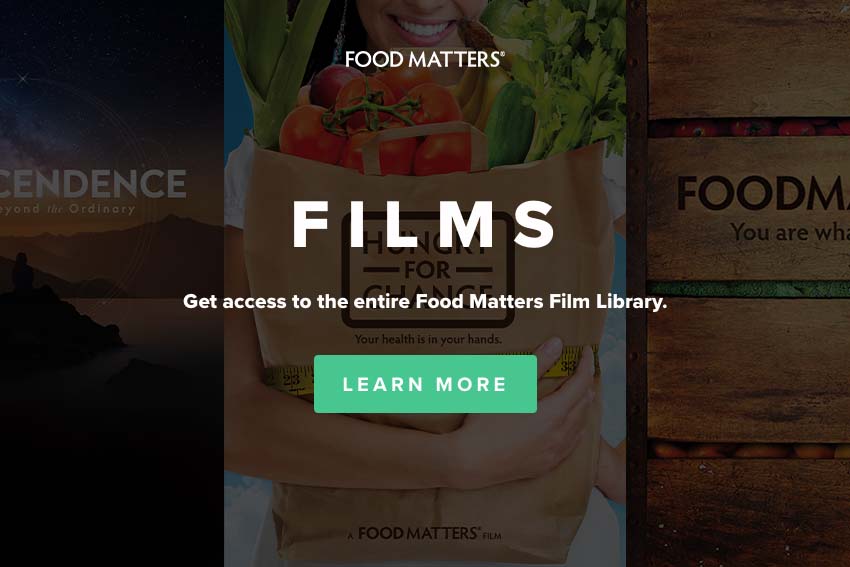 ---