Immunity-Boosting Strawberry Smoothie
ADD TO MY RECIPES
Smoothies and shakes are a great way to add incredible herbs and superfoods into your daily life. Conventional berries are high in pesticides, so use organic berries if you can. There are two main superfoods and tonic herbs in this drink. Baobab is often referred to as a longevity fruit. It is high in Vitamin C, iron, potassium and calcium. Astragalus is a Chinese herb that is well known for immunity boosting ability. The addition of kefir or kombucha is a very rich and diverse probiotic source.
Ingredients
1/2 cup plant-based milk of your choice
1/4 cup kefir or kombucha
A handful of frozen strawberry
1 tbs Lucuma powder
1 tsp baobab powder (longevity fruit, high in vitamin C. iron, potassium and calcium)
1/2 tsp astragalus (immunity-boosting, Qi herb)
Add sweetener of your choice if needed
Method
Blitz all the ingredients in a blender until smooth. Pour into a glass with an option of ice
Hungry for more recipes just like this one? Discover the best recipes fresh from the Food Matters Kitchen.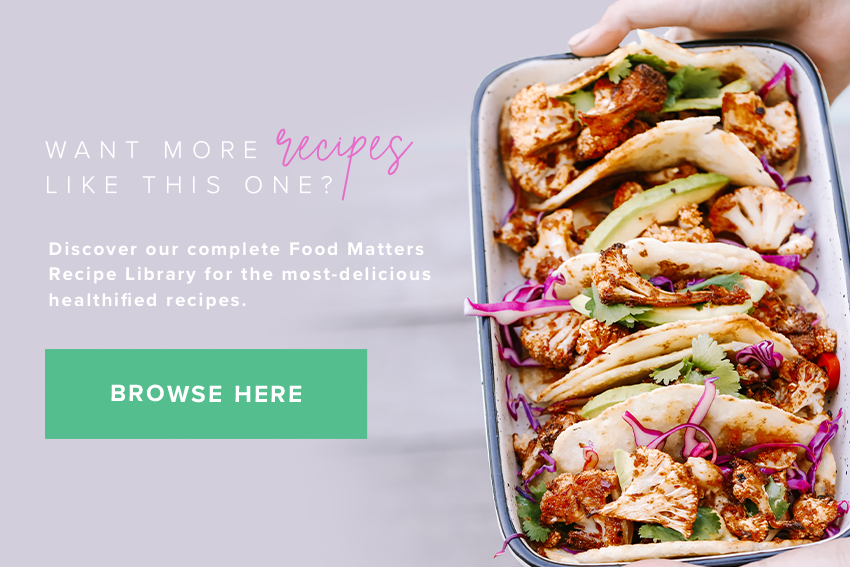 ---