Kale, Broccoli, Cucumber Salad
ADD TO MY RECIPES
This super green salad goes well with most meals but is also really good on its own. Simply add some leftover chicken, tuna or salmon for a nutritious lunch. This salad may help relieve relative estrogen excess, so add it to your regular diet if you suffer from fatigue, easy weight gain, sugar cravings, heavy periods or mood swings.
If you are making this recipe for just yourself, you'll have enough for at least two lunches, so add the avocado and dressing just before serving. This salad is best when chopped quite finely, like a tabouleh salad.
Kale, Broccoli, Cucumber Salad
Ingredients
1 small broccoli (just the very tops)
1 kale leaf, stem removed and finely sliced
1/2 Lebanese (short) cucumber, chopped
15 g (1/2 oz/ 1/2 cup) flat-leaf (Italian) parsley, chopped
8 cherry tomatoes, quartered
3 tbsp pomegranate seeds
1 tbsp sunflower seeds
1 tbsp tamari-roasted almonds, chopped
1 tbsp pepitas (pumpkin seeds)
1 tbsp currants
1 avocado, chopped
Squeeze of lemon juice
METHOD
Combine all of the ingredients in a bowl and mix together. Season with salt and pepper and top with plenty of the Green Herb dressing.
~~~~~~~
Green Herb Dressing
Makes about 130 g (4 1/2 oz/ 1 cup)
Ingredients
2 tbsp olive oil
2 tbsp macadamia oil
2 tsp caramelized red wine vinegar
2 tsp water
1 large handful of mint
1 large handful of flat-leaf (Italian) parsley
1 small garlic clove
Juice of 1/2 lemon
Method
Put all of the ingredients in your smoothie maker or blender, season with salt and pepper and blitz until smooth. If you do not use it all at once, it can be stored in the fridge but its green colour will not stay as bright.
---
If you haven't already, join our free global challenge at www.GetOffTheGluten.com to receive daily recipes & health tips, access to our private group for support and inspiration, plus before and after testing to track your progress in key areas of your life such as weight, sleep, bloating, skin-conditions, mental health and more!
JOIN THE GROUP CHALLENGE STARTS IN: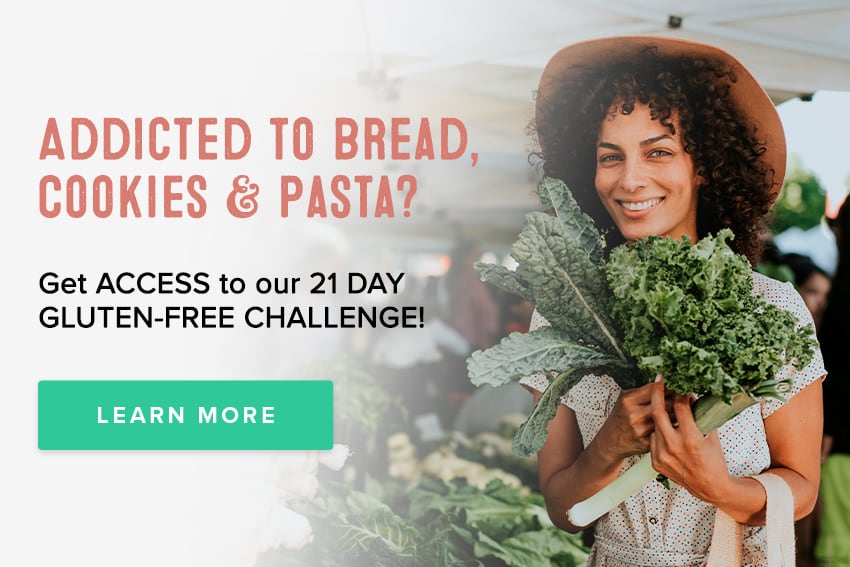 ---