Keto Green Smoothie (Vegan and Gluten-Free)
ADD TO MY RECIPES
The ketogenic diet, also known as the keto diet, promotes eating lots of fat while limiting carbohydrates. But can this diet also be vegan-friendly? The short answer is absolutely yes! The long answer is that it can be tough considering that keto excludes vegan staples like grains, legumes, and most fruit. This vega and keto-friendly green smoothie is a perfect example of how you can have the best of both worlds packed in a single cup. Made with healthful greens, antioxidant-rich matcha, and ketogenic fats, this smoothie is perfect for the vegan keto dieter.
Ingredients
2/3 cup fresh or frozen spinach
½ avocado pitted and roughly chopped
½ tsp matcha powdered green tea
1 tsp vanilla extract, sugar-free
1 tbsp MCT oil
½ cup coconut milk, unsweetened
2/3 cup water
Method
Add all ingredients to a blender, food processor, or bowl if using an immersion blender.
Blend on high speed until smooth and frothy.
Pour into a smoothie cup and serve immediately or store in the fridge for up to 4 hours.
TIPS
Green smoothies like this one are rich in phenols, compounds which tend to oxidize when exposed to air. However, the process of oxidation slows down when dietary fibers are dissolved during blending. Still, your green smoothie will oxidize if given enough time. To avoid ending up with a discolored and off-tasting smoothie, drink it within a couple of hours or even add a bit of lemon juice to it.
Discover how to eat your medicine to heal your gut, eliminate bloating, skin issues and hair loss as I share seven nutrition principles in this free masterclass. Running for a limited time only.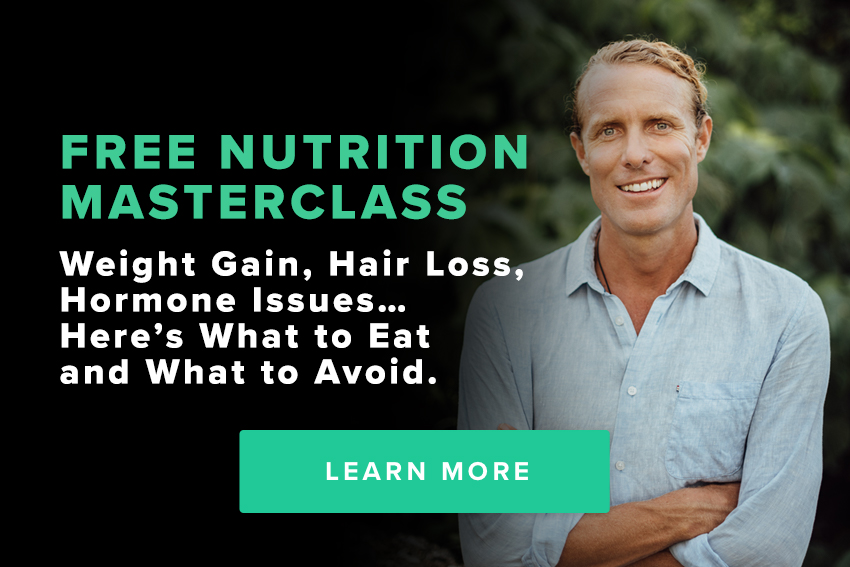 ---