Next Level Turmeric Milk
ADD TO MY RECIPES
This is the most souped up turmeric milk recipe you'll come across. It's not for the faint of heart or white of surfaces as it involves fresh turmeric. If you haven't used it before; it dyes everything yellow. So be very cautious about what you choose to use to make this, as it could ruin a lot of things, including your clothing.
When it comes to turmeric, fresh really is best. They've done the studies to prove it. Almond milk and coconut oil help improve the absorption of the turmeric as it is fat soluble. It's traditional in Ayurveda to take many of these medicinal spices with fats because of this. Turmeric has been used for centuries to help heal the digestive system. I've added marshmallow root powder, a gentle demulcent, to enhance that action. If however, you want to use turmeric milk for its anti-inflammatory actions on the joints it's important to combine it with black pepper because it increases the bioavailability of the curcumin it contains by almost 10 fold.
Serves: 1
Prep time: 20mins
Ingredients
30 g (1 oz) fresh turmeric (2 tsp ground, if fresh isn't available to you)
1 cup homemade almond milk
½ tsp black pepper powder
1 pinch cardamom powder
1 pinch cinnamon powder
1-2 tsp maple syrup
½ tsp marshmallow root powder
½ tsp coconut oil
Muslin cloth
Method
Grate approximately 30 g of fresh turmeric.
Place the grated turmeric inside your muslin cloth and squeeze out the juice. Alternatively you can put it through a masticating juicer.
Add the juice to the milk along with the maple syrup, marshmallow root, coconut oil and spices.
Place on the stove to heat and stir it all together as you do.
Drink a cup each day for full effect.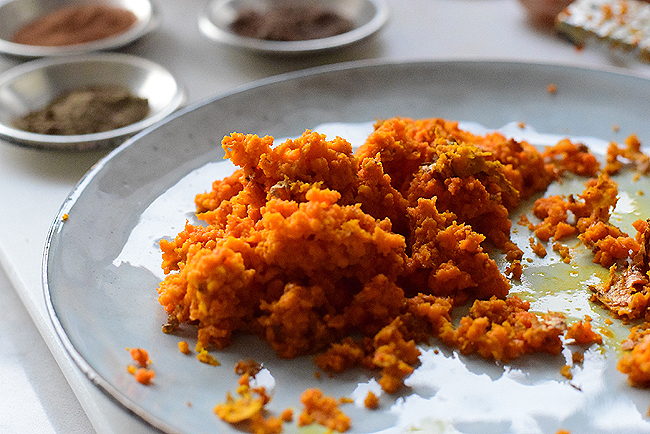 Do you have a passion for nutrition & natural healing?. Learn more about the Food Matters Nutrition Certification  Program here.
ENROLLMENT & BONUSES CLOSE IN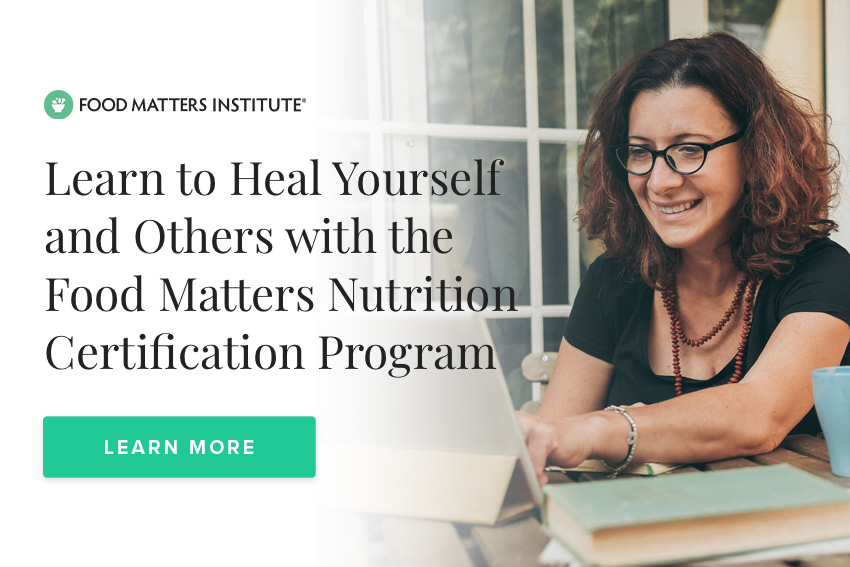 ---