Orange Grapefruit Lemon Juice & Smoothie
ADD TO MY RECIPES
A healthy blast of citrus goodness! Oranges, grapefruits & lemons are citrus fruits that all contain a good source of vitamin C, an antioxidant that protects cells from substances that damage the body.
ORANGE GRAPEFRUIT LEMON JUICE
4 oranges
1 grapefruit
1/2 lemon, peeled
Method
Peel oranges, grapefruit and lemon leaving on as much of the nutritious white pith as possible. The pith is full of bioflavonoids which benefit your gums, capillaries and blood vessels.
Slice or use your hands to prepare citruses into segments that fit your juicer. Juice and drink immediately.
Enjoy your health!
WANT A SMOOTHIE INSTEAD?
Prepare as suggested but blend all ingredients today instead of juicing.
Take the stress out of cooking with 21-days of guided meal plans, shopping lists, and nutrition support. You'll find all of this, and more, in our signature Clean Eating Program.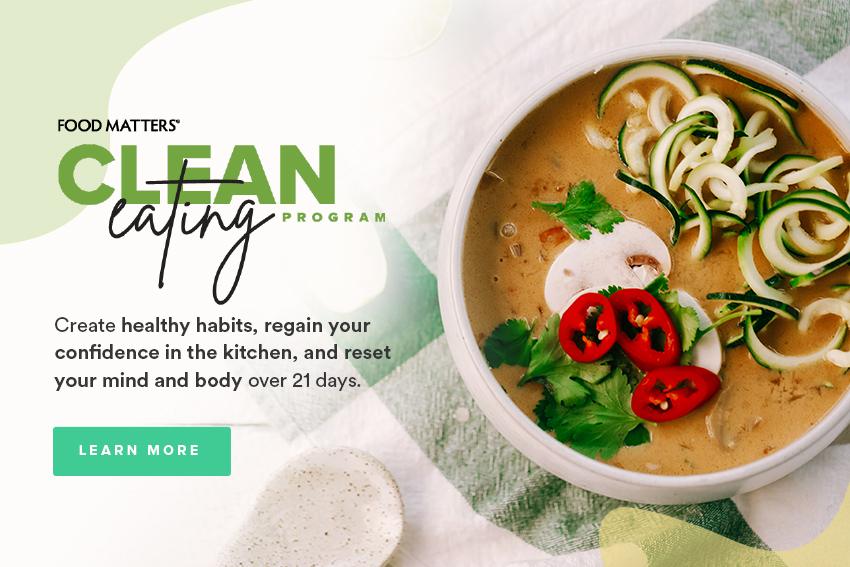 ---