Pea And Spinach Dahl (Slow Cooker Recipe)
ADD TO MY RECIPES
As the temperature begins to drop, so does your body temperature, which is when your body will begin craving those warming, comforting foods.

As you feel more cold, your body will naturally crave the warmth it gets from metabolizing foods. Rich, warming foods are perfect for this but to avoid the extra winter weight, it's important to avoid the over-processed carbohydrates and instead opt for the nourishing kind, such as the ones in this perfectly slow cooked Dahl.

Preparation Time: 5 minutes
Cooking Time: 10 hours on low
5 hours on high
Serves: 6
Ingredients
2 cups dried yellow split peas
45g ghee or butter
2 brown onions, diced finely
2 cloves garlic, crushed
3cm knob fresh ginger, grated
1 long chilli (green or red)
1 teaspoon cumin seeds
1 teaspoon mustard powder
1 teaspoon ground coriander
1 teaspoon ground turmeric
1 teaspoon garam masala
1/2 can diced tomatoes
3 cups vegetable stock
2 cups water
1/2 teaspoon granulated stevia, optional
2 cups baby spinach, silverbeet, or kale, deveined and roughly chopped
fresh coriander, to serve
Method
In the morning:
Rinse peas under cold water until water runs clear and drain well.
In a large frying pan melt butter or ghee. Add onion, garlic, ginger and chilli. Cook until onion is clear.
Add remaining spices and cook until mixture is fragrant. Place mixture into slow cooker with tinned tomatoes, stock, water, stevia and split peas.
Cover and cook on low for 10 hours or high for 5.

In the evening:
Before serving, stir chopped greens through warm dahl mixture until wilted.
Take the stress out of cooking with 21-days of guided meal plans, shopping lists, and nutrition support. You'll find all of this, and more, in our signature Clean Eating Program.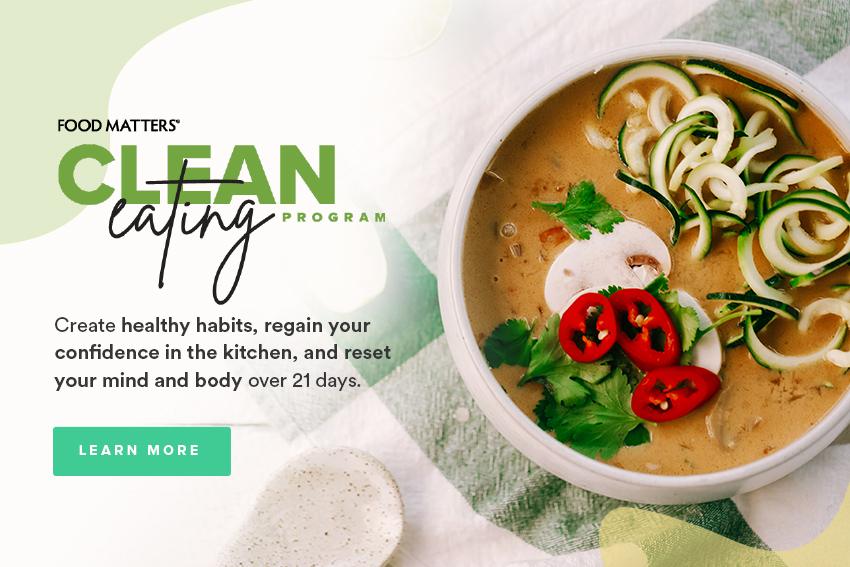 ---