Sushi Salad
ADD TO MY RECIPES
Who doesn't love sushi? We sure do!  But when it comes to eating, we prefer to stay grain-free and low carb where possible. Sushi salads are a great way to enjoy all the flavors of sushi but in a healthier and more veggie-packed way.
Ingredients
1/3 of a cauliflower
1 tsp extra virgin olive oil
2 cups of mixed kale and cabbage slaw
1/2 avocado, sliced thinly
Red cabbage, sliced
1 radish, finely sliced
1 grated carrot
1/2 cucumber sliced lengthways with a peeler
2 tsp pickled ginger
1 tsp sesame seeds
2 tbsp tamari sauce
2 sprigs of fresh coriander (cilantro)
Method
To make the cauliflower rice, blitz the cauliflower in a food processor. Cook in a pan with olive oil over medium heat until it is cooked through and gently starting to brown. Remove from the heat and allow to cool while preparing the other fresh ingredients.
Prepare all the fresh ingredients as above or to your liking.
Divide the ingredients between 2 bowls and construct by placing the cauliflower rice on one half of the bowl, with the kale/cabbage slaw on the other half.
Place each fresh ingredient in segments of the bowl, as seen in the photo or get creative, if you like.
Sprinkle with sesame seeds and tamari sauce to your liking and enjoy!
Take the stress out of cooking with 21-days of guided meal plans, shopping lists, and nutrition support. You'll find all of this, and more, in our signature Clean Eating Program.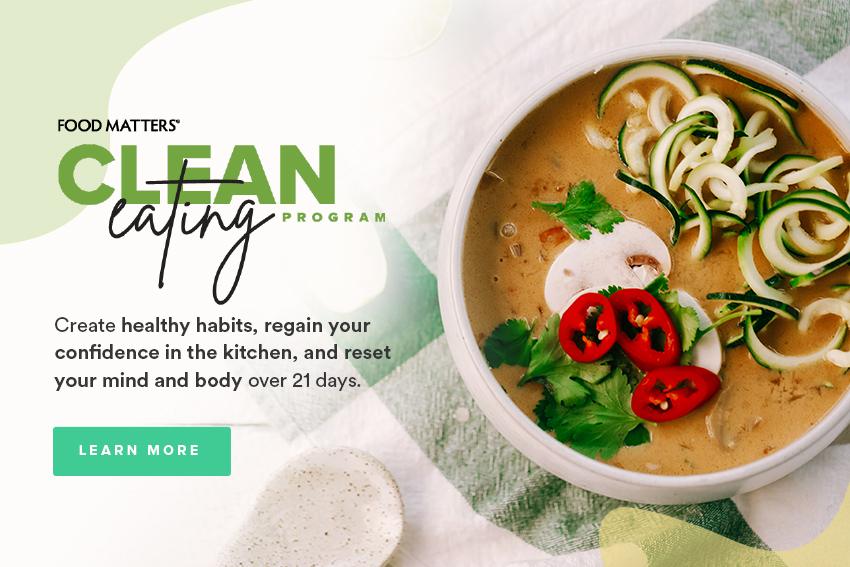 ---