Dairy-Free Tiramisu in a Jar
ADD TO MY RECIPES
These single-serve tiramisu jars are great for when you're entertaining as well as being the perfect snacks to have on hand. All of the elements can be made ahead of time (and in larger quantities if necessary), and then put together when it's time to serve.
Ingredients
3 tablespoons espresso, cold

4 tablespoons cacao powder, plus extra to sprinkle

Vegan chocolate or homemade chocolate, coarsely grated, to serve (optional)
SPONGE
100 g (1 cup) almond meal

125 g (1 cup) arrowroot or tapioca flour

3 tablespoons coconut sugar

1⁄4 teaspoon bicarbonate of soda

1 tablespoon apple cider vinegar

125 ml (1⁄2 cup) coconut milk

125 ml (1⁄2 cup) melted coconut oil

1 teaspoon vanilla bean paste or powder
COFFEE CREAM
200 g (11⁄4 cups) cashew nuts, soaked in

Water for 2 hours, drained

125 ml (1⁄2 cup) espresso, cold

3 tablespoons maple syrup, coconut nectar or monk fruit syrup

2 tablespoons coconut cream

2 teaspoons melted coconut oil
COCONUT CREAM
4 x 400 ml cans coconut cream, refrigerated upside-down overnight

2 tablespoons maple syrup, coconut nectar or monk fruit syrup

1 teaspoon vanilla bean paste or powder

Method
Preheat the oven to 180°C and line a 20 cm x 30 cm baking tin with baking paper.

To make the sponge, add the dry ingredients to a large bowl and mix well to combine. In a separate bowl, whisk the wet ingredients. Add the wet ingredients to the dry ingredients and mix everything well to form a batter.

Pour the batter into the prepared tin and bake for 15–20 minutes, or until light golden brown and a skewer inserted in the center comes out clean. Set aside to cool completely.

For the coffee cream, place all the ingredients in a food processor or high-speed blender and blitz until smooth. (You may need to stop and scrape down the side with a spatula a few times to ensure everything gets mixed well.) Refrigerate until needed.

For the coconut cream, remove the cans of coconut cream from the fridge, taking care not to shake the cans as you go. Scoop the solid set coconut cream from the cans into the bowl of a food processor or high-speed blender, being careful not to add any of the clear coconut liquid (keep this for using in smoothies, sauces and curries). Add the remaining ingredients and blitz until smooth and fluffy. (Be mindful not to over-blend here as you will lose the fluffiness.) Transfer to the fridge until needed.

When you are ready to eat, take four 375 ml (11⁄2 cup) capacity jars, clear ramekins or glasses and cut four circles out of the sponge to a size that matches the base of your vessels. Begin layering your tiramisu jars by placing a sponge circle in the bottom of each. Pour a few teaspoons of coffee over the sponge circles to soak slightly, then layer over half the coffee cream followed by half the coconut cream. Sprinkle with 1 tablespoon of cacao powder and repeat the layers, starting with four sponge circles and finishing with a final sprinkling of cacao powder and some grated chocolate, if desired.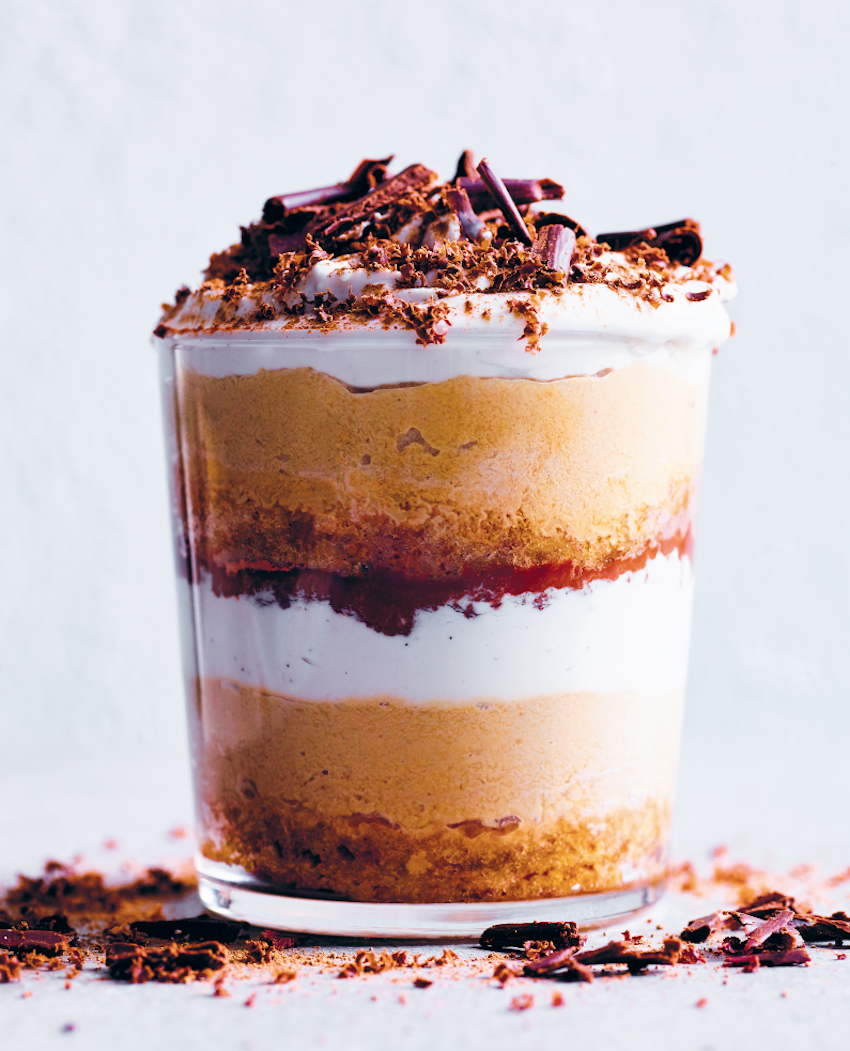 ---
If you haven't already, join our free global challenge at www.GetOffTheGluten.com to receive daily recipes & health tips, access to our private group for support and inspiration, plus before and after testing to track your progress in key areas of your life such as weight, sleep, bloating, skin-conditions, mental health and more!
JOIN THE GROUP CHALLENGE STARTS IN: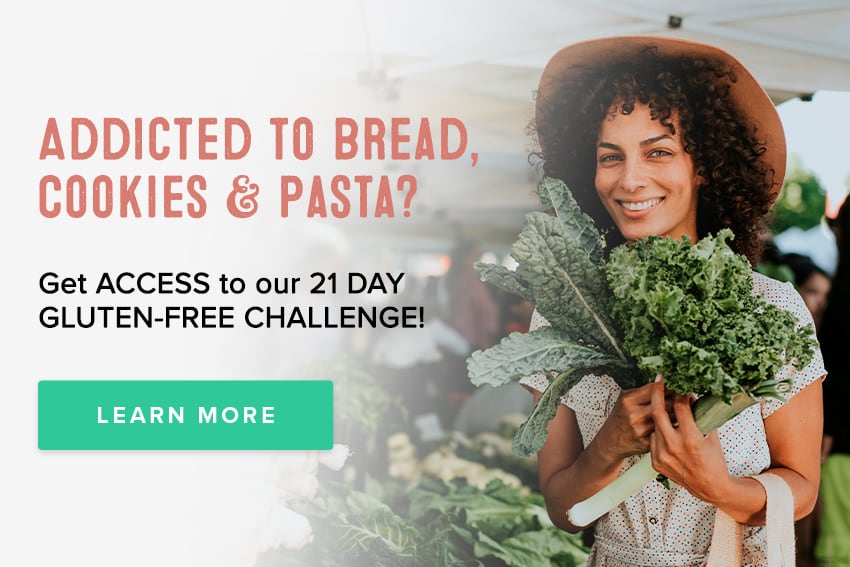 ---