Zucchini Spaghetti With Peaches And Pumpkin Seed Pesto (Recipe)
ADD TO MY RECIPES
As you have searched through the vast amount of recipes on Social Media you might have noticed the ever so pretty, Zoodles... Yes, they are a thing. A mix of zucchini and noodles, but not the type you buy from the shop! Get a little creative with your Spiralizer or just your little vegetable peeler and give this refreshing recipe a go!
Ingredients
For the pumpkin seed pesto:
1 tablespoon coconut oil, melted
1 cup (160 g) raw, unsalted pumpkin seeds (pepitas)
1/4 teaspoon sea salt
2 tablespoons olive oil
1 cup packed fresh basil leaves
2 tablespoons water
1 tablespoon freshly squeezed lemon juice
1/2 garlic clove, minced
For the zucchini spaghetti noodles (or, zoodles!):
2 small to medium zucchinis (about 1 1/2 pounds or 680 g)
2 ripe organic peaches (if not organic, peel skin), pitted and sliced
Fresh basil leaves, for garnish
Method
Preheat the oven to 375°F (190°C).
In a baking dish, combine melted coconut oil with pumpkin seeds and salt. Toast for 10 minutes, or until seeds are puffed up and golden. Let cool slightly.
In a food processor, grind pumpkin seeds until they're what Anya calls the size of small breadcrumbs. Then add olive oil, basil, water, lemon juice and garlic. Blend until mixture is like a smooth paste. If you want it a little thinner, add more oil or lemon juice.
To make the zucchini noodles, use a spiral slicer (this one we bought recently) to create about 5 cups of raw noodles from 2 zucchini.
Toss your zucchini noodles with about 5 tablespoons of the pesto (extra can be refrigerated for up to 3 days) in a large bowl. Add peach slices, and garnish with basil and small dollops of extra pesto, if desired. We also added salt and black pepper to taste.

Adapted from The Vibrant Table, a new cookbook written by Anya Kassoff of Golubka. It's always vegetarian, mostly vegan and sometimes raw (and I would add stunningly beautiful to flip through).

Looking for A New Healthy Snack? Try Out Zucchini Fries!
---
If you haven't already, join our free global challenge at www.GetOffTheGluten.com to receive daily recipes & health tips, access to our private group for support and inspiration, plus before and after testing to track your progress in key areas of your life such as weight, sleep, bloating, skin-conditions, mental health and more!
JOIN THE GROUP CHALLENGE STARTS IN: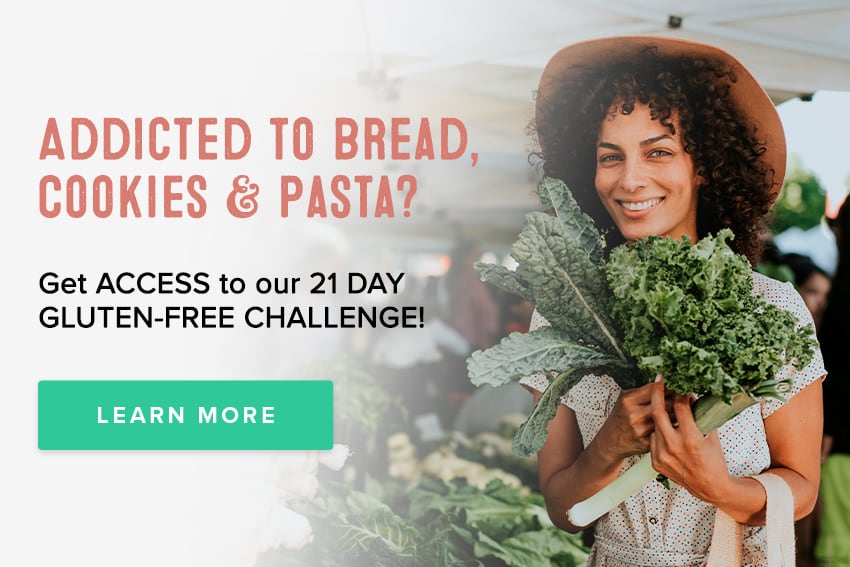 ---