3 Drool-Worthy Juice Recipes To Make At Home
ADD TO MY RECIPES
These three juice recipes are great for beginners, because the taste is more mild and palatable than the vegetable juice you may have tried in the past. Once you've become accustomed to the taste, try reducing the sweeter fruits, like apples, and focusing more on veggies and low-sugar fruits such as lemons and limes.

Cheers to your health!
---
ULTIMATE GREEN JUICE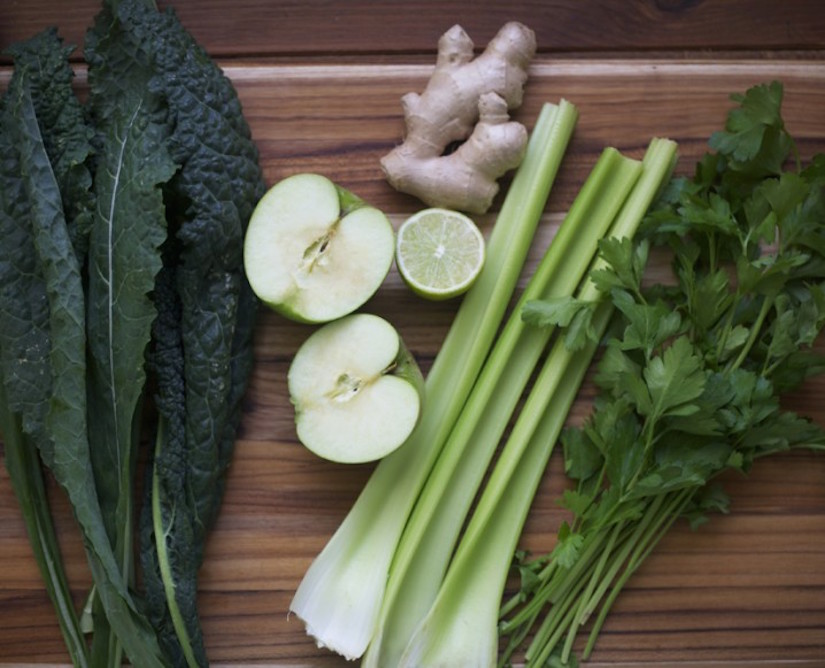 I drink this juice daily, and with good reason. The base is celery, which is a little known nutritional powerhouse. It's loaded with potassium, folic acid, magnesium, calcium, iron, phosphorus and essential amino acids. On top of all that, it's one of the most alkalinizing things you can put in your body. To the celery, I add kale, green apple, parsley, lime, lemon and ginger, creating an extremely potent, detoxifying cocktail.
1 bunch celery
4-5 kale leaves (preferably lacinato)
1 green apple
one big handful of flat leaf parsley leaves
1 lime
1 lemon
1 inch of fresh ginger
---
BEET, APPLE AND BLACKBERRY JUICE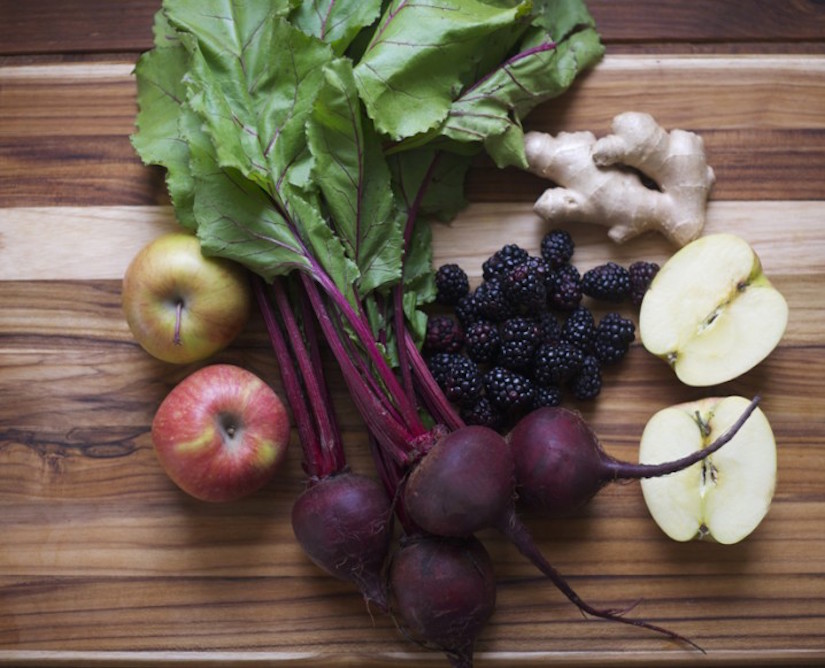 Beet juice is a powerful cleanser of the blood, and highly nutritious. It's full of folate, manganese potassium, iron and Vitamin C. To the beets, I add apples, blackberries and ginger, creating a deep red and delicious elixir.
3 small beets
2-3 apples
8 oz. blackberries
1/2 inch fresh ginger
---
CARROT, GOLDEN BEET AND ORANGE JUICE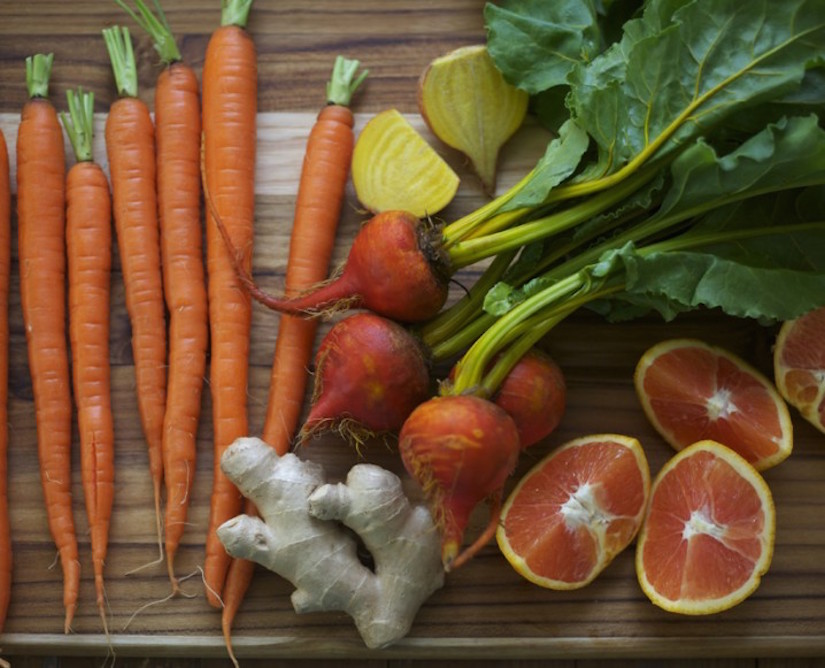 Carrot juice is full of vitamins E and B, beta carotene and various minerals. Oranges are bursting with vitamin C, which is oh-so important in these winter months. Golden beets are rich in potassium and calcium, two vital minerals.
4 carrots
2 golden beets
3 cara cara navels
1/2 inch of fresh ginger
Take the stress out of cooking with 21-days of guided meal plans, shopping lists, and nutrition support. You'll find all of this, and more, in our signature Clean Eating Program.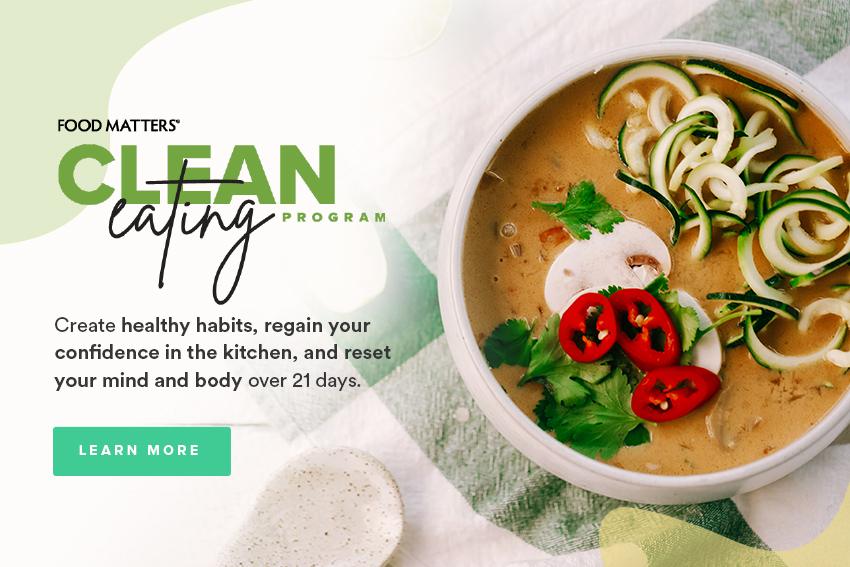 ---