3 Easy, Healthy, Sauces & Spreads (With Vegan Options)
ADD TO MY RECIPES
A standout sauce or spread is the easiest way to spice up your weeknight rotation. Paired with roasted veggies or drizzled over a quick baked fish, these simple recipes transform your healthy staples into company-worthy meals – all with just the buzz of a blender! Plus, using your own fresh ingredients means you'll avoid the added sugars and preservatives lurking in store-bought sauces.
Pro tip: Avoid using extra virgin olive oil when making any sauce or dressing in the blender, as it tends to become bitter when agitated. Swap in regular olive oil for a neutral flavor.
Double Tomato Pesto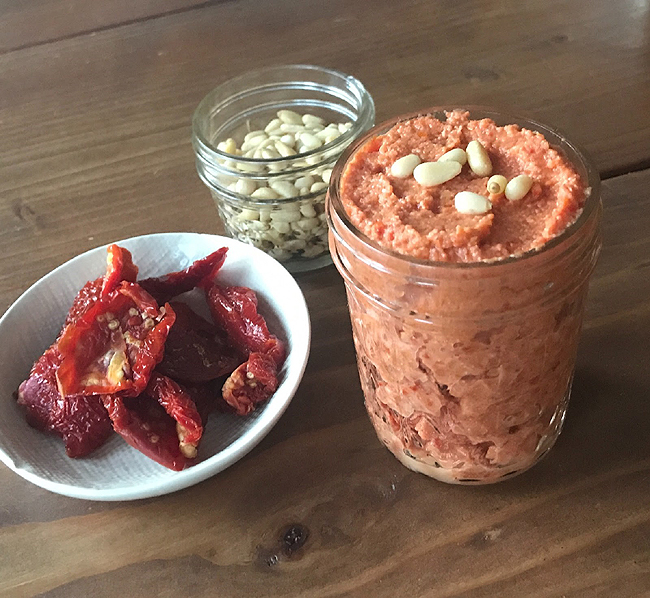 Roasted tomatoes form the base of this healthy pesto – it's oil-free! This sauce is beautiful served with cheese and crackers, tossed with zoodles, or used to dress up any firm-fleshed fish.
Yield: 1.5 cups
Preparation time: 30 minutes
Ingredients
2 lb plum tomatoes, halved lengthwise and seeds removed
2 cloves garlic, peeled
1 oz sun-dried tomatoes
1/4 cup pine nuts
1/4 cup grated Parmigiano-Reggiano (or 1/4 cup nutritional yeast)
1 tbsp tarragon, finely chopped
1 tbsp chives, finely chopped
1/4 tsp kosher salt
1/8 tsp black pepper
Method
Preheat oven to 450°F (230°C). Use a fork to poke holes in the skin of each tomato half and arrange the tomatoes, cut side up, on top of a baking sheet lined with parchment paper. Sprinkle with sea salt and roast for 25 minutes. If the tomatoes look or smell as if they are going to burn, reduce the heat to 300°F for the last 5-10 minutes. Let cool.
Combine roasted tomatoes and remaining ingredients in the bowl of a blender. Blend on high until smooth.
~~~~~~~


Lemon Thyme Yogurt Sauce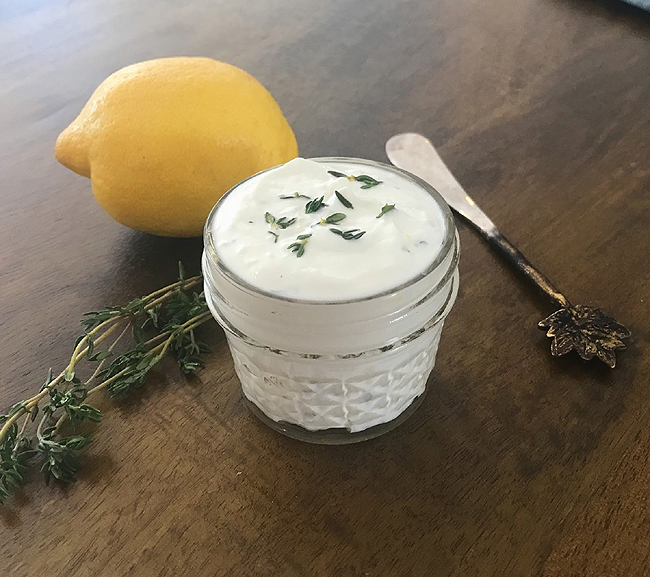 This bright, lemony sauce is excellent paired with roasted carrots or as part of a Mediterranean meze platter.
Yield: 1 cup
Preparation time: 5 minutes
Ingredients
1 cup plain Greek yogurt (or dairy-free plain yogurt)
One garlic clove, minced
1 tsp lemon zest
1 tbsp lemon juice
1 tbsp olive oil
1 tsp fresh thyme, chopped
1/2 tsp kosher salt
Method
Mix all ingredients in a bowl and stir to combine. Let sit at least 15 minutes to allow flavors to meld. It's that easy!
~~~~~~~


Fava Bean Purée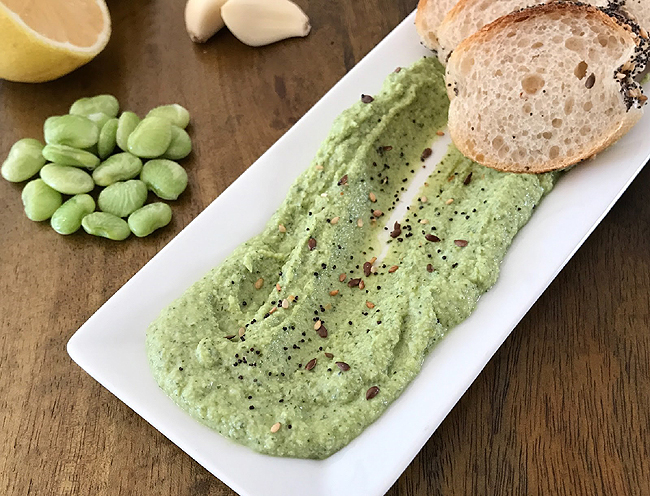 This vibrant green spread is a great alternative to hummus, plus it's super versatile – if you can't find fava beans, edamame or asparagus are just as tasty. Serve with crudité or on pita toasts!
Yield: 1.5 cups
Preparation time: 10 minutes
Ingredients
1 1/2 cups peeled fava beans, fresh or frozen
1 cup roughly chopped basil
2 garlic cloves
2 tbsp lemon juice
Zest of 1/2 lemon (about 1/2 tsp)
1/4 cup olive oil
1/4 cup Parmesan (or 1/4 cup nutritional yeast)
1/2 teaspoon kosher salt
1/8 teaspoon black pepper
Method
Bring a pot of salted water to a rolling boil. Cook fava beans 3-4 minutes until just tender and vibrant green. Drain, reserving 1/2 cup cooking water, and let cool.
In a blender or food processor, combine fava beans, reserved cooking water, and remaining ingredients. Blend until smooth and adjust salt to taste.
Do you have a passion for nutrition & natural healing?. Learn more about the Food Matters Nutrition Certification  Program here.
ENROLLMENT & BONUSES CLOSE IN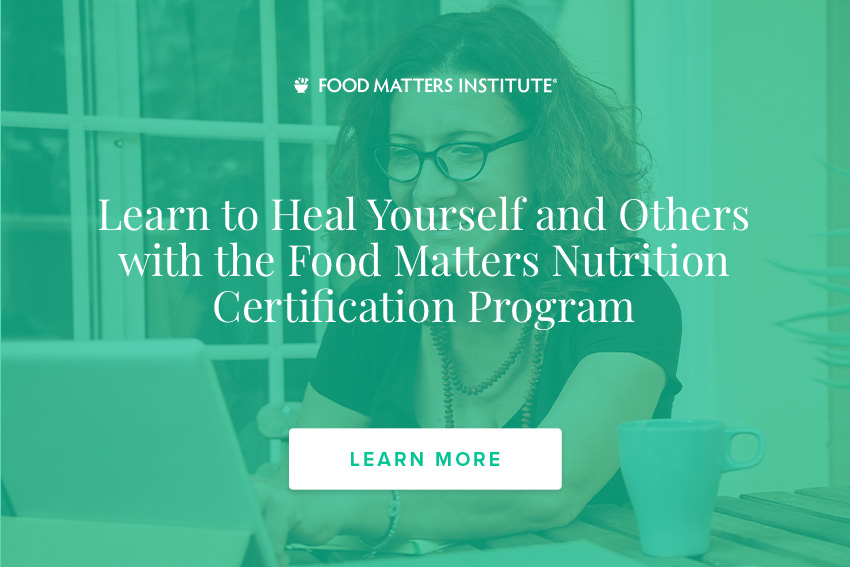 ---