3 Gut Nourishing Recipes (Plus Giveaway!)
ADD TO MY RECIPES
Who doesn't love recipes that can help to heal and nourish your body? Here are 3 of our favorite gut-nourishing recipes from the Food Matters Gut Matters Book, plus learn some fun facts about the ingredients!
ALOE VERA & PINEAPPLE JUICE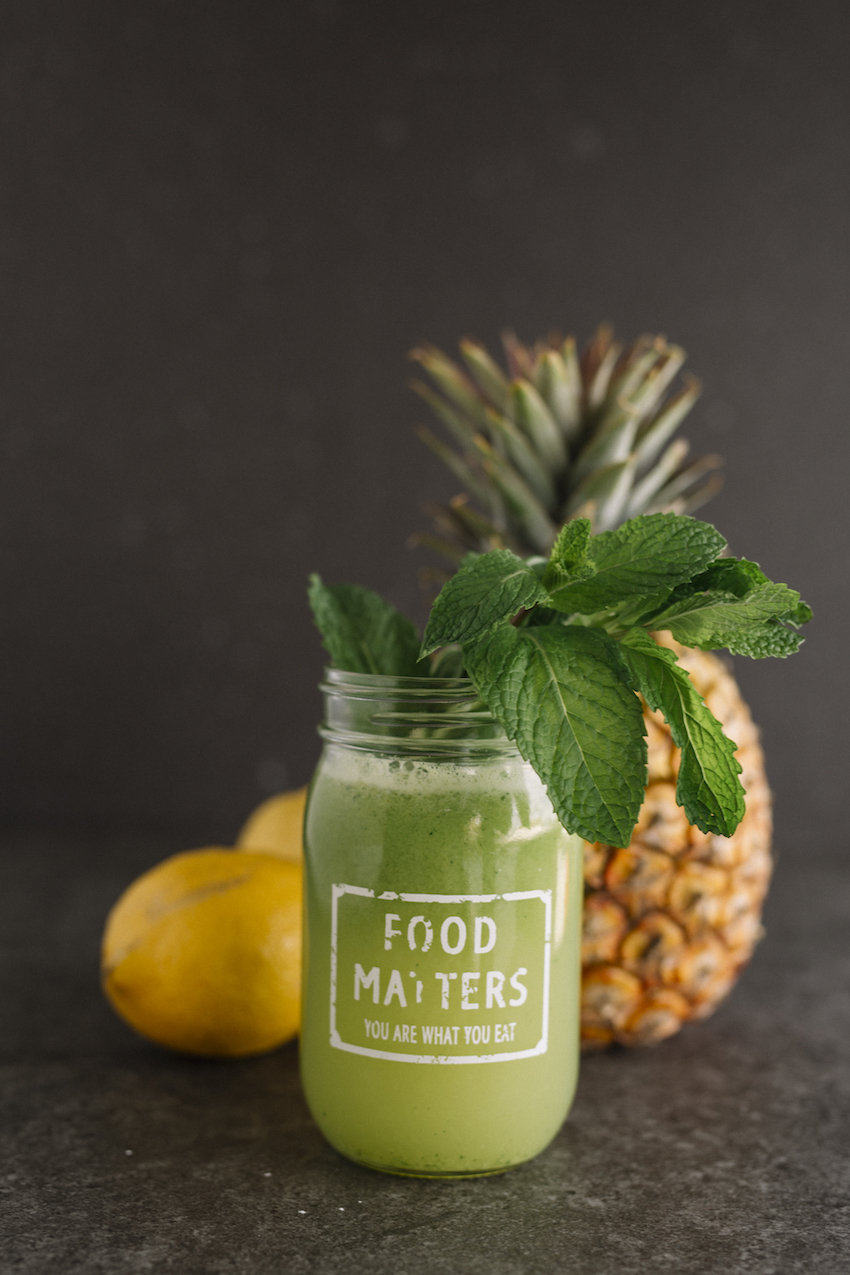 Aloe Vera has long been regarded for its ability to 'heal and seal' the gut. Pineapple is a
source of bromelain, an enzyme believed to aid digestion. The taste of Aloe is more subtle than you think and balances nicely with the vibrant produce in this recipe.
Ingredients
½ cup fresh pineapple
1 small knob ginger
1 small Lebanese cucumber
1 small handful of mint
¼ cup pure aloe vera juice
Method
Juice the pineapple, ginger, cucumber and mint.
Stir through the aloe vera juice and serve.
PAPAYA AND PINEAPPLE "GRANOLA" PARFAIT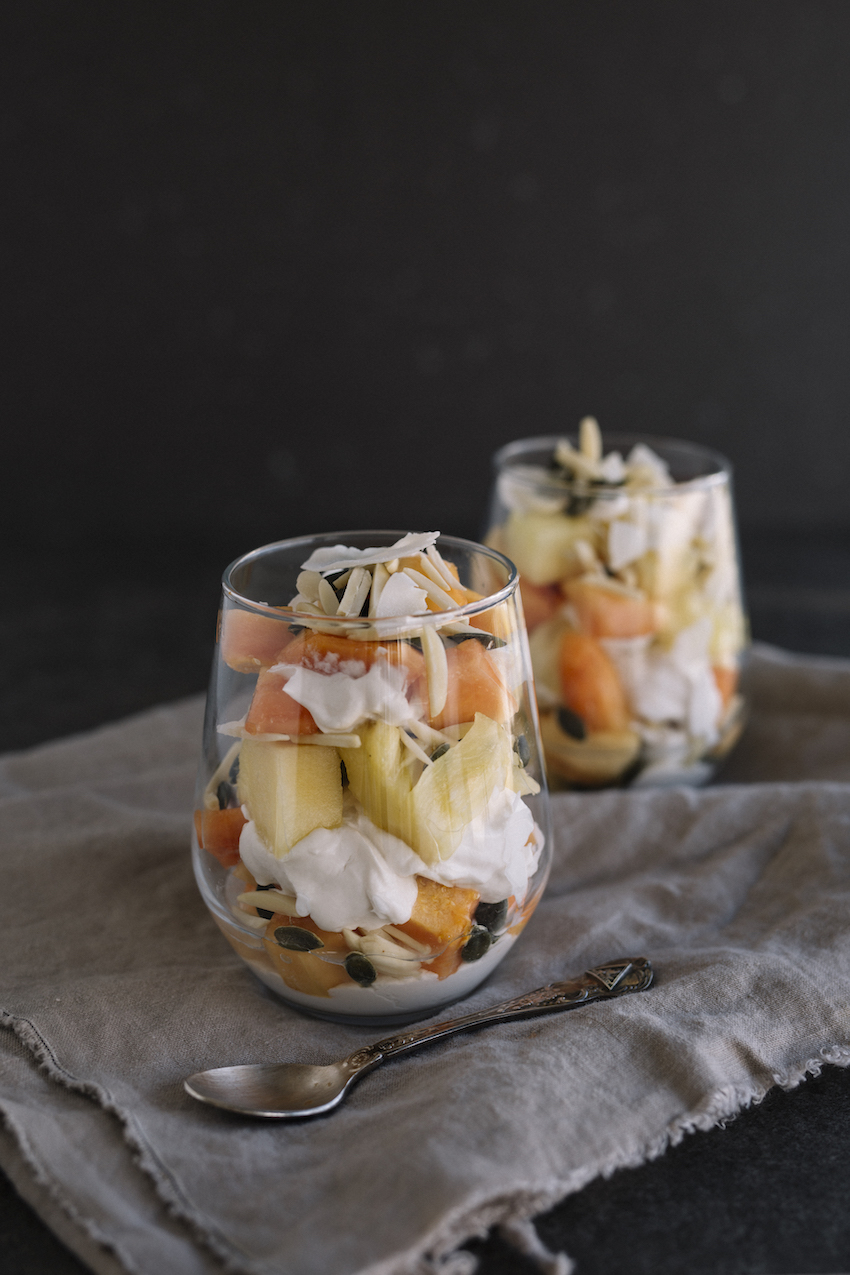 Pineapple and papaya have been renowned for their digestive enzymes. If you marinate meat with these fruits, you'll notice their tenderizing properties, which is due to their strong enzyme action!
Pineapple & Papaya are low in FODMAPS, which is helpful for people with Irritable Bowel Syndrome.
Ingredients
1 slice fresh pineapple, chopped
¼ cup papaya (paw paw), chopped
1 lime juiced
2 tsp pepitas
2 tsp slivered almonds
2 tsp shredded coconut
¼ cup plain coconut yogurt
Optional: Mint leaves, to serve
Method
Place pineapple and papaya into a serving bowl and coat thoroughly with the lime juice.
In a shallow frypan, lightly toast the pepitas, almonds and coconut until the pepitas are popping or the nuts are lightly browned.
Using a tall glass or parfait glass, layer the fruit, yogurt and 'granola' nut/coconut mix. Reserve a little of the granola to sprinkle on top.
Garnish with fresh mint if desired.
CREAMY POTATO SALAD with COCONUT DRESSING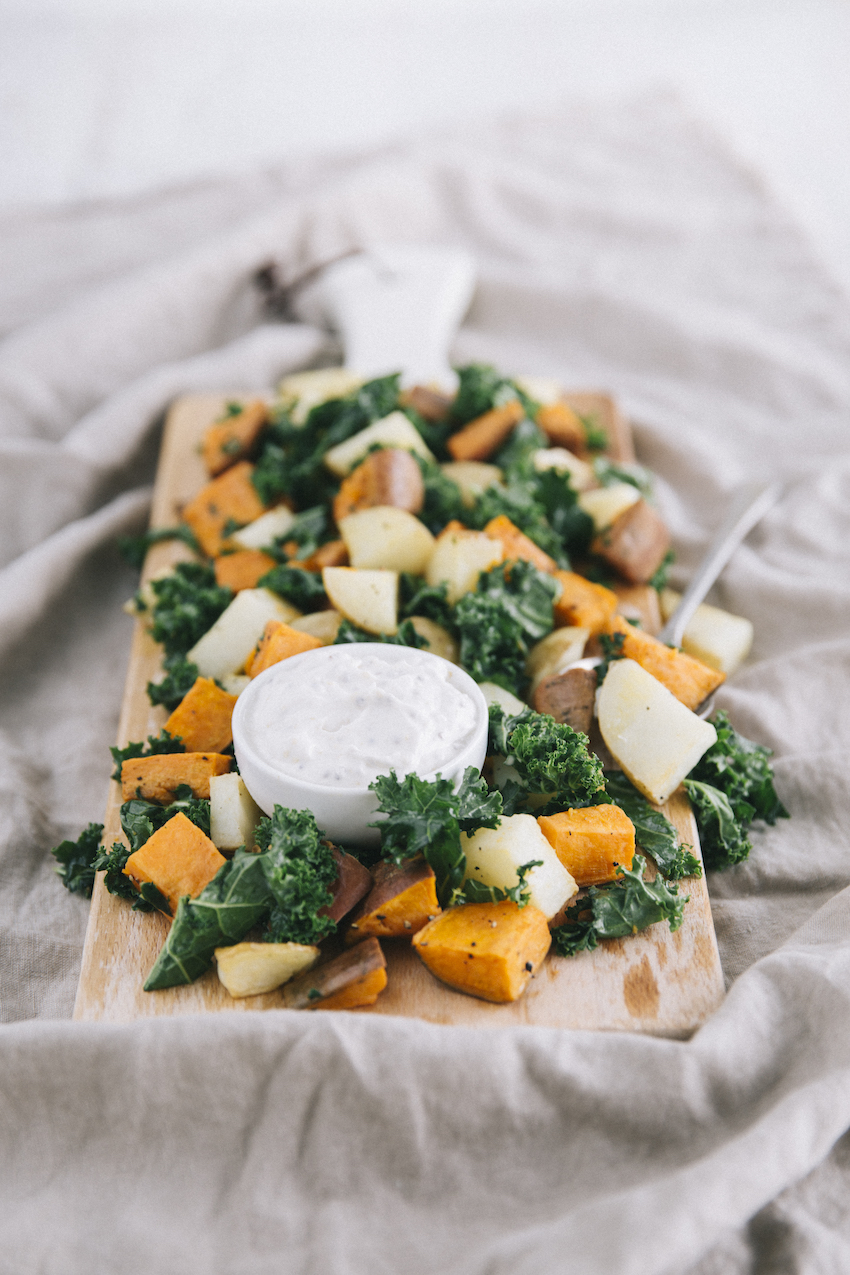 Did you know cooked and cooled potato is very high in resistant starch? Experts believe that an increased intake of it may help to protect against bowel cancer.
Ingredients
2 white potatoes, washed with skin
1 small sweet potato, washed with skin
1 cup plain unsweetened coconut yogurt
1 juiced lemon
1 tsp dried mustard seeds
1 garlic clove, minced
2 tsp honey or maple syrup
½ bunch kale, finely shredded
Method
Preheat oven to 360°F (180°C).
Line or grease baking tray.
Cut potatoes and sweet potato into small cubes. Place onto baking tray and cook in the oven for 20 minutes, or until the potato is soft and cooked but not burned.
In a bowl whisk together the yogurt, lemon, mustard, garlic, honey/maple, and a little salt and pepper.
Allow potato and sweet potatoes to cool.
Combine cooled potatoes, dressing, and shredded kale together just before serving.
Discover how to eat your medicine to heal your gut, eliminate bloating, skin issues and hair loss as I share seven nutrition principles in this free masterclass. Running for a limited time only.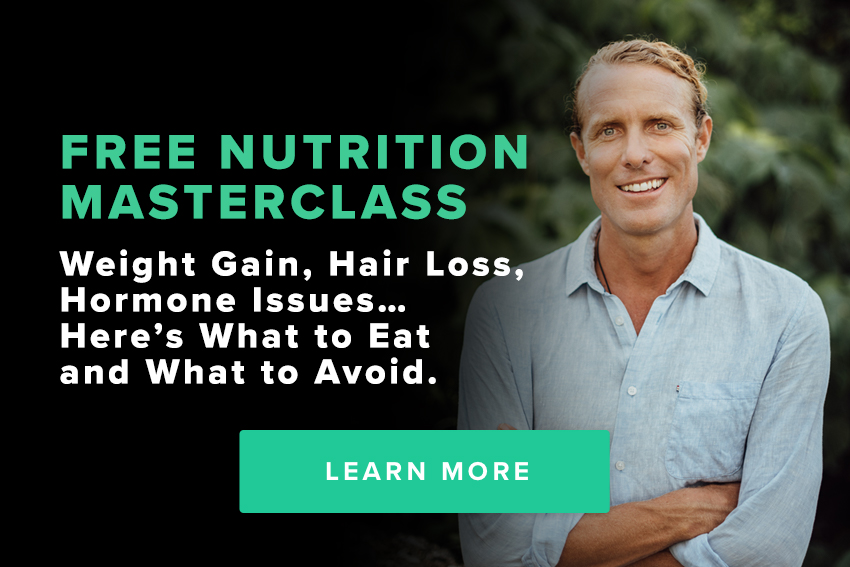 ---