3 Raw Chocolate Bark Recipes For The Holidays!
ADD TO MY RECIPES
We love any excuse to put together our favorite raw chocolate recipe (our most popular!), but we think the holidays are an extra-good time to whip this one up! Surprise  those surprise holiday guests with this super simple, yet a whole-lot-of delicious raw chocolate recipe!
The best part is you can be creative as you like with the ingredients you already have!
We'd love to see your creations over the holidays using the hashtag #FMkitchen
Happy Healthy Holidays!
RAW CHOCOLATE INGREDIENTS
METHOD
In a mixing bowl, add cacao, maple syrup, melted coconut oil, vanilla and nut butter. Whisk together until combined well.
Pour chocolate mixture into a lined tray or container (freezer safe) and top with your toppings of choice (see below).
Place in the freezer for 30 minutes or until set.
Remove from freezer and cut or break up bark into pieces to enjoy.
CHOC-ORANGE
Orange slices
Chia seeds
Pepitas
Coconut flakes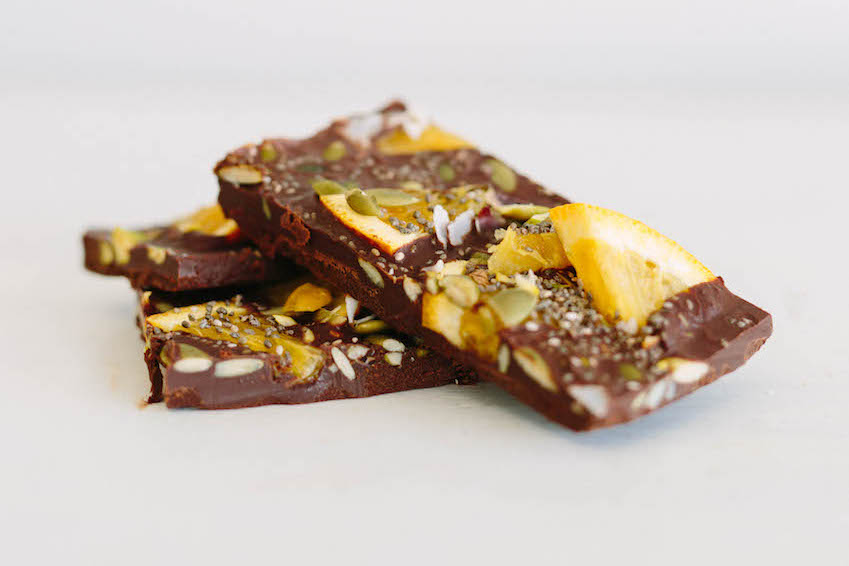 CHOC- BERRILICIOUS
Raspberries
Blueberries
Chia Seeds
Coconut flakes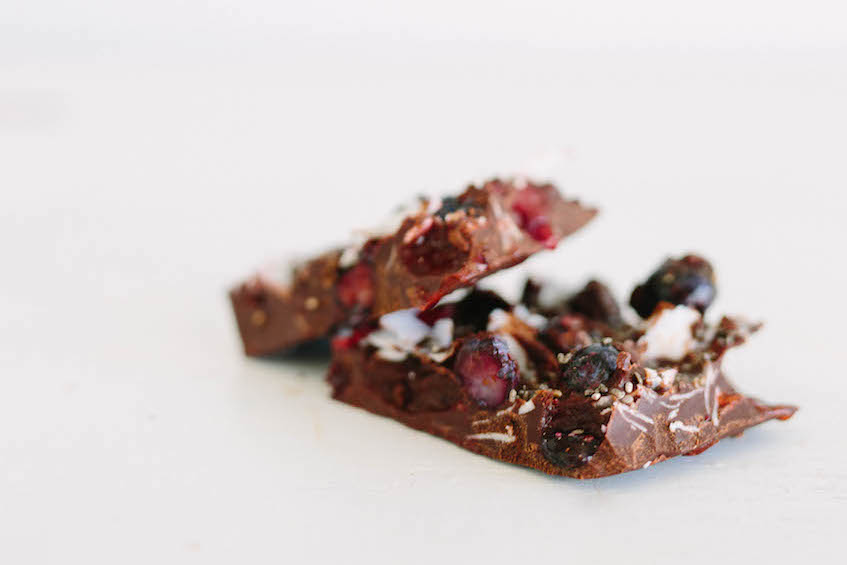 CHERRY & PISTACHIOS
Sour cherries (we used dried but you could use fresh, especially at Christmas time!)
Pistachios, shelled
Shredded coconut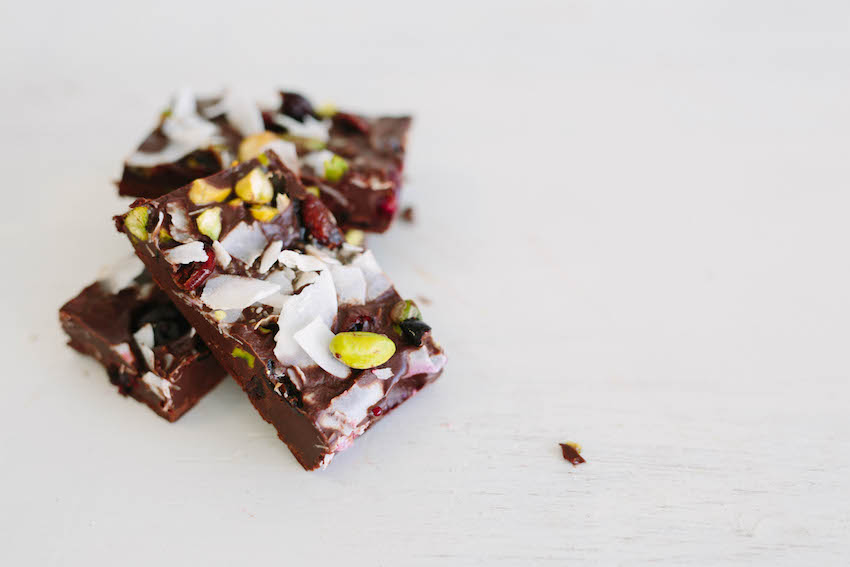 Extra options: you can mix up your chocolate to include whatever ingredients you have on hand. We love things like goji berries, shredded coconut, nuts, seeds, chia seeds. The choice is yours!
Do you have a passion for nutrition & natural healing?. Learn more about the Food Matters Nutrition Certification  Program here.
ENROLLMENT & BONUSES CLOSE IN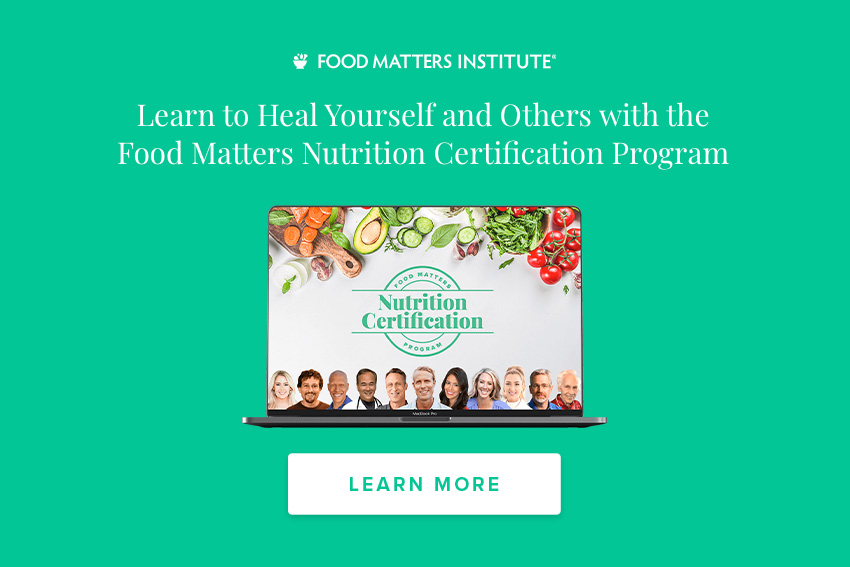 ---