3 Simple & Healthy 4th Of July Recipes
ADD TO MY RECIPES
Most of you are probably getting set for Independence Day celebrations! You can still have a ton of delicious fun with these simple and healthy dessert recipes this 4th of July!

Below are 3 of our Food Matters team favorites :)
Berry Parfait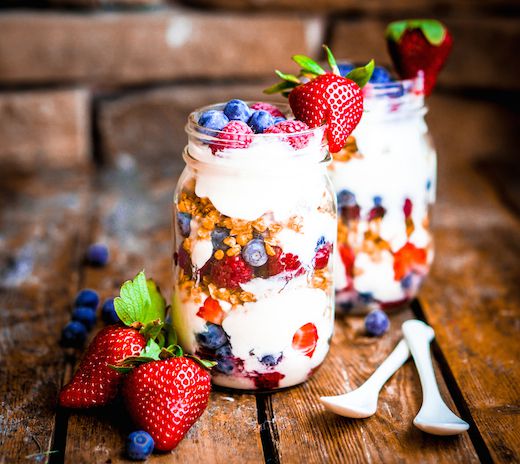 Ingredients:
- 1/2 cup raspberries or strawberries
- 1/2 cup blueberries
- 1 cup organic yoghurt or coconut yoghurt

Method:
Using two glass jars or bowls, layer the berries and yoghurt by adding berries to the bottom, 1/4 cup of yogurt, more berries and top with another 1/4 cup of yoghurt. Top with a few more berries.

Optional:
Layer optional ingredients to the parfait such as shredded coconut, cacao nibs or crunchy granola.
Wild Berry Smoothie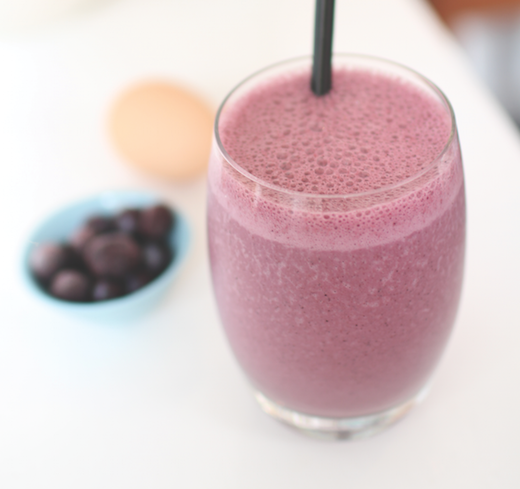 Ingredients:
- 2 tbsp Superfood Protein blend
- 1/2 cup kefir
- 2 cups milk of choice (almond, coconut, hemp or organic dairy)
- 1/2 cup raspberries
- 1/2 cup blueberries

Method:
Blend all ingredients until smooth
Blueberry Muffins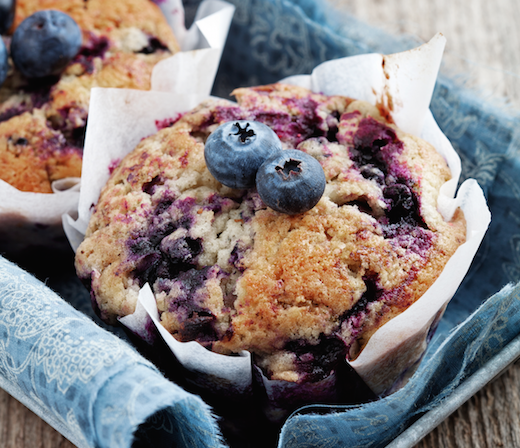 Ingredients:
- 2 1/2 cups almond meal
- 1 tbsp coconut flour
- 1/4 tsp salt
- 1/2 tsp baking soda
- 1 tsp vanilla
- 1 tsp cinnamon
- 2 tbsp honey
- 1/4 cup melted coconut oil
- 2 eggs
- 1 cup fresh or frozen blueberries

Method:
Preheat oven to 350. Line a 12 count muffin tin. In a mixing bowl dry ingredients (almond flour, coconut flour, salt, cinnamon and baking soda) and stir to combine. Pour in coconut oil, eggs, honey and vanilla; mix well. Fold in blueberries. Distribute into muffin tin. Bake for 20-25 minutes. Allow to cool and enjoy!
Discover how to lose excess fat from your belly, face & thighs in less than 7 days with this simple ancient practice. Watch the Detox Masterclass here. Playing for a limited time!