6 Recipe Ideas To Use Up Old Veggies
ADD TO MY RECIPES
From time to time we all have them hiding in the refrigerator. That lonely zucchini, or forgotten cauliflower head. But don't toss them just yet. We've got 6 ways to use up old vegetables to help you reduce your food waste and bring those vegetables back to life!
1. Veggie Tagine

The rich, bold flavors and nourishing spices of Morrocan-style tagines hide any sign of vegetables that have seen better days! Use up whatever you have in the fridge for a delicious meal the whole family will love.

Try this recipe.
2. Veggie Slice

A veggie slice is such a simple recipe to create and you can use practically any vegetable that's looking a little worse for wear. It's a perfect dish to have on hand for rushed mornings or busy weeknights.

Try this recipe.
3. Gluten Free Pizza

You can't really go wrong with using up veggies for pizza. Using cauliflower as a base, our recipe makes a nourishing, lower carbohydrate alternative to regular pizza, without the nasties! Top with all your other vegetables to turn a sad bunch of veggies into a delicious meal to share.

Try this recipe.
4. Gado Gado

Gado Gado is traditionally made from a peanut sauce and well known as a comforting Indonesian salad. This recipe is a great alternative to using peanuts and consists of nothing but fresh, flavorsome ingredients! Chop up whatever you can find, because this sauce makes anything taste great!
5. Soup

A wholesome, comforting soup full of vegetables makes a great, nutrient-rich meal. They're simple to make and when you blend the veggies, no-one will know what they looked like before! Plus you can easily adapt any vegetable recipe to suit what you have.

Try this recipe.
6. Smoothies and Juices

If your vegetables aren't holding their shape, there's nothing better than blending them up! Make a green juice by adding them to other fresh ingredients or mix into your favorite smoothie blend. They'll still have nutrient value, despite looking a little rough, and by not cooking them, you're keeping more of those nutrients still intact!

Try this recipe.


Please note: Check for signs of mold or sliminess beforehand and toss if they're no longer edible! Minimising food wastage is important, but it's also important to protect yourself from food poisoning!

Are you looking for the ultimate crash course in nutrition? Discover the free online masterclass and tune in today.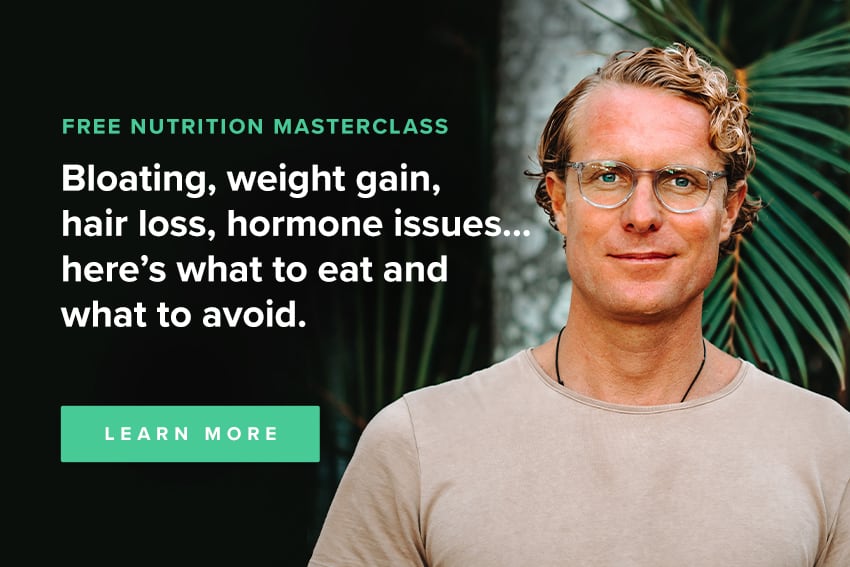 ---