Anti-Inflammatory Curried Cauliflower Bites
ADD TO MY RECIPES
Great for lunchboxes, snacks, and the party table. They're full of ingredients that have anti-cancer and anti-inflammatory properties. Plus they're super tasty. Enjoy!
Ingredients
1 head cauliflower, cut into florets
1/2 tsp sea salt
1 cup almond meal
2 eggs
2 tbsp tapioca
handful of cilantro
2 tbsp organic natural yogurt
1 garlic clove, crushed
1 1/2 tsp curry powder
1 tsp ground cumin
1 tsp turmeric
SAUCE
1 small cucumber, diced finely
1/4 cup organic natural yogurt
1 garlic clove, crushed
juice of 1 lemon
Method
Place the cauliflower into a food processor and pulse until cauliflower is ground up.
Add almond meal, eggs, tapioca flour, yogurt, spices, cilantro, garlic and 1/4 tsp salt. Pulse in the food processor until combined. Cover the bowl and transfer to the refrigerator to chill for 3 hours.
Preheat oven to 400°F (180°C) and line a baking tray with parchment paper.
Scoop 2 tablespoons of the cauliflower mixture into the palm of your hand. Form into a patty 3 inches in diameter and 3/4 inch thick. Continue to make patties with the remaining mixture.
Place cauliflower patties on to lined baking tray and place in the oven for 25-30 minutes or until patties are golden brown.
Mix together sauce ingredients to serve with your cauliflower bites.
Discover how to lose excess fat from your belly, face & thighs in less than 7 days with this simple ancient practice. Watch the Detox Masterclass here. Playing for a limited time!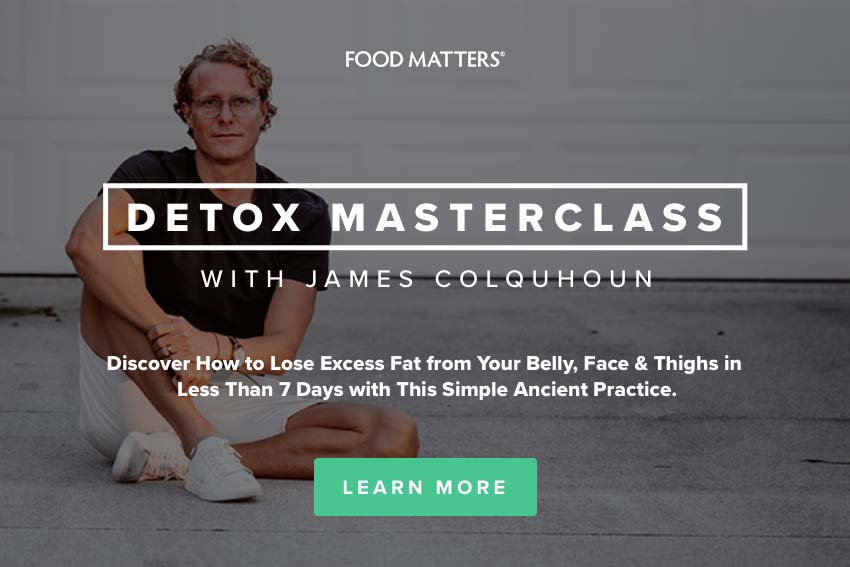 ---