Anti-Inflammatory Green Juice Recipe
ADD TO MY RECIPES
Reducing inflammation in the body is key to preventing conditions from developing. While there are many different ways to reduce inflammation, adding in a green vegetable juice can help to heal from the inside and contribute to prevention.
Ingredients
4 celery stalks
½ cucumber
1 cup pineapple
½ green apple
1 cup spinach
1 lemon
1 knob ginger
DIRECTIONS
Add all ingredients to the juicer.
Drink immediately.
Some health foods are non-negotiable. You can shop the Food Matters' pantry staples here.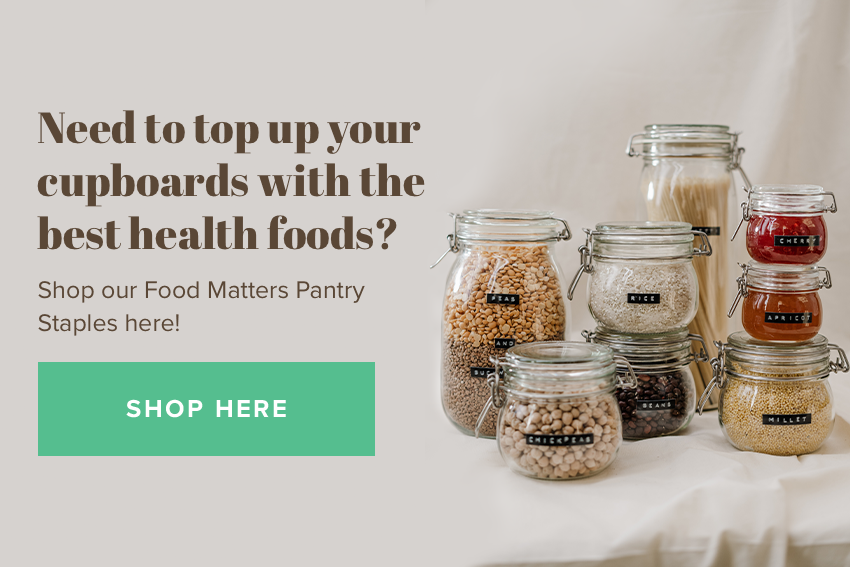 ---