Avocado Pesto Pasta
ADD TO MY RECIPES
A deceptively light and summery pasta, combining a dizzying array of flavors and textures, this dish will be a firm family favorite in no time.
Ingredients
180 g (6¼ oz/ 2 cups) pasta, such as spirals or bowties
1 tbsp olive oil
150 g (5½ oz/ 1 cup) grape tomatoes, quartered
Basil leaves, to serve
65 g (2½ oz/ ½ cup) crumbled feta cheese
~~~~~~~
Avocado, Spinach & Basil Pesto
Ingredients
25 g (1 oz/ ½ cup) baby spinach leaves
2 avocados, halved
3 tbsp lemon juice
1 garlic clove, crushed
50 g (1¾ oz/ 1 cup) basil leaves
50 g (1¾ oz/ ¼ cup) pine nuts, toasted
3 tbsp olive oil
25 g (1 oz/ ¼ cup) grated parmesan cheese
Method
Cook the pasta according to the packet directions. Drain, reserving a little of the cooking water.
Meanwhile, make the pesto. Wilt the spinach leaves by pouring boiling water over them in a bowl and stirring well. Drain and squeeze dry.
Scoop the avocado flesh into a food processor and add the spinach, lemon juice, garlic, basil and pine nuts. Process until smooth, drizzling the oil in slowly. Finally, add the grated parmesan.
Heat the olive oil in a saucepan over medium heat. Add the tomatoes and toss quickly, then add the pasta, pesto to taste and enough of the reserved cooking water to make a sauce-like consistency. Gently toss until just combined.
Remove baby's portion before scattering with basil leaves and crumbled feta.
FOR BABY
Purée to the desired consistency or cut into bite-size pieces to serve as finger food.
ALL GROWN UP
Serve with a sprinkle of sea salt and freshly ground black pepper, and a squeeze of lemon. If you like a bit of heat then add some finely chopped chilli.
SMART TIP
Avocado is nutrient dense with more than 20 minerals and vitamins.

Take the stress out of cooking with 21-days of guided meal plans, shopping lists, and nutrition support. You'll find all of this, and more, in our signature Clean Eating Program.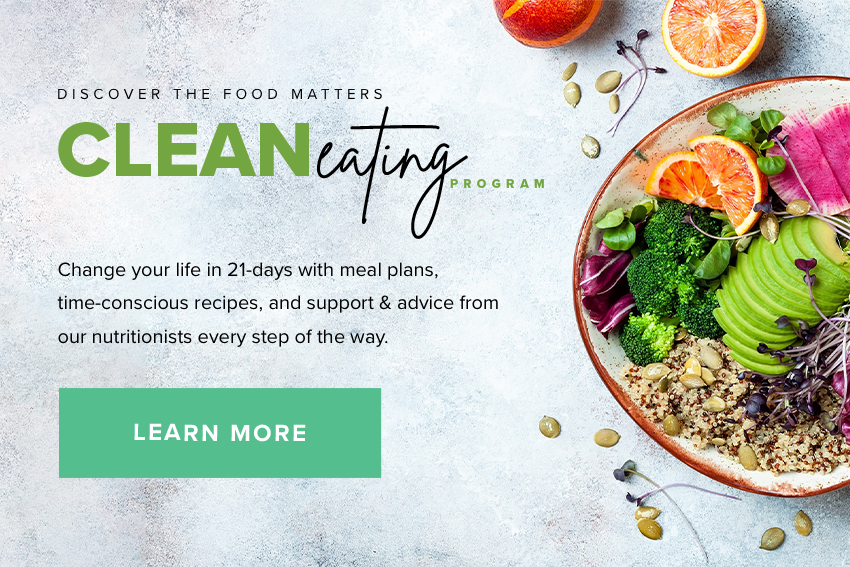 ---