Buddha Nourish Bowl
ADD TO MY RECIPES
Check out this colorful, vitamin dense and nutrient rich bowl combining raw and roasted vegetables to make this more than just a salad!
The roasted spiced cauliflower is the star of this nourish bowl! Cauliflower is packed with vtiamins K and C, anti-inflammatory compounds, and fiber. Roasting with spices takes this hearty vegetable to another level!
Ingredients
Roasted Spicy Cauliflower…
½ small cauliflower, roughly chopped
½ tsp garlic powder
¼ tsp chili powder
½ tsp cumin powder
1 tsp paprika powder
1 tbsp coconut oil or ghee
Nourish bowl ingredients…
1/2 red bell pepper, sliced
1/4 small red cabbage, thinly sliced,
Handful of spinach
1/2 avocado, diced
Herb Tahini Dressing…
¼ cup tahini
1 garlic clove, minced
Juice of ½ lemon
2 tbsp extra virgin olive oil
1 tbsp honey
Handful of dill, roughly chopped
Handful of parsley, roughly chopped
Water, to thin if necessary
Method
Preheat oven to 350ºF (180ºC).
In a medium bowl, add cauliflower, garlic, chili, cumin, paprika & coconut oil, stir well to coat the cauliflower.
Spread evenly on a lined baking tray and roast for 15-20 minutes.
In a food processor or blender, combine all dressing ingredients and process until combined well.
If the dip seems too thick, add more water to thin until you reach your desired consistency.
Assemble all ingredients in your favorite bowls and drizzle with tahini dressing.
Take the stress out of cooking with 21-days of guided meal plans, shopping lists, and nutrition support. You'll find all of this, and more, in our signature Clean Eating Program.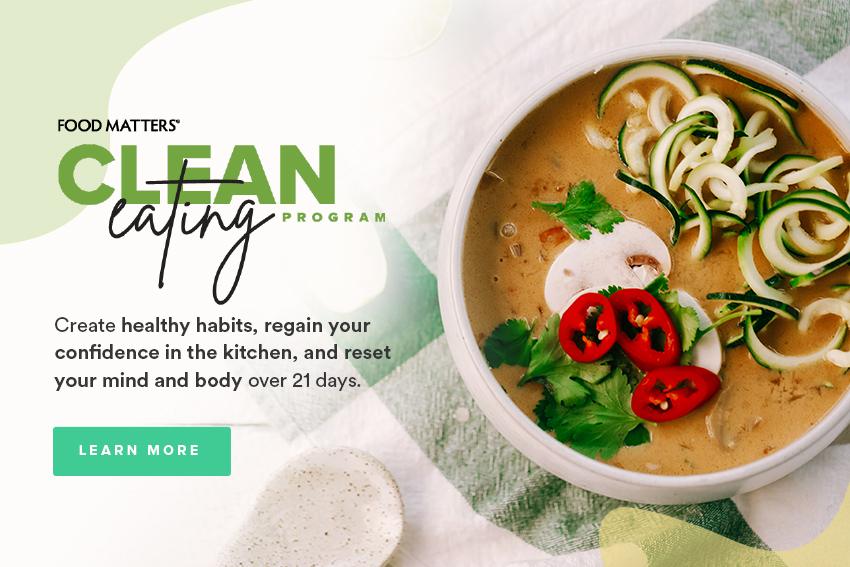 ---