Cheezy Vegan Broccoli Quinoa Pilaf (Recipe)
ADD TO MY RECIPES
Like most children in the world, these was some type of dish where our parents would cook using refined carbohydrates, loaded with cheese as a way to hide those green veggies. Right? Introducing a healthy version on this go-to dish!

Instead of refined wheat flour shaped into noodles as the base of the dish, it's replaced with fiber and protein rich quinoa. Quinoa is one of our favorite grains to enjoy solo as a side dish, for breakfast, in baked goods, and even dessert. We also highly recommend all of you to try out quinoa instead of rice or noodles for that matter to get more bang for your buck, so to speak, when we're talking about caloric/nutrient density. Quinoa, in comparison to noodles or pasta, contains far more fiber and protein, not to mention the texture is amazing! It soaks up all of the sauce perfectly.
CHEEZY BROCCOLI QUINOA PILAF
A vegan inspired quinoa pilaf made with broccoli, nutritional yeast, and quinoa. Completely dairy free, vegan and gluten free.
Ingredients
1 cup quinoa (red, white or combination)

2 cups vegetable stock

2 cups fresh broccoli, chopped

⅓ cup pine nuts, toasted or raw

Cheeze sauce (Recipe Below)
Method
Cook 1 cup dry quinoa to 2 cups vegetable stock. Boil for at least 20 minutes, and fork to fluff. Yields about 3 cups of cooked quinoa or more. In the meantime while the quinoa is cooking, make the 'Cheeze Sauce'.

Set this sauce aside until quinoa is finished cooking.

Pour the 'Cheeze Sauce' into the pot with the cooked quinoa, steamed broccoli, toasted/or raw pine nuts, and stir to combine the sauce with the broccoli and quinoa. You may add additional almond milk to thin the sauce a bit. The goal result is a thick and creamy quinoa.

Garnish with pine nuts and fresh black pepper.

Enjoy!
CHEEZE SAUCE RECIPE
A vegan cheeze sauce recipe that is the perfect addition to any entree or recipe you'd like in place of cheese.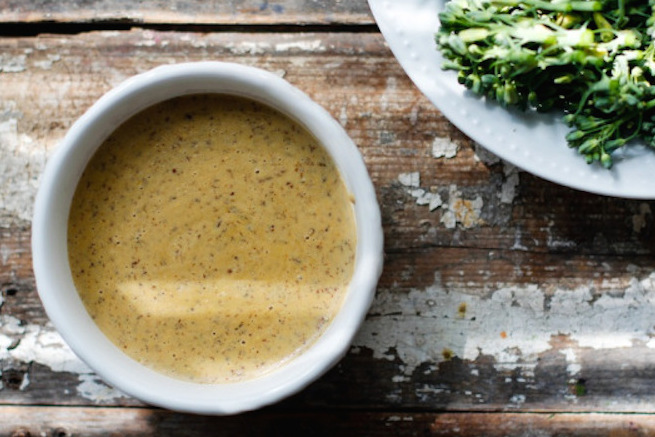 Ingredients
½ cup nutritional yeast

¼ cup almond milk

2 tablespoons dijon mustard

2 tablespoons olive oil

1-2 cloves fresh garlic, minced

1 tablespoon apple cider vinegar

Dash of cayenne pepper

Dash of ground cumin

Fresh ground black pepper, sea salt to taste
Method
Combine all the ingredients for the sauce in a small saucepan at low/medium heat and stir until combined.

Gradually add more almond milk to the desired consistency- the goal is for it to be thick enough to cover a spoon but thin enough to stir easily. Remember the quinoa will absorb a lot of this liquid.

Adjust all seasonings to taste.
What's Your 'Healthified' Comfort Meal Favorite?
Do you have a passion for nutrition & natural healing?. Learn more about the Food Matters Nutrition Certification  Program here.
ENROLLMENT & BONUSES CLOSE IN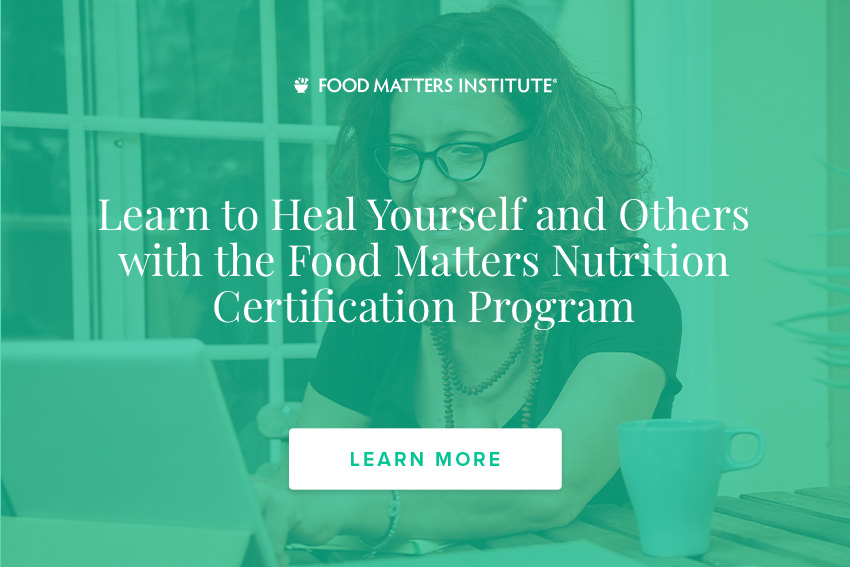 ---